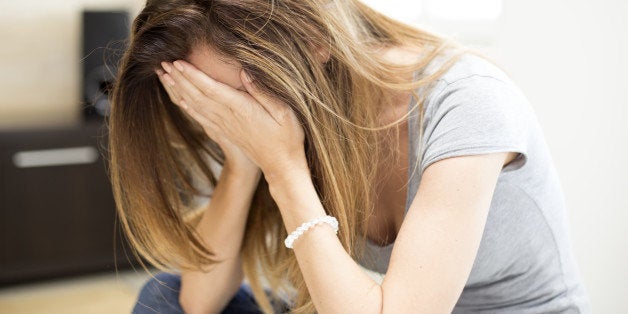 My son still whines when he wakes up in the morning. He is also quite satisfied co-sleeping with me until some date yet to be determined. He is steadfast in his refusal to use the potty. He insists that I be his co-conductor in every Thomas and Friends journey that he can conjure up for his collection. He is obstinate and at times 'fresh' as my grandmother used to say. He clenches his teeth shut every time I try to brush them. He attempts Cirque Du Soleil moves in our living room--on the couch and inches from a glass table that I never felt compelled to move or remove since his birth. "But I don't want to" is his go-to line for almost all of my requests. Speaking at decibels as loud as the highest one on my television is his inside voice. And calling for mommy more times a day than I ever thought possible is simply what he does.
And then there's my stuff. The constant ripping and running everywhere, yet feeling like I've been nowhere. The non-existent days of sleeping in. The movies I miss in theatres. The dinner with friends I wish I could have. The three calendars it takes to keep our lives on track. The quiet time I want, but so rarely get. And the times I question what I was thinking when I opted to move forward with my life as a single-parent.
Sometimes we become so entrenched in the valleys of our lives that we fail to stop, get over ourselves, and take a look around at the other billions of people in this world who are also going through some things. We easily convince ourselves that our lives are uniquely complicated until we encounter someone whose life challenges quash even the worst of our days. And when we see that person not only handle those challenges, but do it with the utmost strength and grace, shame eagerly awaits the opportunity to straighten us right out.
Recently, I experienced this. I happened upon one of her Periscope broadcasts. She is a mom almost my age, and our sons are both three. On the day that I caught her 'scope,' she was chilling in her cozy bedroom taking a much needed break after a tough mommy day. Her husband was cooking dinner and on daddy-duty while she took a breather with her Periscope viewers. When she explained that the topic of her scope was tough mommy days, I turned up the volume on my phone and thought, "Tough mommy days? Oh we can talk about tough mommy days. Let's go!"
She introduced herself as "the mother of a special little boy with special needs." She revealed that her son was born with spina bifida. He has had at least three surgeries in his three little years of life. He is unable to walk or feed himself. He can only eat food that is mashed. His language is limited. He utilizes a wheelchair. And when he was born, he was given a life expectancy of three months.
As she calmly described her days, all of the super-mom puff in my chest slowly began to deflate. My worst mommy days pale in comparison to hers. In fact, they become non-existent. But what really got me was when she sprinkled her testimony with a few lines from Travis Greene's popular gospel song. She did not recite the lines. Instead, she smiled and sang. "All things are working for my good. He's intentional." Despite any tough days, she had a song in her spirit and praise in her mouth. She knew that all things are still working for her good and that He is intentional. Yet, I allow some of my days to be rocked over trivial things like my son refusing to leave for school in the morning, or not eating his veggies, or boycotting a bath.
I listened to this mom and knew that it was time to leave my parental pity party. Even with the challenges and stresses that I face as a mom, I have little to complain about. I got exactly what I prayed for--a child I carried to near full term who was born healthy. And that he is super active, smart, curious, caring, playful, loving, and has a face that can melt 1,000 hearts are blessings on top of blessings.
Moms often suffer from tunnel vision. We are the queens of our little universes and know only our struggles and challenges. And when we do consider one another, often times, we compare. We judge. We secretly compete.
But what if we instead allow our stories, with their different beginnings and endings, to make us more compassionate towards one another? That is exactly what that mom of that special little boy with special needs did for me. She made me realize that the frustrations that I face in the topsy-turvy world of a three-year old are those that another woman may long for. She reminded me to appreciate every milestone in my son's life instead of just celebrating them in singular moments that are fleeting. But most importantly, she pulled me out of that pity party that I have frequented more times than I care to admit. She inspired me to take in the moments. All of them. The good and the bad. She reminded me that I am blessed even at times when my circumstances make me feel like I am operating at a deficit.
This is what our personal journeys are meant to do.
This is what that mom out there did for me.
And to her I give double-taps, hearts, and a motherload of thanks.
Popular in the Community