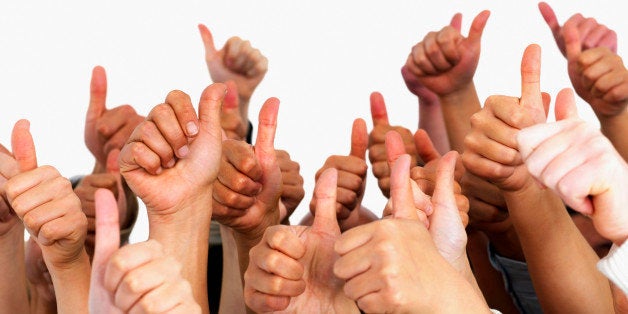 At one time or another, we have all been our own worst enemies. Who needs an adversary when you can habitually halt your own progress, right? Self-sabotaging happens when thoughts and behavior prevent you from advancing or improving at something, or life in general.
There are numerous ways in which someone can self-sabotage so I'm highlighting the most common:
Fear of success
The most overused reason for someone not realizing their fullest potential is the "fear of success." This includes being afraid of responsibility that comes with accomplishment, becoming alienated, standing out and more. There is a certain feeling of comfort and safety when you travel within the pack and stay unnoticed. You've heard the sayings about breaking out of your comfort zone and it certainly applies here. Some of things my clients have found helpful in overcoming this obstacle is having a good support system, and persistent focus on the advantages of becoming successful.
Hard work
Change is tough. In 'Coaching 101' the first thing we learned is that change is literally painful. I like to use working out as an example here. If you go to the gym and lift the same easy amount of weight for a year, you likely will not see much (or any) payoff. However, if you progressively lift to you're maximum potential and challenge yourself by working harder with more weight or reps, you will see better results. The difficulties and "heavy lifting" we experience are temporary phases. As you work through them, you become wiser, stronger and more courageous.
Contradicting yourself
Those reactive antagonistic thoughts! Maybe it's the unfavorable beliefs instilled in us from outside sources, fear of embarrassment, or plain ol' habit. Pessimistic outlooks are frenemies. They are there to protect us but they're also prohibiting us from greater fulfillment. Sometimes we are acutely aware of our thoughts and other times they are so sneaky we barely notice. I've said this time and time again- pay close attention to what you are thinking, address the negatives and accentuate the productive thoughts.
The pursuit of perfection
It's very common to be afraid of failing, particularly noticeable failures because you might be at risk of tacking on embarrassment to that rotten experience. As a coach, I obviously want to point out how many times you win everyday, butt think of how many blunders you encounter daily -- perhaps missing a bus, dropping something, spilling a drink, etc. We experience many tiny misses everyday and probably don't dwell on them because they're unimportant, justifiable, unnoticeable or fixable. If you miss the bus, you catch the next one. If you drop something, you pick it up. Now, I want to point out what's important with those missteps: your recovery! Some minuscule 'failures' go unnoticed and others can be disappointing but it's part of day-to-day life. Perfect days are rare. Perfect success is even less frequent. Most of the accomplished people I know did not encounter a straight road to success. I know of many who failed, tried again... repeat several times... and then finally there was victory.
Self-sabotage can sometimes be deep-rooted and require outside support such as therapy; or coaching if it's more habitual. It may be arduous but with intent and determination you can overcome self-sabotage and attain success!