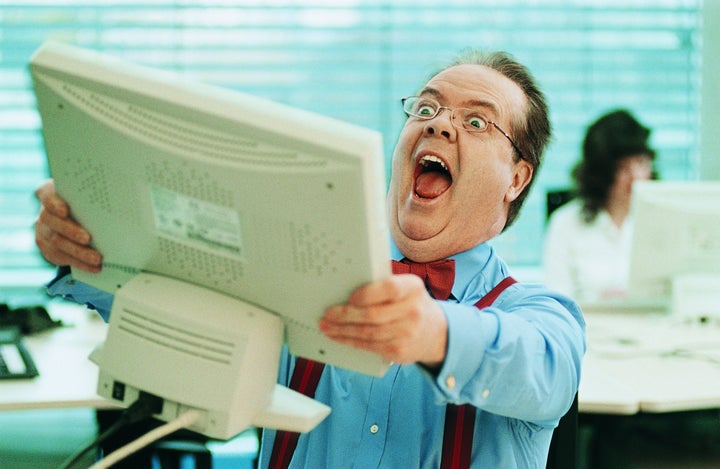 Organizations are constantly looking for ways to ramp up employee engagement. People want motivated teams and high productivity at the office, but there's no single solution to the issue. Nationally, the outlook doesn't look so good: A Gallup poll showed that just a third of workers feel engaged at their job.
Jurgen Appelo, a Netherlands-based leadership expert, has been trying to tackle this for the last few years. A former software engineer, Appelo began blogging about workplace management and created workshops to help companies improve engagement and work culture. His most recent book, Managing for Happiness, came out last month.
Here are some of Appelo's tips on motivating employees:
1. Empower workers
Employees should be put on the same level as managers, Appelo says. Just as managers delegate to team members, teams should also be able to delegate tasks to managers.
"It's like a marriage," Appelo said. "One offers to do something, and the other offers to do something else."
These arrangements help better define boundaries among coworkers and allow managers to hand the reins over to employees. For example, vacation days: Some teams might limit the number of people who can take off at a time. But allowing employees to figure out their schedules among themselves, Appelo says, would likely boost camaraderie more effectively than if one person were micro-managing vacation time.
2. Building a trust-driven environment
"People are happier with more freedoms," Appelo said. That includes things like flexible work schedules and the ability to work remotely.
"Most work can be done from homes," Appelo said. "So why bother with office hours and location, as long as they get things done?"
After all, productivity shouldn't be measured by your presence in the office. A person sitting at his or her office desk could easily be browsing Facebook instead of working.
"People have an illusion that they can moderate productivity when people are sitting on a chair behind a desk," Appelo said. But if work is completed within a set timeline, "then it's irrelevant what chair they're sitting on," he added.
3. Crowdsource bonuses
Here's a thought: Instead of having managers determine bonuses at the end of the year, why not have coworkers vote on bonuses as a group?
Appelo argues that a crowd of employees have more eyes than managers do and would be better at evaluating performance. Managers would still be in charge of the budget for bonuses, but allotments would become a more democratic process.
"Everyone has a vote, and you give points to others based on your opinion of how much they contributed," said Appelo, who uses this practice with his team of around a dozen employees. "This is much more motivating."
The practice improves accountability, he said.
"There's an incentive to be more collaborative because you'll be rewarded and an incentive to pay better attention to what others are doing," Appelo added.
4. Focus on stories instead of values
Companies often like to stick their tagline and mission on coffee mugs or placards around the office, Appelo says. But they're not always the most effective at conveying the core values of a company.
"People don't remember values, but they remember stories that express why a company is a great place to work," Appelo said.
These could include accounts of team members resolving problems or interacting with one another ― things that show how employees are living up to the established values. Appelo, for example, makes sure to pay his suppliers within two weeks of getting an invoice.
"I could list fairness or integrity" as a value, Appelo said, "but people remember that Jurgen always pays suppliers, including freelancers, within two weeks."
5. Establish purpose
Appelo believes that employees should be motivated by more than just a paycheck. "If that's the only reason you show up at work, then no wonder people talk about work-life balance because they feel that you can enjoy life only when you're away from work," he said.
Instead, Appelo homes in on work-life integration, or the ability to enjoy life while working. A key way to do that is to help employees feel that what they do has purpose and impact.
"Hopefully people find work intrinsically rewarding," Appelo said.
Related