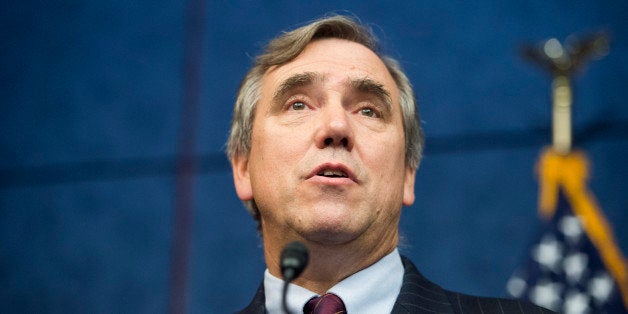 Names like Jeff Merkley and Scott Brown are unlikely to wow the American electorate. But each fills a fundamental need for each candidate, and probably wouldn't hurt either nominee.
Too often, when people speculate about who should be a candidate's vice-president, they think about who they, the writers, want as their own vice-president, if running. Instead of thinking about people, such writers need to think about needs, and who could fill them.
Hillary Clinton doesn't have as many needs as Donald Trump. She has executive experience as Secretary of State, along with the foreign policy expertise that comes with the job. She has Senatorial experience from her eight years representing New York.
But she's got one real big gap: she must appeal to progressives who backed Vermont Senator Bernie Sanders. When I suggest a Clinton-Sanders ticket, Sanders supporters seem excited by the prospects of such a pairing. Unity tickets have a mixed record, as we found earlier this year when Ted Cruz paired up with Carly Fiorina.
That narrows the field to Massachusetts Senator Elizabeth Warren, Secretary of Labor Thomas Perez, Ohio Senator Sherrod Brown and Oregon Senator Jeff Merkley. Virginia Senator Tim Kaine, a former governor and DNC Chair, would be there, but the Clinton team might be wary of recent stories of campaign gifts he received, even if there's not much in it.
Of these, Senator Merkley would do the best He endorsed Vermont Senator Bernie Sanders (the only senator to do so), while still saying nice things about Hillary Clinton. That's the strongest sign Clinton can offer the Sanders people that she wants a progressive on the ticket, even though Warren and Brown have fairly liberal voting records, and Perez is also considered a liberal. Merkley ousted a two-term incumbent in a big upset in a state that is showing signs of going more purple than usual, and handily won reelection in 2014, a bad year for the Democratic Party.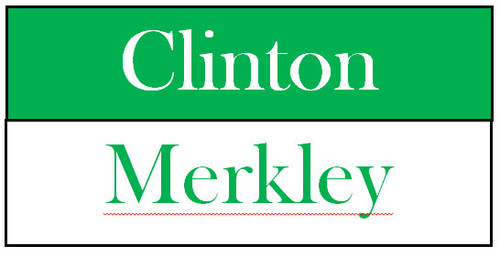 Trump has too many needs to be filled by a single candidate. He needs someone with political experience, executive experience (of a government agency, not a business), foreign policy experience, and knows something about how Washington DC works. Appealing to groups that he offended by putting someone on the ticket that represents them probably won't work.
The Trump selection is likely to come down to the same type of decision criteria that ironically the Bush family value: courtesy and loyalty. When he interviewed a series of candidates for vice-president in 1988, only one replied to George H. W. Bush with a thank-you letter: Indiana Senator Dan Quayle. George W. Bush picked family insider Dick Cheney, his father's Secretary of Defense, who he had tasked to pick a vice-president.
That loyalty selection is likely to come down to former Massachusetts Senator Scott Brown, who took Ted Kennedy's seat in a special election upset in 2009. Brown, who lost to Warren in 2012, also ran for the U.S. Senate in New Hampshire, a swing state. He has some moderate policies that could appeal to independents, while I can see Trump liking the fact that Brown was a former male model, in a bid to appeal to women. He's backed just about everything Trump has said, something that cannot be said of other would-be running mates being considered.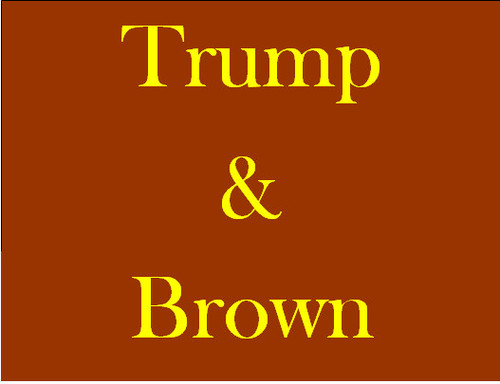 You may choose to disagree with my picks, of course. In 2008, for Southern Political Report, I described a candidate with a long resume and foreign policy experience for Obama (and he picked Biden over my choice of Sam Nunn, who filled both requirements), and I also wrote that McCain should take a woman (he picked Sarah Palin over Lisa Murkowski, my choice). In 2012, I created a formula based on Romney's needs that had Paul Ryan as the second-best choice (behind Ohio Senator Rob Portman). So I am not always correct, but I usually get close, by focusing on what a candidate needs.
John A. Tures is a professor of political science at LaGrange College in LaGrange, Ga. He can be reached at jtures@lagrange.edu.
Calling all HuffPost superfans!
Sign up for membership to become a founding member and help shape HuffPost's next chapter