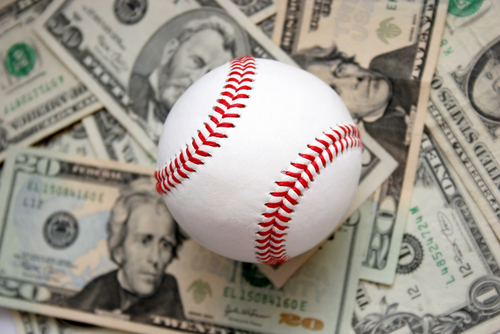 I am on a mission to help women entrepreneurs grow sustainable businesses as easily, quickly and painlessly as possible -- which is why I focus on doing so with technology.
Over the past 15 years in my work with women entrepreneurs, I have yet to find any tool that's as adaptable, flexible and results-producing as technology -- specifically online technology. But, here's the catch: all too often a client will say things like, "I'm a tech dummy," or "I don't get this tech stuff," or worse.
When I take the time to ask clarification questions to get to the bottom of their anxiety toward technology, many cite the sheer number of options as the main source of their confusion. Completely understandable.
By now, most successful women entrepreneurs know they need to have website, a means of collecting email addresses to build their email mailing lists, a shopping cart and method of accepting payment to make sure they are able to collect for services rendered or products sold. As I globetrot from speaking gig to speaking gig, I can safely say that most women entrepreneurs have mastered those first steps.
It's identifying and implementing their "next level" tools that's got them addictively buying webinars and training programs in an effort to keep their head just above the surface of the tech waves. It's freaking exhausting. After all, it's easy to continue to do what you've been doing -- it's much harder to take those critical, yet sometimes tremulous next steps.
So, if you've ever wanted a "cheat sheet" of what technologies need to be on your radar to implement this year, you're in luck. Here is a list of my top three tech tools that will be difference-makers in your business.
1. Education-Based Marketing Apps. Gone are the days when you can create a product or service, slap it on your website and ask people to pay for it. Your market (no matter whom you serve), doesn't want to be sold, they want to be educated. There are two tools that make this easy for you, OptimizePress and LeadPages. Both applications are similar, yet have distinct differences and advantages, but overall they both allow you to upload a series of educational videos or audios and attach an email address collection service to your content so you can build your prospect list and teach them about your service in a low-pressure, friendly way. All without writing one line of code! Now that you have leads, you've got to collect payment.
2. Financial Suites. What do you do if Quickbooks isn't the ideal solution for you? You do have options. You might want to try a combination of Freshbooks and Outright. What I love about these tools is they both securely connect to your business bank account so you can keep up with your finances. Freshbooks allows you to privately invoice your clients (completely branded with your company colors and logo) and it can even handle recurring and auto-bill tasks. Outright is a very easy-to-use, intuitive financial management tool for businesses. The cool thing about Outright? You'll get a weekly profitability report so you don't have surprises when it comes time to reconcile at the end of each month. You can course-correct as you go. And, once you have those clients, you'll need to keep track of them.
3. CRM or Customer Relationship Management Systems. Right now, one of my favorite CRM apps is Insightly. As you grow your business you become less and less able to keep all your pertinent client details in your head. And, if you decide to hire someone, you need to be able to keep track of what's being said to the client, where you are at various stages of engagement with your client and how to connect via social media to influence and engage potential clients. If you happen to use Google Services (Gmail, GCal, Google Drive, etc.), rest assured because Insightly integrates perfectly to provide you with a seamless experience.
These are three, no- and low-cost technology services that will cover you throughout your entire sales cycle, help you look more professional to potential clients and support you in upleveling your business in a meaningful way. And, because all of these tools offer some level of reporting and metrics, you'll be able to see exactly how implementing these tools puts your business in a completely different league.
Calling all HuffPost superfans!
Sign up for membership to become a founding member and help shape HuffPost's next chapter