It's time for the 9th Annual Coral Gables Restaurant Week (CGRW) which actually spans for 3 weeks from June 6th through June 26th. During this time, a little over 35 neighborhood restaurants are offering 3 course menus with appetizer, entrée and dessert for lunch and/or dinner with prices starting at an incredibly low $11.50 per person. Here's a list of what I am particularly excited about:
The Local Craft Food & Drink, 150 Giralda Avenue. $21/$35 (lunch/dinner). The Local is participating in CGRW and I am extremely thrilled! Chef Phil Bryant has been building up quite the reputation for his delicious dishes with southern flair. On the lunch and dinner menus, you have your choice of the Hen & Dumplings (normally $10) or The Wedge ($15) as appetizers, The Burger ($17), Fried Chicken ($18/$21) or Fish & Chips ($21) as entrees and for dessert Ricotta Fritters with a red wine jelly. You're going to great a deal with the lunch here so make sure you plan a visit during CGRW.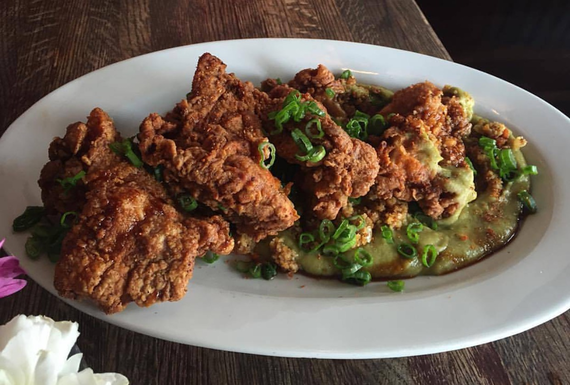 Swine, 2415 Ponce de Leon Boulevard. $20 (+$2 for Swine Burger)/$38. The price is most definitely right at Swine. At $20 for the lunch menu, you are getting an insane deal. I suggest you spend the extra $2 for the upgrade to The Swine Burger because that is normally $18 on the regular menu and in my opinion, The Swine Burger is one of the tastiest burgers I have ever tried. On the lunch menu: For appetizers, they are offering your choice of watermelon gazpacho or spinach summer salad. For entrees, the following with your choice of thick cut potato wedges or a salad: a Gulf Rock Shrimp Po'Boy, a Smoked Portobello, the Nashville Hot Fried Chicken ($12) or the Chicken Fried Pork and for dessert, the scrumptious Jack & Cookies with Jack Daniel's Tennessee honey milk ($9). Yum!!!
Please note that Swine offers Brunch on the weekends so the lunch menu is not being offered on Saturdays or Sundays.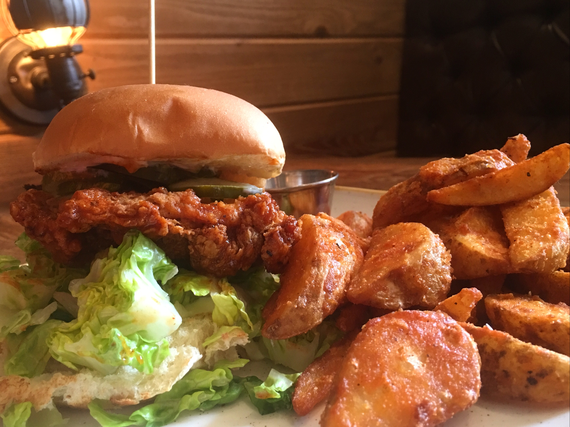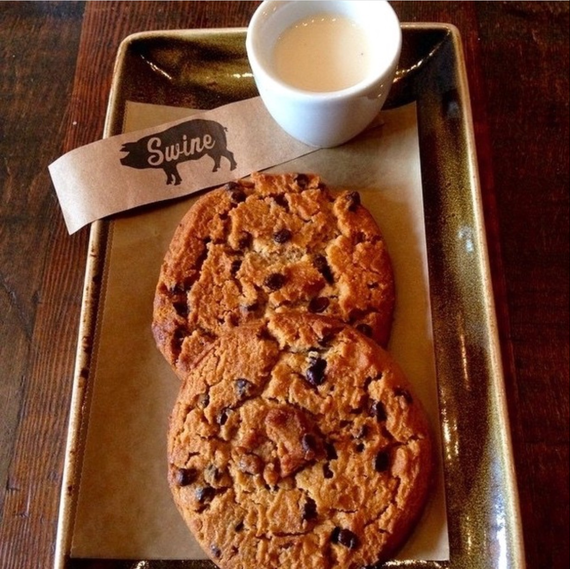 Mesa Mar, 264 Giralda Avenue. $22/$38. I first tasted some of Mesa Mar's food during the Coral Gables Tour of the Kitchens when they offered samples of their seafood paella, tuna tacos and sushi and I was hooked. I was very happy to see them participating in this year's CGRW. On the lunch menu they are offering the following: The appetizer selections are lobster bisque, fish ceviche, fried calamari or tuna tacos plus a house salad. For entrees, you can choose from the filet of fish, filet of salmon, fried rice or free range chicken breast and for dessert you have your choice of either homemade flan or passion fruit mousse. I highly suggest that you check Mesa Mar out. You won't be disappointed.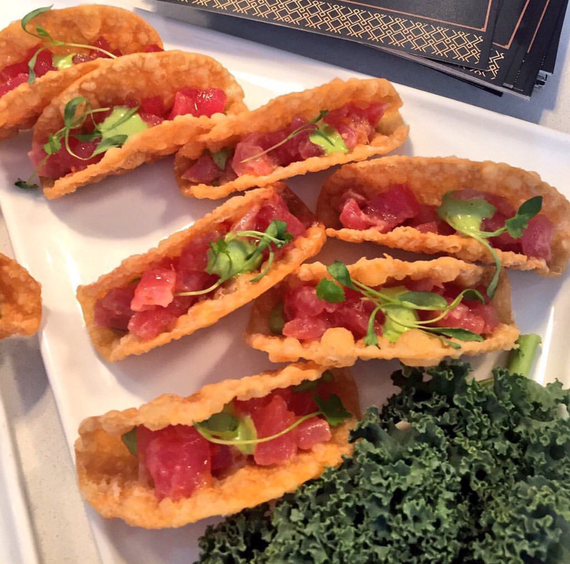 Obba Sushi & More, 160 Andalusia Avenue. $24.95 for 2/$28.95 for 2. This is the least expensive menu offering for both lunch and dinner but you share an appetizer and dessert. Your choices for lunch are as follows: 4 appetizers (tuna tataki, pork or veggie gyozas, chicken yakitori or avocado salad), 4 entrees (kimchee tuna tartar, chicken fried rice, chicken teriyaki bowl or any roll special) and 5 desserts (mocha ice cream, banana tempura, thai donuts, fried ice cream or fruit fondue). The dinner choices are: 4 appetizers (tuna tataki, fresh harumaki, obba sandwich or avocado salad), 4 entrees (salmon quinoa, salmon avocado tartar, tuna tataki pizza or any roll special) and 6 desserts (same as lunch plus the chocolate volcano with ice cream). These are two very good deals.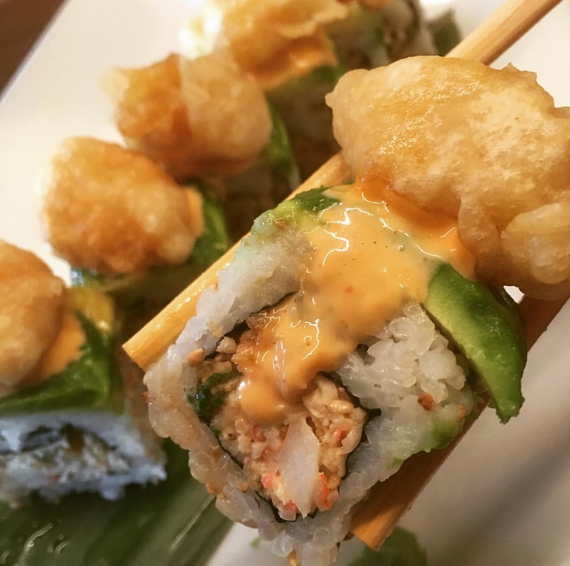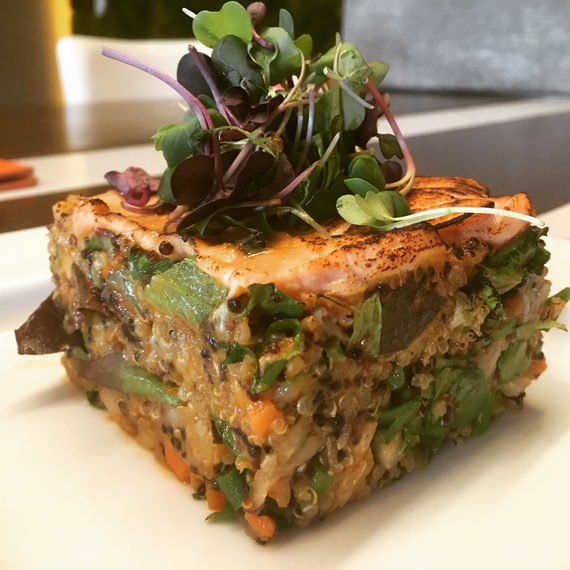 Benihana's, 242 Miracle Mile. $20/$34. The teppanyaki eatery's CGRW dinner menu does not provide you with many options. As a matter of fact, your only choice will be soup or salad as the starter. However, they have the best dinner deal available. For $34, you will also get to indulge in filet mignon and lobster served with hibachi chicken fried rice and vegetables plus ice cream for dessert.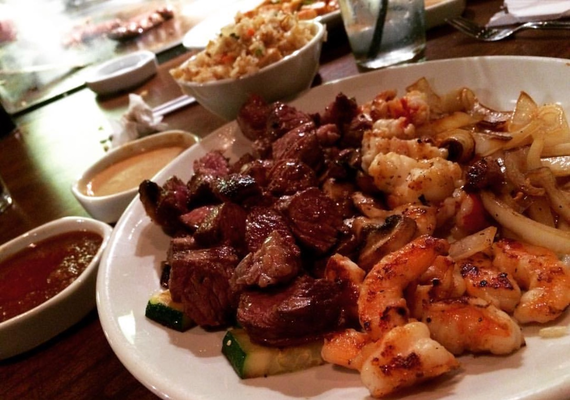 Bulla, 2500 Ponce de Leon Boulevard. $19/$33. Big congrats to Bulla for taking home the "Best Taste of the Gables" prize for the 2nd year in a row during the June 2nd kickoff held at The Westin Colonnade. You should also know that Bulla had recently been offering a prix fix lunch menu but during CGRW, they've anted up the stakes by offering more selections. Another great thing about visiting Bulla during CGRW is the fact that you are saving a couple bucks as opposed to Miami Spice when the prices go up to $23/$39. On the lunch menu, Bulla gives you a selection of 4 appetizers (grilled tuna, ethereal flatbread with fresh tomoatoes + Serrano ham +Manchego cheese, bomba de rabo de toro or gazpacho), 5 entrees (chorizo flatbread, ensalada de hinojo con camarones, the Bulla burger, fish & chips with Spanish hake or arroz negro with octopus) and for dessert their cremoso de mango which is a pistachio sponge cake with coconut and mango sorbet. On the dinner menu, you have 5 appetizers (lamb meatballs, codfish fritters, salpicon de mariscus with grilled octopus + jumbo lump crabmeat + shrimp + crispy sweet potato, kale salad or huevos "Bulla"), 5 entrees (arroz calderoso de rabo de toro, organic salmon, 10oz NY strip, deep fried suckling pig and seared branzino) and 2 desserts (coconut flan with passion fruit sorbet or the copa "Bulla" with fresh fruit and greek yogurt).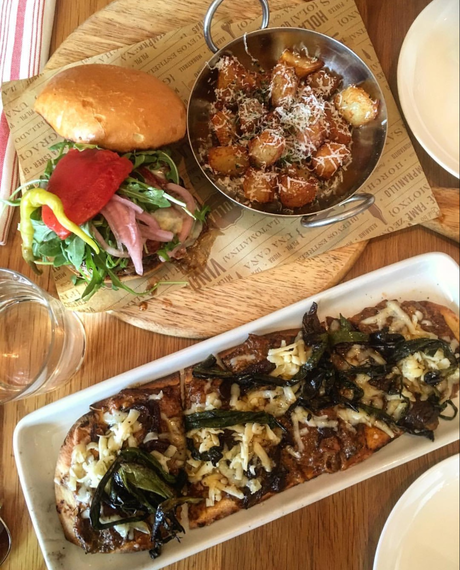 Ortanique on the Mile, 278 Miracle Mile ($23/$39). Chef Cindy Hutson also offers her Taste of the Sun lunch special throughout the year with a 2 course lunch for $20 or 3 courses for $25. During CGRW, you get a $2 break and a different menu offering every day because variety is the spice of life.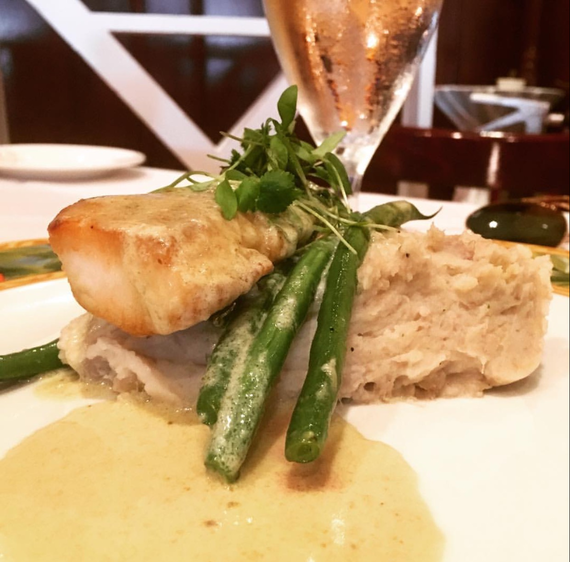 REAL LIFE. REAL NEWS. REAL VOICES.
Help us tell more of the stories that matter from voices that too often remain unheard.