Oh, hello giant new zit, which seemingly came from out of nowhere. And what perfect timing: You're either about to step out the door, or (worse) you're already out, you know, in public. While the most obvious and satisfying move would be to just pop the thing, don't do that.
1. Make an appointment with your dermatologist: While this might not seem like the quickest or most available option, it is hands-down your smartest option in terms of recovery time and scar prevention. "If you have access to a dermatologist, I strongly suggest calling the office ASAP and asking if they can inject the acne lesion with a low dose of cortisone," says Dr. Gilbert. "This calms the inflammation and soreness within 24 hours and reduces the risk of having post-acne blemishes. I always try to leave a little extra wiggle room in my schedule to accommodate these emergencies!"
Dr. Zalka agrees, noting that "this will help to hasten the demise of the pimple. This is a great way to handle it if you have a big event or need to be camera-ready in a hurry."
2. Apply a compress: To calm irritation, Dr. Zalka recommends covering the area with "a cold, wet washcloth out of the refrigerator, or a cold, wet tea bag for three to five minutes every so often during the day. This will help to reduce the inflammation."
3. Use cotton swabs, and only cotton swabs, to apply pressure: "If you can see a whitehead or blackhead, do not attempt to extract with your nails or a tool," warns Dr. MacGregor. "Instead, apply gentle pressure using cotton swabs (these won't damage your skin). If it does not express easily then proceed to the next step and wait."
4. Spot treatment: Dr. Gilbert suggests picking up a spot-treatment that contains 1 percent or 2 percent salicylic acid. "It is usually less irritating than benzoyl peroxide," she notes. Dr. Zalka seconds this, noting that the formula should help "deflate" the pimple slightly overnight. "Repeat as needed," she adds, "but don't overdo it, which can lead to irritation at the site."
5. Visine: "Try applying a few drops of Visine on a cotton swab to the spot to 'get the red out,'" suggests Dr. MacGregor. "Then proceed with your skin care regimen."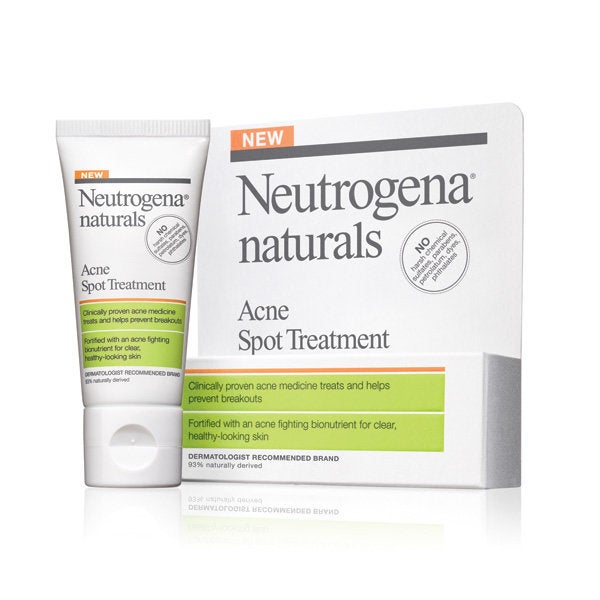 Acne-Fighting Formulas
Want more HuffPost Style beauty content? Check us out on Twitter, Facebook, Tumblr, Pinterest and Instagram at @HuffPostBeauty. (For everything else check out our HuffPost StyleTwitter, Tumblr, Pinterest and Instagram @HuffPostBeauty.)
---
Do you have a beauty story idea or tip? Email us at beautytips@huffingtonpost.com. (PR pitches sent to this address will be ignored.)
Related