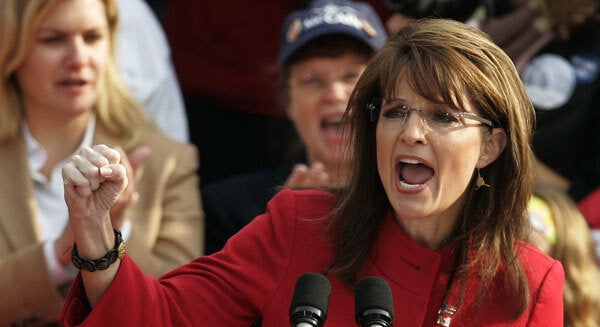 I know. I couldn't believe it either. The idea that I could get Sarah Palin's new book for nothing. Or that Sarah Palin had written a new book. Or written an old book. Or read an old book. Or used an old book to swat black flies. But there it was in red letters, a banner ad across the top of Newsmax.com:
LATEST: GET SARAH PALIN'S NEW BOOK, JUST PAY SHIPPING! CLICK HERE
Now, I'm just your average hockey mom, but I've taught my children you never click on internet ads. "Rink," I like to say to my eldest, "if it seems too good to be true, it probably is." She'll shoot back something like, "You mean like the Resurrection?" But that's not important. I've done my job as a parent. And even if she gets a cache full of cookies, or ends up in h-ll, I've still got the twins, Bick and Luz.
Still, if you can't trust Newsmax, what can you believe? The late Ronald Kessler works there, and he broke the Reverend Wright story and got every single fact wrong except the words "Chicago" and "church." So I clicked.
And yes, you really can get Sarah Palin's new book, and just pay shipping!
Except it's an old book, it's not by Sarah Palin, you'll pay three times the cost of shipping, and you'll have to subscribe to Newsmax magazine.
Plus I assume my computer is now full of spyware and porno, and not even the kind I like. Hate. Like.
"Sarah Palin's new book" turns out to be a biography by Kaylene Johnson. It's Sarah Palin's book not in the commonly understood sense of a work belonging to its author, as in "Arthur Hailey's Airport," but in the Newsmax sense, of a book being authored by its subject, as in "Airport, the new book by an airport."
It's "new" in the sense that it was published last April, before the election, and before Palin was even tapped as John McCain's running mate. The words "John McCain" don't appear in the index. It has not been updated.
Wait, that isn't exactly true. The cover is different. See if you can spot the change.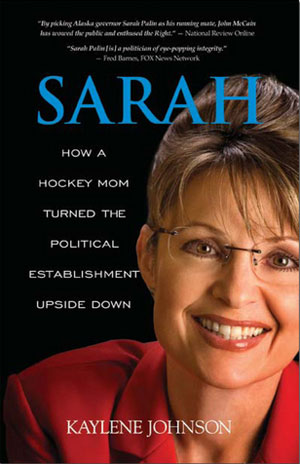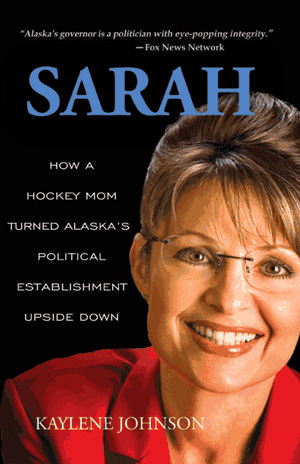 See? It used to be called:
SARAH: HOW A HOCKEY MOM TURNED ALASKA'S POLITICAL ESTABLISHMENT UPSIDE DOWN
SARAH: HOW A HOCKEY MOM TURNED THE POLITICAL ESTABLISHMENT UPSIDE DOWN
So it's not really new, so much as revised. And it's revised in the sense that they've removed the word "Alaska" from the subtitle and replaced it with the article "the."
Still, you can't beat the price. Free free free. "Just pay shipping." Which, for a 5.6-ounce book in a large envelope sent First Class via the US Postal Service would be $1.68. Or $5.95 in Newsmax world.
Plus $39.95 to subscribe to their ghastly magazine.
GET SARAH PALIN'S NEW BOOK, JUST PAY SHIPPING!
GET AN OLD BOOK ABOUT SARAH PALIN, JUST PAY $45!
On a personal note: The Huff Post commenter community points out that I recently used the word "nauseous" when I meant "nauseated." A mortifying mistake. But again, I'm just a hockey mom.
Popular in the Community