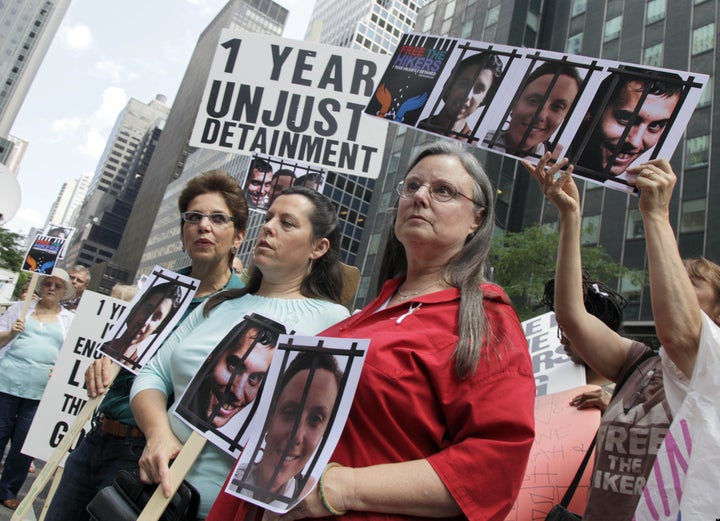 About six months after the US Embassy in Iran was overrun in 1979, the American diplomat and hostage John Limbert welcomed an emissary from the revolutionary government. Limbert's facility for the Persian language was on full display when he eerily commented about the Iranian cultural quirk known as "taarof" -- a uniquely Iranian form of hospitality: "Iranians are much too hospitable," he said, "when we insist on going you tell us 'no, no, you really must stay.'" Not until another nine months later were the hostages finally allowed to leave.
Today, the US maintains no formal diplomatic relationship with the Islamic Republic of Iran -- for obvious reasons. Notwithstanding President Obama's frequent rejoinders during the campaign that the US must talk to its enemies, not just its friends, there is still no regularized means of dialogue between official Washington and Tehran. While this may not be the sole obstacle for resolving the nuclear issue, there are a number of other vital concerns that suffer from malign neglect. Among these, few are as tragic as the case of Joshua Fattal and Shane Bauer, the two American hikers detained since July, 2009, that remain in Iranian prison.
In recent weeks, the Islamic Republic opened a formal trial against the two, claiming to have "compelling evidence" that the American youths were spying for the United States. Of course, Tehran cannot reconcile that claim with the decision last September to release one of the three -- hiker Sarah Shourd -- without charge. President Obama has publicly committed to securing their release, but as has often been the case, this concern has been overshadowed by the nuclear issue.
During the US Embassy hostage crisis, public attention on the American captives in Iran waxed and waned, but the efforts of White House and State Department officials who were on the phone every night never stalled. Far from an exercise in appeasement, this dialogue was crucial to providing for the health and well-being of the hostages and for ultimately securing their release. When then-Deputy Secretary of State Warren Christopher was asked what led to the successful resolution of the crisis, he answered "patience, patience."
Shane Bauer and Joshua Fattal have been held in isolation for nearly twenty months, with limited access to the outside world and few provisions for their health and safety. The Swiss Embassy acts as an intermediary for the US in Iran, but there are limits to how effective this setup can be.
If the US is serious about securing the release of its citizens unjustly detained in Iran, it must get over its aversion to dealing with Iran's hardliners and set up a permanent means of official dialogue. American diplomats all around the world are still under orders not to interact with their Iranian counterparts, despite this being an important avenue for directly voicing American concerns. During the hostage crisis, the White House set up a direct phone link to the Khomeini government; there is no reason a similar "hotline" cannot be established today. When two countries have as many areas of significant disagreement as Iran and the United States, there is simply no substitute for direct, day-to-day interaction.
For the cases of Americans detained like Bauer and Fattal, or missing like former FBI agent Robert Levinson, the petty political charge that dialogue is somehow a sign of weakness rubs salt in the wounds of heartbreak that accompany a loved-one's captivity. Thirty years ago, US officials resolved to free the Embassy hostages, and they devoted significant time and energy to that cause. The situation facing Americans stuck in Iran today requires similar resolve, similar patience, and above all a willingness to do what it takes to bring them home.
Calling all HuffPost superfans!
Sign up for membership to become a founding member and help shape HuffPost's next chapter