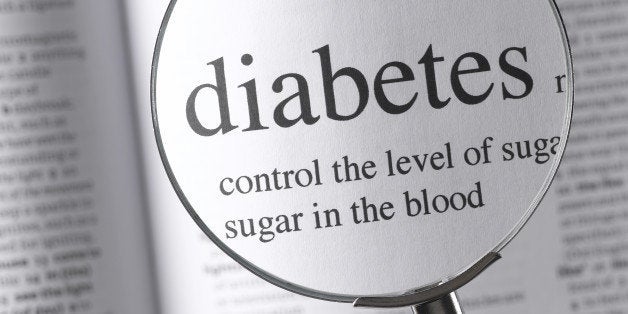 Ronald Tamler, M.D., Ph.D.
A man with diabetes approaches the dinner table, clutching the shirt pocket over his heart. Is he reaching for a business card? Fishing for a photo of his kids to show his companions? Pulling out a pack of cigarettes? No -- it's his "smart" phone, which he uses to consult a food database, count carbohydrates, log and track his carb and food consumption, and monitor the other factors that help him maintain a balanced blood glucose level and lead a healthy life.
More than 29 million Americans have diabetes, a group of diseases marked by too much glucose, or sugar, in the bloodstream due to problems with how the body produces or uses insulin. Five percent of these individuals have Type 1 diabetes, formerly called juvenile-onset diabetes, for which no known prevention exists. The other 95 percent have Type 2 diabetes, previously known as adult-onset diabetes. Another 86 million people -- about one-third of the United States adult population -- have a condition called pre-diabetes, which puts them at high risk of developing Type 2 diabetes.
While genetics and race/ethnicity are strong components of risk for developing Type 2 diabetes, studies show that losing weight by eating a healthy diet and being more physically active can cut your risk in half. In other words, your risk for developing diabetes is one part the cards you're dealt, and the other part how you play them. People at low risk can still get diabetes if they live an unhealthy lifestyle, and those at high risk can prevent diabetes or delay its onset for a very long time by living a healthful life. And that's where smartphones come in.
This mobile device is ubiquitous today; as the old American Express ad says, we "don't leave home without it." Of course, not everyone has one, but for many people, a smartphone can be a terrific tool to help prevent diabetes, or manage the disease and prevent complications for those who already have it. Below are some of my favorite downloadable programs, or apps, and ways to make your smartphone work for and motivate you in the pursuit of healthful living and diabetes management.
For Diabetes Prevention and Healthful Living
MyFitnessPal -- My go-to app for watching your diet is MyFitnessPal, an easy-to-use calorie counter and diet tracker that offers a massive nutrition and calorie database. You can mark your favorite foods (including meals from popular restaurants), scan barcodes to log packaged foods, customize your diet goals and create progress reports. Available on: iPhone, Android, Blackberry -- Cost: Free
LoseIt! -- Another option is Lose It! This app helps you set and track goals for weight loss, nutrient intake, and exercise. Available on: iPhone, Android -- Cost: Basic, free; Premium, $39.99/year
Nike -- Nike offers a number of apps for setting fitness goals, tracking physical activity, creating customized training programs, and sharing progress with friends via social media. One of their apps, Nike+ Training Club, provides excellent videos demonstrating certain exercises. Available on: iPhone, Android -- Cost: Free
Your smartphone, itself -- For physical activity, a lot of the newer phones incorporate a motion coprocessor designed to track your movement. In this way, they can act as pedometers without impairing your battery life. For instance, my phone tracks on the home screen how many steps I've walked so far in a day. If I'm short of the ideal 10,000 steps a day when I'm done with my work, I'll often walk to the next farthest subway stop on my way home to get in extra steps.
Track3 -- The app I currently recommend most often to my patients with diabetes is Track3. I especially like its easy-to-use, intuitive interface. Using Track3, you can record and review your glucose and insulin levels, balance your meals using the integrated nutritional database, create customized exercise routines, and manage medications. Available on: iPhone, Android -- Cost: $5.99
Glucose Buddy -- Another popular app is Glucose Buddy, which allows users to manually enter glucose numbers, carb consumption, insulin dosages and activities. It also includes reminders and alerts, as well as an online forum to communicate with others using the app. Available on: iPhone, Android -- Cost: Free for basic features; $6.99 for Glucose Buddy "Pro" (available on iPhone)
At the Mount Sinai Diabetes Center of The Mount Sinai Hospital, we have been developing a diabetes smartphone app with funding by the Verizon Foundation and the Diabetes Action Foundation, and are about to roll it out in a clinical trial. One of our goals for this app, which is founded on clinical evidence and behavioral science, is for it to effectively interact with and motivate the user. It helps the user navigate the most important aspects of his or her particular type of diabetes, be it prediabetes where it's mostly about watching what you eat and exercising, or be it Type 1 diabetes where one needs to calculate how much insulin to use for a given meal.
The bottom line is that diabetes is a self-managed disease, and it's important to use all the tools at your disposal to help manage your condition. Smartphones, which are now integrated into many people's daily lives, allow for innovative ways to do this. If you have diabetes and a smartphone, I encourage you at the very least to use an app to track your blood sugar, and then share that data with your doctor. And while you're at it, why not ask if your doctor has a favorite app to recommend? A final word of caution: For apps that include a social media component, unless you're comfortable with the "whole world" being privy to your personal data, be wary about sharing medical information about yourself online.