Tired of seeing stereotypical imagery about Africa in the news, Abaas Mpindi created his own media company to ensure the continent and its people are thoroughly represented.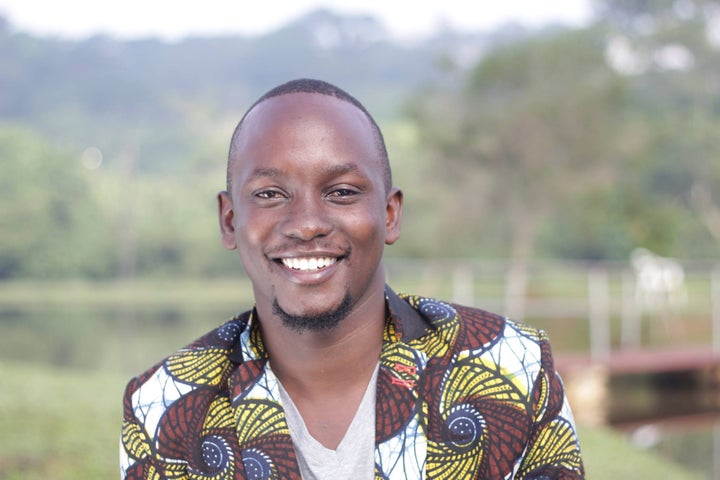 Abaas Mpindi is a man on a grand mission — and that mission is to ensure Africa, its people, and journalists from the continent are thoroughly represented and are in positions of power in the media. Tired of the misrepresentation and the rampant stereotypical media narratives about Africa (i.e. "Africa rising", HIV/AIDS and malaria-ridden, chronic war and poverty stories) by Western news outlets and frustrated by a lack of African journalists (on-air and behind-the-scenes) in global media, Mpindi, 30, decided to create his own organization —the Media Challenge Initiative (MCI) — to ensure the narratives, stories, and voices of Ugandan and other African journalists are heard.
With its mission to "build the next generation of journalists in Africa, through training, mentorship, and experiential peer-to-peer learning", MCI is a youth-driven non-profit that promotes knowledge and solutions-based journalism in Kampala, Uganda. Fostering Uganda's best and brightest in the field of journalism, MCI also offers the "Media Challenge Academy" which is an accelerator platform that provides media students opportunities to have hands-on experience with radio and television production and online communication. Aiming to boost the morale of young, Ugandan journalists, MCI gives awards to celebrate individuals and organizations doing exceptional work in the media industry in Uganda. More importantly, the awards honor and highlight the lives of late Ugandan journalists such as Danny Kyazze, Bbale Francis and Rosemary Nankabirwa and give hope to young journalists to continue in their revolutionary footsteps. With his business savvy and knack for garnering talent, Mpindi is more than just the CEO of Media Challenge Initiative — he is catalyzing a community and a movement for African journalists to not only be recognized in their respective countries but internationally.
I spoke with Mpindi and he shared with me why he started Media Challenge Initiative; why he believes the media — in particular, Western media — portrays Africa in a negative light; the innovative stories and projects he and his team are working on; and why representation of African journalists matters.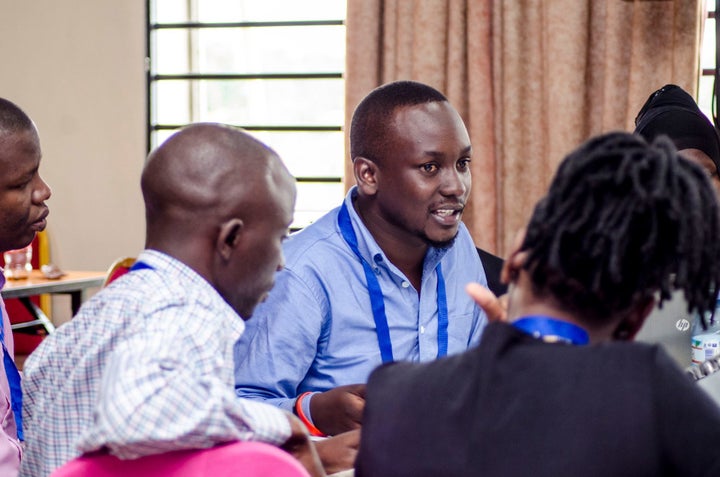 There are so many stereotypical narratives about Africa — many of which are perpetuated by Western media outlets. How is your organization challenging those stories that present the African continent in a negative and consistently "backward" light?
The stereotypes are perpetuated by Western media partly because we have less voices telling the balanced African story. Whoever comes to the continent will tell the story the way they want and that fits their agenda. It is not just Western media perpetuating stereotypical narratives; with social media now giving anyone freedom to become a story teller (including non-governmental organizations, global companies, film makers and individuals) it has helped in sharing negative imagery as well. At the Media Challenge Initiative, we believe good and balanced journalism will make the world a better place. We believe in empowering young journalists with storytelling skills so they are able to learn how to change narratives. Changing any narrative is a process that requires mind shifts and technical empowerment of a new generation that believes in change but also has the thirst to create the change. First, we make sure young journalists understand the existing narratives and empower them to claim their position on changing the status quo. With this, we are currently launching a website called "Things That Work Uganda", where our young journalists will be documenting stories on and about events, ideas and activities that are happening in their regions.
Why did you create Media Challenge Initiative? How did the organization get started?
It is a personal story where I went to seek for internship and was asked if I had a "connection" to recommend me to get the internship. In Uganda, "who knows who" is a big factor in determining who gets employed and it gets worse when high levels of nepotism come into play. Long story short, I did not get the internship. With this, I realized I represented thousands of young Ugandans who did not have that "connection." From there, I decided to create a platform to increase students' strategic connections with the media industry and also for them to showcase their journalistic talents.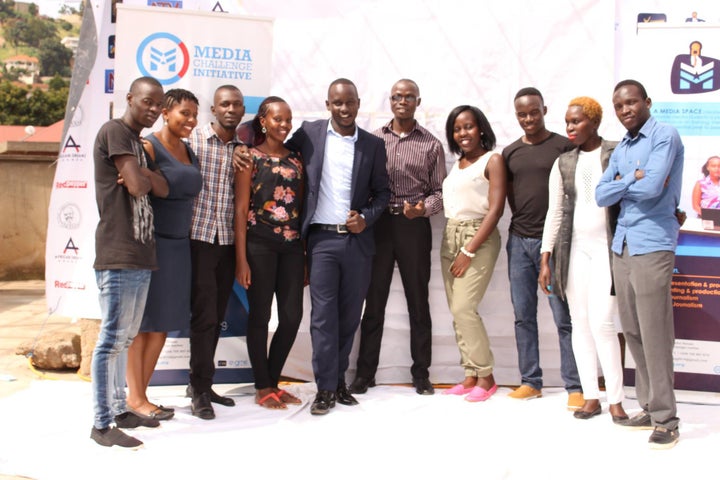 What are some programs and projects that Media Challenge Initiative offers that helps participants cultivate and foster their journalistic skills?
MCI is an incubator for grooming young journalists and story tellers by equipping them with market skills. We pride ourselves as a media space with an aim of providing students a platform to get hands-on practice through training, mentorship and experiential peer-to peer-learning. We achieve this through tailor made programs like the annual Inter-University Media Challenge, which is an annual news anchoring, reporting, essay writing and photography contest for journalism students. The Inter-University Media Challenge enables journalists to showcase their skills but above all, it exposes their talents to media houses for possible employment opportunities. We also have The Media Challenge Awards, which is our way of honoring and celebrating individuals and organizations doing exceptional work in the media industry in Uganda and also creates professional networks for students. We also offer The Speaker Series Program, a mentorship platform where we connect young journalists with media mentors who have a track record working in the industry. Lastly, we have The Media Challenge Academy where we have a radio and television studio that offers a fun space for practical training.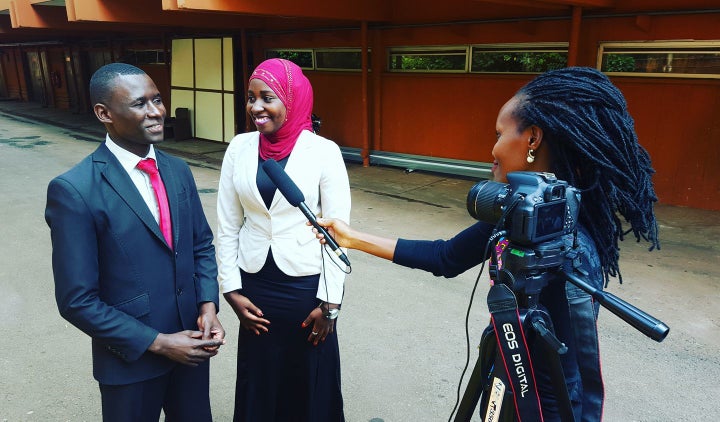 As the CEO of a thriving, Ugandan-based media company, what are some barriers and challenges you face promoting your brand? What are some projects you are working on?
The biggest barrier for any start up is funding. We are locally funded through the trainings we provide, as well as income generating activities like event coverage. There is very limited funding for media development projects.
We are so excited about our new projects this year. We are currently developing a "Mobile Newsroom Concept", where we will partner with television and radio stations to take a newsroom to different universities and train journalism students in the process of making news. We are also planning to launch a Media Career Expo, a two-day media exhibition bringing the media fraternity together to celebrate excellence in journalism, media creative industries and to provide students career changing opportunities. The expo will bring news organizations and media houses to scout directly from the students exhibiting their works.
Why is it imperative African journalists and changemakers have their own platforms to tell their stories from their perspectives?
There is an African proverb which says, "If the lion does not tell its story, the hunter will." The Nigerian novelist, Ben Okri, said, "To poison a nation, poison its stories." These two anecdotes highlight the fact it is socially fair and just to have members of each society tell the stories of their society. I am not against journalists or story tellers traveling to cover societies that are not their own but if they do, they should be able to tell a just and balanced story that will promote the dignity of that society. For a long time, the continent has been misrepresented and stereotyped due to external storytellers and because African journalists do not have platforms to tell their own stories. This creates an urgent need to groom more voices, storytellers and platforms for Africans that are controlled and funded by Africans, to tell African stories from a balanced African perspective — which respects people, their dignity and the cultures of the people where that story is coming from.
Related
Popular in the Community