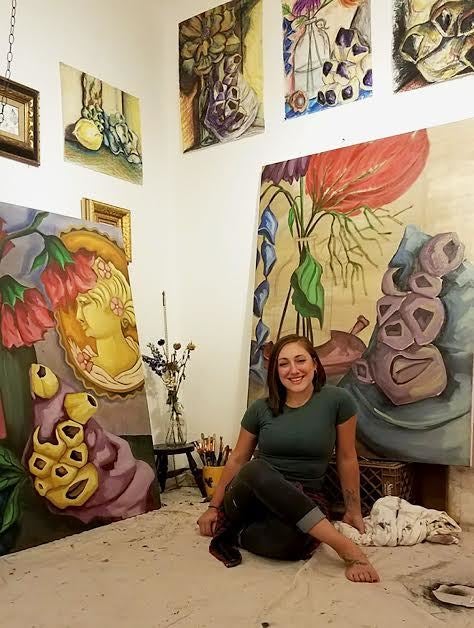 Amanda Ioco was born and raised in Long Island, New York. Growing up she spent most of her time dancing introducing her to Manhattan via the performing arts. She relocated to the city to continue to pursue her interest in art, attending the Fashion Institute of Technology. She received her BFA in 2016 and continues to make art out of her studio in Astoria, Queens.
As busy as this multi-talented artist is, Ioco sat down to discuss her art, creative process, and her upcoming collection unveiling in NYC.
How do you define yourself?
I am a female who identifies as someone who is conscientious and sensitive of the physical world. I am interested in protecting the environment and studying the organic forms it produces. Both of these topics influenced me to begin making art and have become the subject of the art that I make; helping to shape how I live my life day to day.
How would you describe your work?
I make hanging sculptures using hundreds of oyster shells to create organic forms. I work closely with the objects, which inspires ideas for how I can use them in drawings and paintings. The oyster shells that I find to be unique are placed aside later to join collected items such as flowers, chandelier crystals and family heirlooms. These are familiar items that we've all experienced, consumed, or received but are often readily forgotten. I then use the objects to create still life scenes that I depict larger than life and exaggerate their colors ;creating silent narratives.
Where do you find inspiration?
I enjoy exploring the connections we have to the objects we keep versus the objects we throw away. I have found that some of the most beautiful items I have collected are often those deemed as disposable.
Who are some of your favorite artists?
I have always been attracted to master still life paintings from Europe; paintings of the scraps leftover on a dinner table or a big bowl of flowers. I'm amazed that what these artists painted, in another country, hundreds of years ago, still resonates today. I guess the beauty in simplicity and familiarity of these subjects transcends time.
Do you have a favorite among all the art you've created?
Over the course of the years that I've been making art I've experimented with different mediums and a variety of stylistic approaches. Although I don't have one specific piece I can call my favorite, I do enjoy the ones where I've used a family heirloom because it enables me to remember people that have supported my decision to choose a career as an artist.
Is there a project that stands out to you as having been the biggest challenge of your career so far?
When I first chose this material (oysters) I dove right in and made a 8'x5'x5', 300 lb hanging sculpture for my undergraduate thesis exhibition. Most of the challenges I faced came up after the piece was de-installed. Most people think shells are delicate but in reality they have a rough texture and sharp edges, making the piece difficult to handle. But the real struggle was figuring where I would put a 300lb sculpture made of oysters?!
I have been the Artist In Residence at Urban Studio Unbound Gallery (US+U) in Yonkers, NY since March 2017. This program has been unique because the studio is located inside the gallery, which means there is always people seeing my work in progress and giving me feedback. During these conversations visitors will ask why I started working with oysters shells leading me to show them images of my thesis sculpture. Discussing this piece has inspired me to reconfigure it to be displayed in a new way for my solo exhibition at US+U Gallery on Saturday, September 30th.
What do you hope to accomplish in the future?
With my interest in the environment, I have taken on studying the science of how oyster shells are grown and help clean bodies of water. Spending time in Yonkers, I have discovered that they are actively restoring oyster beds in the Hudson River. I aspire to become further involved in this type of research while helping to facilitate awareness in the community through the arts.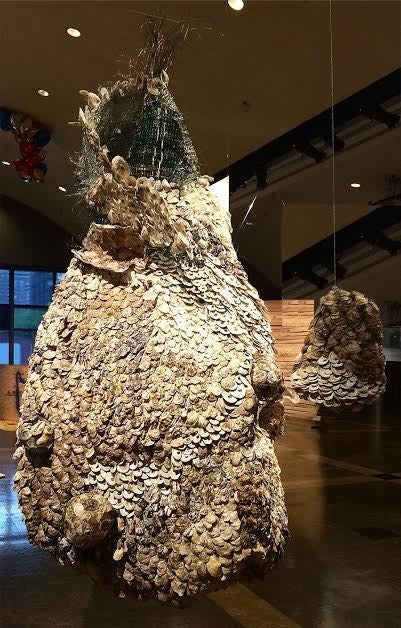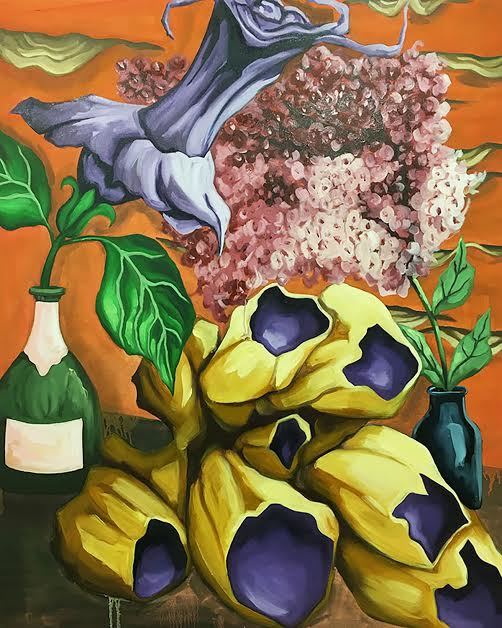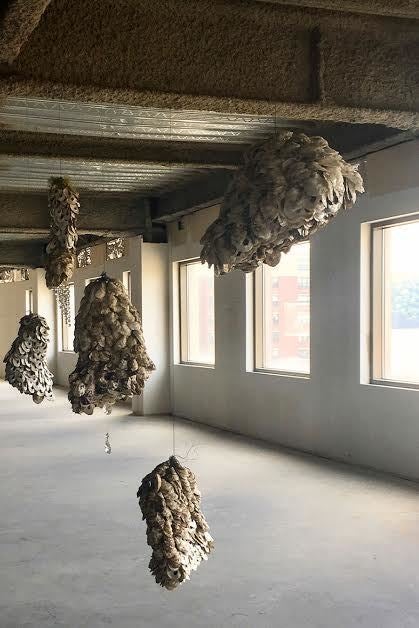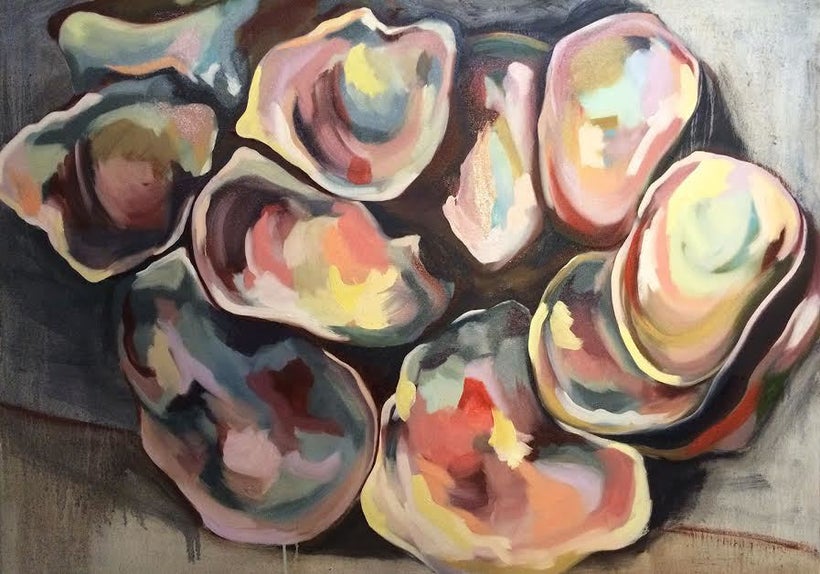 This post was published on the now-closed HuffPost Contributor platform. Contributors control their own work and posted freely to our site. If you need to flag this entry as abusive,
send us an email
.