If you don't know his name now, you will come awards season.
Lucas Hedges has been on The Huffington Post's radar since we saw his humorous and gut-wrenchingly honest performance as Patrick in "Manchester by the Sea" at the Sundance Film Festival in January. His skills took us by surprise then, and still do now after the film's limited release last Friday.
Hedges is the son of What's Eating Gilbert Grape? author Peter Hedges and actress Susan Bruce Titman. Luckily for him, due to his father's screenwriting prowess, he's been introduced to many filmmakers and has already been featured in two Wes Anderson movies. Kenneth Lonergan, who wrote and directed "Manchester by the Sea," was a friend of Peter's in New York and has known Lucas since he was a young boy. That connection led to the breakout role of a lifetime.
"It was a long process," Hedges told HuffPost at Sundance. "I didn't think I was going to get it, but I did. We broke the ice with my dad and then we got closer and closer and he thought I was the right guy for it and it worked out in the end."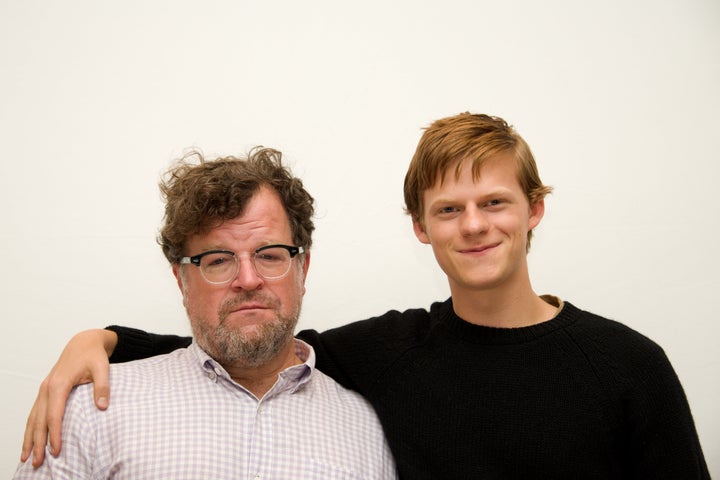 "Manchester by the Sea" initially started out as a collaboration between producers Matt Damon and John Krasinski, who had an idea for a story about a Boston man who takes over guardianship of his nephew after his brother dies.
"I had the idea and it was going to be my first script," Krasinski told HuffPost. "I brought the story to Matt and he brought it to Kenny, who I thought would be a great writer for it. Obviously, Kenny went and wrote an incredible script," he said, adding that, originally, he was going to star in the film and Damon was going to direct it. "We were definitely planning on playing those parts. I would have loved to be in that movie, but then when you see that Casey [Affleck] is doing it, you're like, 'We're good. He's going to do just fine.'"
Hedges agreed, admitting that, although he was nervous to work with the younger Affleck brother at first, he realized how much he could learn from him on set.
"My character becomes this tough guy and I'm not a very tough guy ― Casey's a tough guy," he said. "So that was hard at first, but he really opened up and he gave me a lot of tips throughout the course of filming in terms of just this idea that there's no distinction between action and cut. You're living your life the entire time in both worlds ― it's not like they say 'action' and you're like, 'Here we go, we're in this thing,' because that's where bad acting comes from."
Bad acting is definitely not a problem in this film. From Affleck to Michelle Williams and Kyle Chandler, the cast boasts incredible talent and makes you fall very deep into the touching story of a grief-stricken handyman (Affleck), who, after losing his only sibling (Chandler), moves back to his Massachusetts hometown to care for his teenage nephew (Hedges). It's a plot that grabs you from the first scene and has you gasping for air through tears by the last.
When asked what it was like to play a character who faces such loss at a young age, Hedges told us he tried to imagine life without his own father.
"I have not experienced much loss in my life. I have been very lucky," he said. "When it comes to imagining losing my dad, that is something that allows me to summon a lot of emotion. Patrick is extremely close to his father, which is something I share with him, so it wasn't that strange playing that, but it was something that's unfamiliar to me."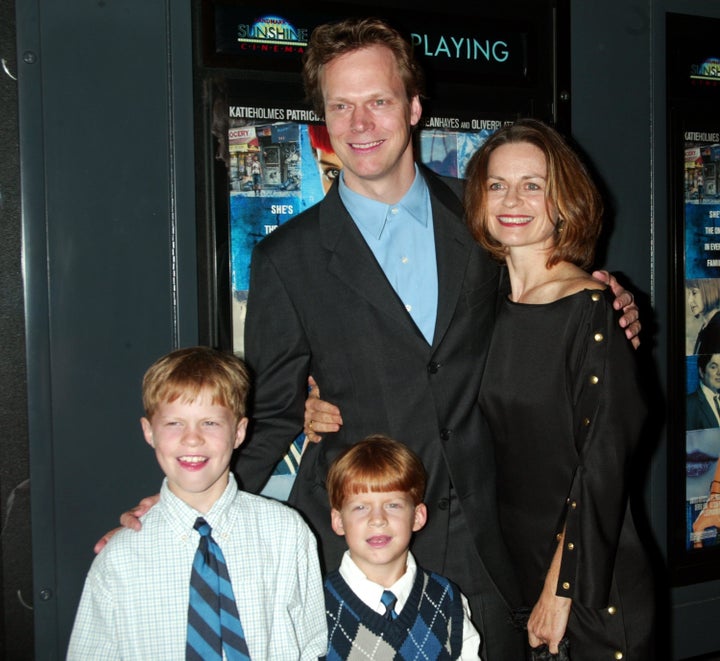 Speaking of familial relations, "Manchester by the Sea" was quite the family affair. Hedges' character's friends are actually related to some of Hollywood's quintessential Boston actors. "One of them is Mark Wahlberg's nephew [Oscar Wahlberg] and one is Matt Damon's nephew [Jackson Damon] ― so it's second-generation 'Departed.' That's how we see it," Hedges joked.
Also in the film is Anna Baryshnikov, the daughter of dancer, choreographer and actor Mikhail Baryshnikov, who famously appeared in "Sex and the City."
As for whether Hedges ― who was raised in Brooklyn, New York, and now attends the North Carolina School of the Arts ― had help with nailing his near-perfect Boston accent, he said, "[My friends in the movie] are all from Boston and we went and played hockey together and they helped me with the accent."
"I had a dialect coach and I listened to a lot of voice memos and I watched a video called 'Massholes,'" he added. "I was so insecure about the accent." (He shouldn't be. Hedges will remind you of a young Damon in "Good Will Hunting.")
"If I have a career in theater and nobody knows who I am, I'm all right with that. I mean, maybe I'll be upset and grumpy about it, but I'm perfectly happy being on their list.""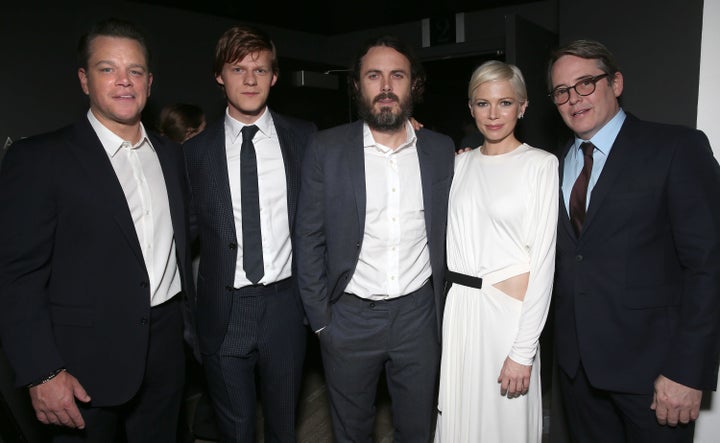 "In all honesty, my hopes and dreams were met already," Hedges said. "Just doing the movie was enough because that's ultimately the only thing that's going to help me grow as a person and as an artist. I think Kenny deserves all the awards that he is potentially up for. I would love to see the film get recognized for something, but it's OK if it doesn't. I had the experience, and that's enough for me.
Hedges, who says he "hope[s] to keep working," has plenty lined up for next year. He's set to appear alongside Saoirse Ronan in the buzzed-about "Lady Bird," written and directed by actress Greta Gerwig, and will star in dark comedy "Three Billboards Outside Ebbing, Missouri" by Martin McDonagh. "I hope to keep working," Hedges concluded. "That's the reason why I'm doing this. If I have a career in theater and nobody knows who I am, I'm all right with that. I mean, maybe I'll be upset and grumpy about it, but I'm perfectly happy being on their list."
"Manchester by the Sea" is now in limited theaters.
Before You Go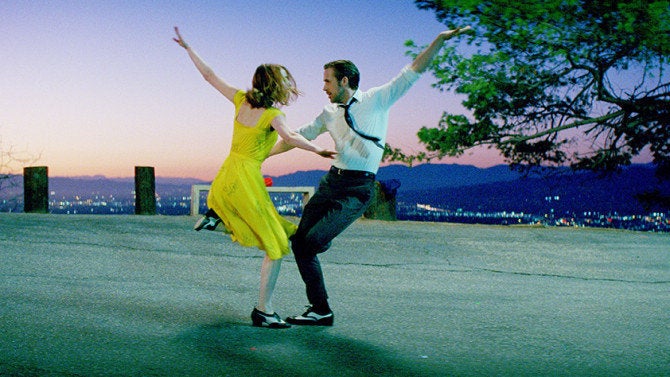 An Overview Of The 2017 Oscar Race
Popular in the Community