On Halloween, two years ago, 5 peculiar, charming men in paper mache masks rendering the members of the band GWAR, carried their instruments -- a banjo, a weathered upright bass, a mandolin, a homemade drum set, an accordion -- into the open garage of a Los Angeles backyard. They stood in a small cluster and played until their fingers bled, while swarms of friends and fans danced to keep up.
At 2 am in Downtown, Los Angeles, this time sporting revealing Ghostbusters dresses, ripped fishnets, and smeared makeup, the same group of musicians subtly entered a party and played with earnest expressions of intense focus and enjoyment.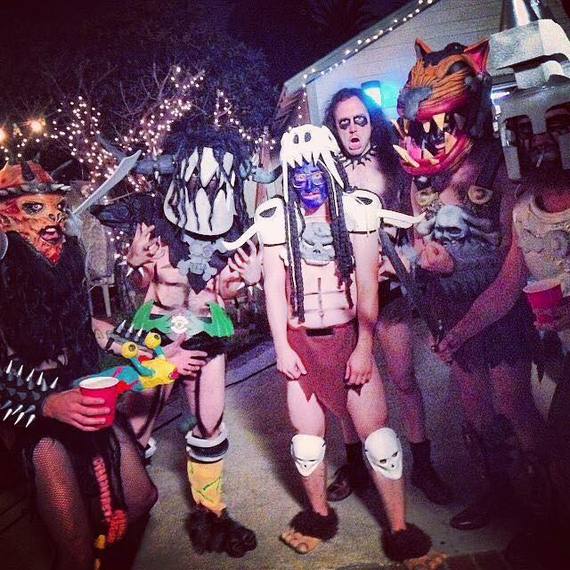 Introducing: The Manx, a band whose absurd get-ups and performances are only a small bonus of listening to their music and watching them play.
The Manx, with their delightfully strange, punk-meets-Appalachian folk-meets-metal-meets-avant-garde experimental-rock sound, draws you in because frankly, you haven't heard anything like it. Fortunately, that's exactly what to look for in an up and coming band.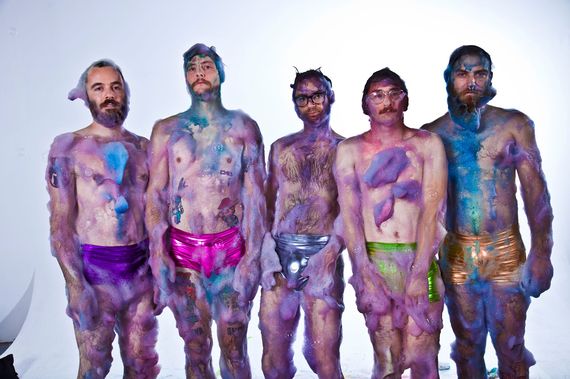 The Manx are:
Tommy Meehan, banjo, composer for Cartoon Network
Myke Chilian, accordion, storyboard artist for Cartoon Network
Zach Zdziebko, mandolin, animatics editor at Cartoon Network
Max Winston, drums, stop-motion animator
Adam Barnes, bass, exporter/importer of anchors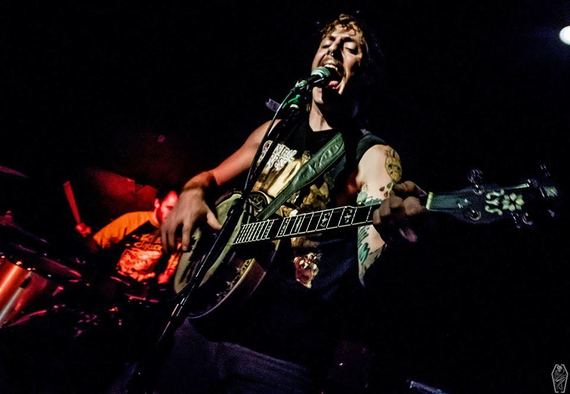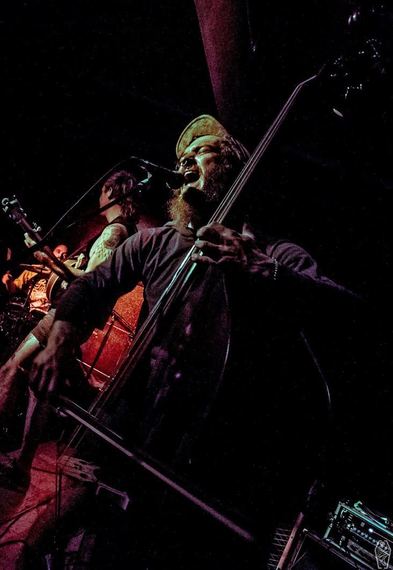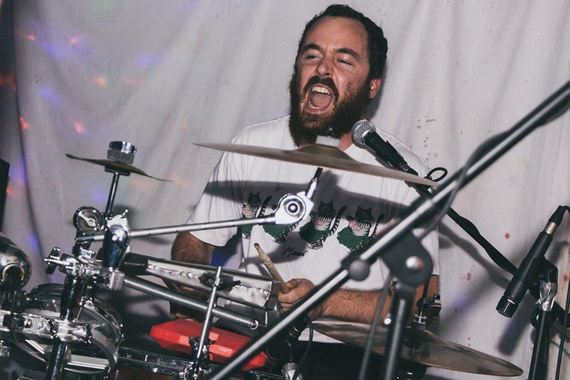 Within the last 6 years, The Manx have grown from a two man idea, to a three man side project, to a 5 man band. As a collective unit, they have released a few EP's, shared the stage with Gogol Bordello, Warbringer, Peach Kelli Pop, have done several tours- in their NASA themed van- including their most recent with Nekrogoblikon and Crimson Shadows. The Manx and their music have been part of numerous side projects such as having scored and costarred in a Nickelodeon pilot, performed as an alien house band for a canned Star Wars webseries, guested on various podcasts, had a song on Cartoon Network's "Uncle Grandpa", and created "The Animated Tales of Gwar", featuring Gwar and Weird Al. The list is long and outrageous. For a band with their first full length album (which they made possible through Kickstarter), The Manx are on their way to making a name for their weird, awesome band.
Their new, 12 song album, "Voyage In Bad Taste", is a result of truly finding their sound and working collectively as a band. The album was produced and engineered by Toshi Kasai (The Melvins, Tool, Tweak Bird) and is an incredibly fun, loud collection of top-notch quality.

"This isn't just a hodge-podge of The Manx. It's a well thought out, exploration of us as a band," Tommy, the band "nucleus" comments on the new album. "We maintain our individual voices, but the album is definitely cohesive. All of us are firing full steam and I can easily say that it's the most honest release we've ever put together."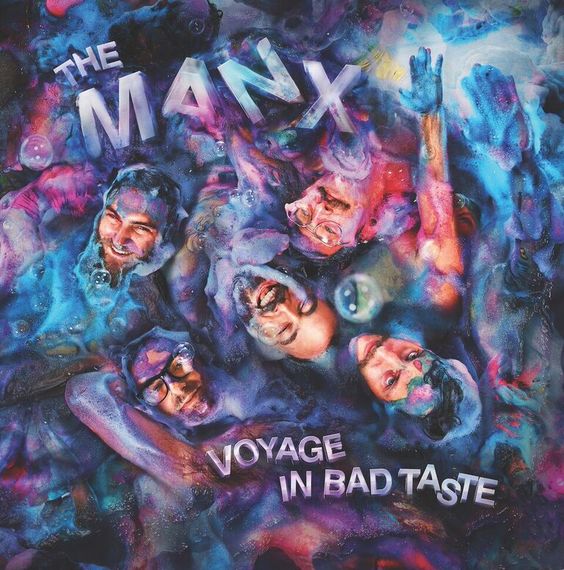 "Yeah, the songs are poetic, but also consistent with our gross, 'goo-core', experimental sound. Many of our songs are highly influenced by bands that we love, like 'Mystery Scum', which is a tribute to Gwar. Mr.Bungle, They Might Be Giants, Primus, there are so many band that impact our songs. We are not the kind of band that you can put on in the background of a cocktail party. We play in our underwear, we often have a bubble machine on stage, but we're no joke."

These fun, talented, aptly animated men have developed an album that gives listeners a taste of various stylistic landscapes. Throughout the album, you can catch hip hop beats, Mongolian throat singing, a horn ensemble and a beautiful orchestral set. The Manx also have quite a few significant guests on the album. In "Rainbow Hammer", listen for The Melvin's King Buzzo, while "Fruit Bats" features narration by Gregory Jacobsen.
Described as "tentacley", "mythical", "a tour de force", and in my opinion, downright awesome, The Manx's "Voyage In Bad Taste" will be released this summer, but you can grab a preview here. If you're in the Los Angeles area, try your best to see The Manx perform. I highly recommend it. And keep an eye out for their pristinely crafted, classic arcade game shaped amps (like this one designed by artist, Skinner). You won't be disappointed.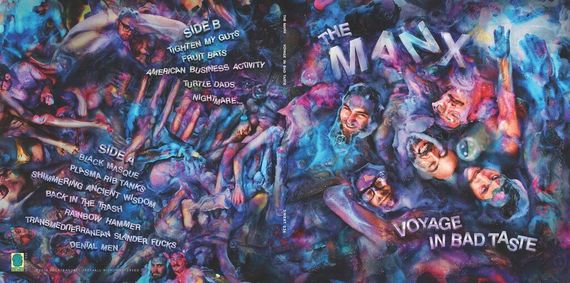 You can listen to "Voyage In Bad Taste" on Spotify, purchase the album on Bandcamp and keep up with The Manx by following them on Facebook and Instagram. If you are in the Los Angeles area, you can attend their tour kickoff show, along with performers Qui and Honus Honus, on August 19th at Bootleg Theatre.

All photos courtesy of The Manx.
Calling all HuffPost superfans!
Sign up for membership to become a founding member and help shape HuffPost's next chapter