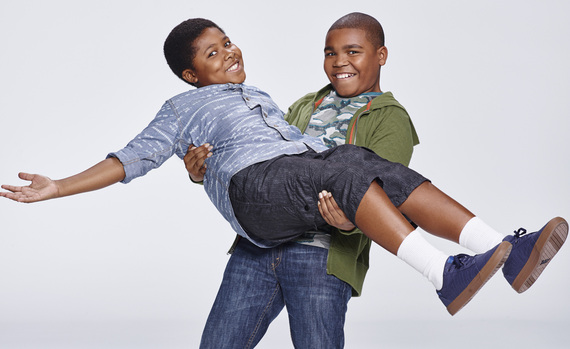 We are so excited for the premiere of Nickelodeon's new series Legendary Dudas!
Earlier this week, Celeb Secrets introduced you to the series with a little teaser and overview of the show. Today, Celeb Secrets is giving you an exclusive clip from tonight's big premiere and a Q&A with Theodore Barnes and DeVion Harris, who are the stars of the live-action "mockumentary."
Legendary Dudas follows the comedic adventures of two brothers, 11-year-old Sam Duda (Theodore Barnes), and 12-year-old Tyler Duda (DeVion Harris), who may share the last name, but are as different as tacos and telescopes.
When Sam unexpectedly skips a grade and lands in his popular older brother's seventh grade homeroom class, life at Fenski Middle School is never the same. Along with their squad of friends, and through direct-to-camera testimonials and interviews, the Dudas embark on bizarre and hilarious middle school adventures, eventually learning they always have each other's backs, despite their differences.
Watch the exclusive clip from tonight's premiere and read Theodore Barnes' Q&A on Celeb Secrets. Check out what DeVion Harris had to say about the show by reading his Q&A below.
Legendary Dudas premieres tonight, July 9th @ 9PM ET/PT on Nickelodeon and will air new episodes every Saturday during the same time slot.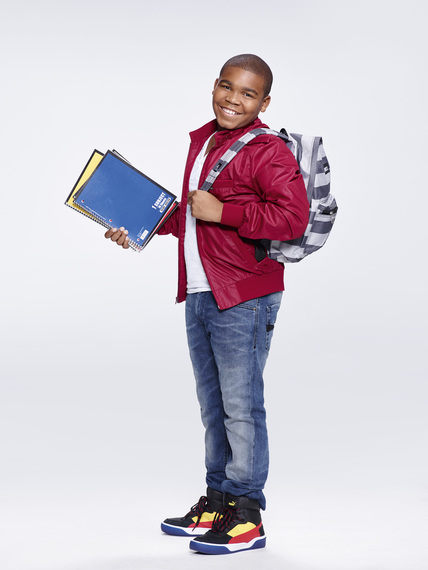 Celeb Secrets: Can you tell us a little about the show and the character you play?
DeVion Harris: "Nickelodeon's Legendary Dudas is a mockumentary about two brothers who are forced to coexist in the same homeroom. I play Tyler Duda he's more of the goofball and he feels as if he's the coolest kid in school."
Celeb Secrets: Are you similar to your character in any way?
DeVion Harris: "Yes, I am very similar to Tyler in a lot of ways because I am very silly. I crack jokes all day and our styles are somewhat the same."
Celeb Secrets: The show is called a "mockumentary," so what's it like filming on set?
DeVion Harris: "It's adventurous filming on set. It feels more real, also I love the direct to camera interviews because it shows our personalities. I like that we get to break the forth wall and make viewers feel a part of the series."
Celeb Secrets: The show follows the brothers' middle school adventures with their friends. Do you have any crazy memories from school or just with your friends that you can share with us?
DeVion Harris: "I went to Six Flags with a group of friends and rode one of the most feared rides which takes off at 100 miles per hour. I love a good adrenaline rush!"
Celeb Secrets: Why do you think kids should watch the show tonight?
DeVion Harris: "People should watch because they are going to love the show. The show is extremely funny and they will always learn a life lesson."
Celeb Secrets: Since we are Celeb Secrets can you share a secret about yourself to our readers?
DeVion Harris: "I do have a hidden talent. I can sing and it's something I'm very passionate about."
Photos by John Tsiavis/Nickelodeon
Calling all HuffPost superfans!
Sign up for membership to become a founding member and help shape HuffPost's next chapter