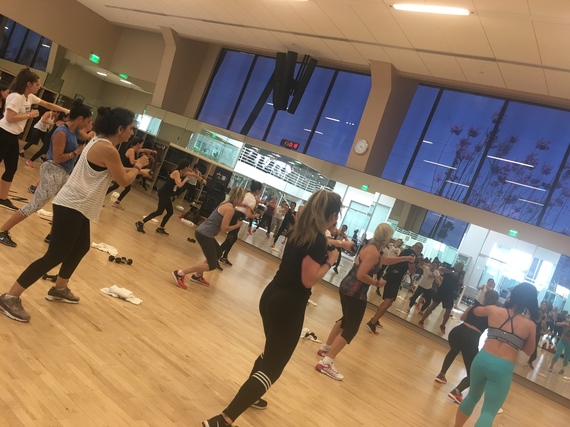 It is officially the month of June and the start of summer. As a mom of three, I try to make summer shine bright for our family as we take some much-needed "time off" for mini-vacations, "time in" for staying in PJ's all day and time together unplugged from digital devices! Yes, it is a careful dance with our working schedules, but I try to make our summer full of memory-making moments.
Memories. For many of us, our memories are treasured moments we store in our hearts and minds. For others, like my mom and the millions of people with dementia and Alzheimer's, memories are long gone and only return in distorted recollections or confused stories. June is also Alzheimer's awareness month and just happens to be my mom's birthday-month. My mom will turn seventy-one this June and she won't even know it's her birthday, even if I tell her it is. My mom was diagnosed with dementia more than five years ago and my family and I have watched her slowly fade away from the fun-loving, full-spirited woman she once was to a woman who I don't really recognize and sometimes doesn't recognize me. It continues to be a roller coaster of a ride with unexpected twists and turns but the one thing that keeps us going, keeps me going, is joining others who share in this journey.
I recently attended the inaugural "Move for Minds" event founded by Maria Shriver and Equinox Sports Clubs. This unique fundraiser was held on May 21, 2016 in six cities across the country and raised more than $300,000 to fund cutting-edge research on women's brains and Alzheimer's. What made this event so different was that it combined a healthy mix of challenges for the brain and the body. There was also a panel of "brain superstars" from the fields of brain research, fitness, nutrition, meditation, sleep and caregiving. I was blessed to meet so many great people who I had a special connection with and who will hold a special place in my heart. I was happily surprised to sit right next to one of the team leader's from The Youth Movement Against Alzheimer's at UCLA (theyouthmovement.org). It makes my heart smile to see brilliant, dedicated and passionate college-aged people making it their personal mission to raise awareness to end Alzheimer's for generations to come. For me, this event was the first time I completely stepped out of my comfort zone to support Alzheimer's research. Yes, I have made a career in public relations raising thousands of dollars for charities, but this event was extremely close to my heart. I made the pledge to support not only because I believed it will help fund much-needed gender-based research of Alzheimer's but also because I felt that I needed to do this for me. I realized that while I was trying my best to keep my family, my mom and my business from falling apart, I was the one who was falling completely apart. I needed to surround myself with others who are on this journey so that we can lean on each other, learn from each other and offer each other the most important thing: hope. Hope that someday there WILL be a cure, there WILL be survivor's of Alzheimer's and there WILL be a new conversation among caregivers about this disease.
So in honor of my mom's birthday and Alzheimer's awareness month, I will "Go Purple" to #ENDALZ and I encourage you to do the same. I will get my "movement on" to improve my mind, body and soul by continuing to support events like "Move for Minds" and Alzheimer's Awareness with "The Longest Day" event. Most importantly, I will celebrate my mom's birthday with her whether she remembers it or not because even though her mind forgets, she is still mom and her heart remembers.
Are you an Alzheimer's son or daughter facing the challenges of caregiving? Let's support each other and keep this conversation going right here on Huff Post or join others who share in this journey at Remembering Rainbows on Facebook.
Some of my favorite moments from "Move for Minds" LA Team:
REAL LIFE. REAL NEWS. REAL VOICES.
Help us tell more of the stories that matter from voices that too often remain unheard.