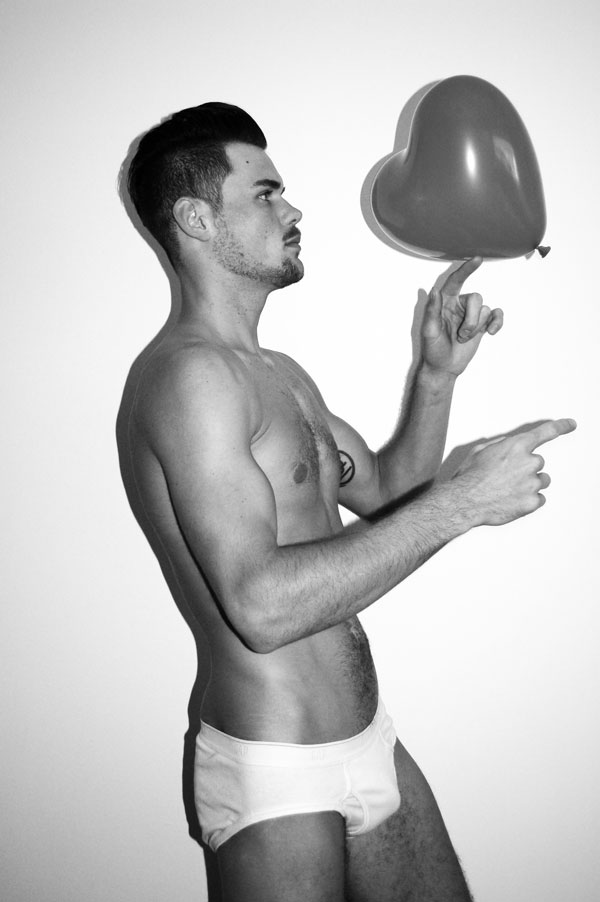 There's nothing wrong with spending Valentine's Day alone. However, there is something wrong with not having your underwear Valentine's-ready on the day of love. After all, you never know when Cupid could strike. Grab your nicest pair out of the drawer or a pair fresh out of the pack. Follow these 10 steps, and you'll be ready to go regardless of whether you plan to get lucky this Valentine's or not.
1. Ditch the tags: No matter how hot your underwear is, there is no excuse for scratchy tags. Don't take the Scratchy Highway detour on your way to Sexy Town.
2. Clip away loose threads: Even the most exquisitely made underwear right off the shelf can sport a loose thread. Get rid of it by clipping or cutting. Don't pull!
3. Wash according to the instructions: You always want to wash a new pair of underwear, obviously, and of course you won't be wearing a dirty pair that's been around a while, either. Wash your Valentine's pair, and follow the washing instructions closely. All fabrics look and feel better when you do.
4. Manscape: Looking good in your underwear is only half the battle. Preferences always vary, but you have to clean yourself up at least a little so that you look good out of your underwear, too.
5. Inspect your wares: Threads can come loose in the wash, the fabric can be wrinkly, and colors can fade (especially if you don't follow these underwear washing instructions). Check 'em out to make sure that your previous steps weren't for nothing.
6. Wait: Do not -- we repeat: do not -- put your underwear on until you absolutely have to. Fabrics lose shape, and nervous sweats have no place in your Valentine undies. Put them on when you're getting dressed to leave the house, so that your underwear looks awesome for as long as possible.
7. Spritz: A splash of cologne down there will keep you smelling like a million bucks through your patiently eaten dinner and right up until it's showtime.
8. Check for clumps: After you put your pants on, take a glance in the full-length mirror to make sure that you have no clumps or panty lines. Yeah, we said "panty lines."
9. Adjust the waistband: Showing just a bit of your waistband is sure to get whomever's looking at you this Valentine's Day excited when you take your shirt off. This is a scientific fact, people.
10. Forget about it: If you've taken the previous nine steps seriously, there's not much that could get in the way of looking like a million bucks in your underwear this Valentine's Day. Get out there and have such a good time that you forget you're wearing anything at all.
REAL LIFE. REAL NEWS. REAL VOICES.
Help us tell more of the stories that matter from voices that too often remain unheard.