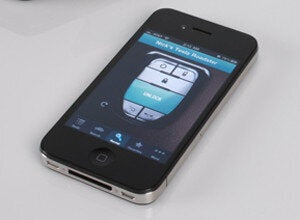 This post is part of a new series from HuffPostTech, Socialized, that will profile a different social startup--from apps to services to websites--every day. Want to be featured on the site? Email us about your startup, which should have a social media component and be less than two years old, at socialized@huffingtonpost.com.
Getaround is essentially a crowdsourced ZipCar: a peer-to-peer car rental site that lets anyone rent his car to anyone else.
What it is: Using Getaround's site, individuals who want to rent out their cars by the hour, day or week can connect with local licensed drivers in need of wheels.
Getaround is one of the latest companies to tap into the trend of "collaborative consumption"--the shared use and exchange of goods and services--and has been nicknamed an "Airbnb for cars," given that like Airbnb, which lets people rent out rooms in their homes, it gives people a way to make money off of things they have, but may not be using 24 hours a day.
Though Getaround is currently available only in the San Francisco Bay Area, the company is planning to expand soon.
How it works: A range of cars are available on Getaround, from sedans to SUVs, hybrids to Hondas, trucks to BMW coupes. The autos cost $8 an hour to rent, on average, though a Tesla Roadster, one of the more expensive options, runs $50 an hour. There are even $3-an-hour cars are available, according to Getaround's Avery Lewis.
Car owners sign up by creating a profile for their car, which includes the year, make, model, mileage, license plate number, insurance information, and photos of the car, among other details. Owners can choose to whom they rent their cars and can also specify the "quality" of the renter, says Lewis. They can request, for example, that the driver has not had any major accidents, received a DUI citation, or suffered other notable driving infractions, and Getaround uses DMV records to confirm its renters' driving histories. The site also offers a two-way rating system to let renters rate cars and owners rate renters.
Getaround owners must also set up their vehicles using a "carkit" that programs the automobiles so that renters unlock the cars using their smartphones instead of keys. Owners keep 60 percent of the rental fee and the renters must pay for any gas they use.
To find a car, renters, who must be over 18 and have a Facebook account, also have to complete a registration process that requires signing in to Facebook and providing information such as their driver's license number. Owners must have car insurance, but renters are not required to have insurance--Getaround automatically insures all of its drivers and has a million-dollar policy on each rental.
Why you'd use it: Both car owners and needy drivers stand to gain. Getaround claims that someone who rents out his car four hours a week can make over $900 a year, and drivers can save money by avoiding car rental companies.
Whereas Zipcar charges a $60 annual fee and $25 application fee, renters can sign up for Getaround for free. Moreover, Zipcar says that its rental rate in San Francisco starts at $7.75 an hour, as opposed to the cheaper rates available on Getaround.
Drivers have the additional benefit of being able to find cars that are located near them--rather than being forced to drive to out-of-the-way rental lots--and can pick up a vehicle without even having to get a key. It's also fast: Getaround promises users they'll be able to rent a car the very same day they sign up.
Take a look: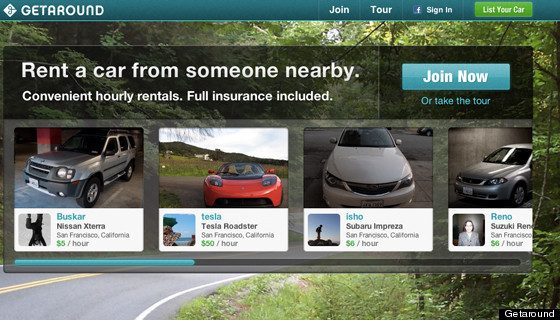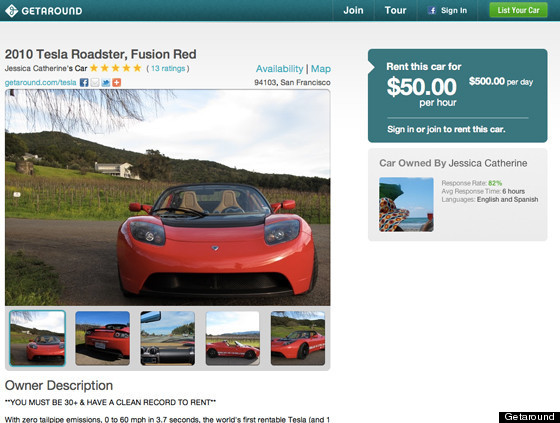 Popular in the Community