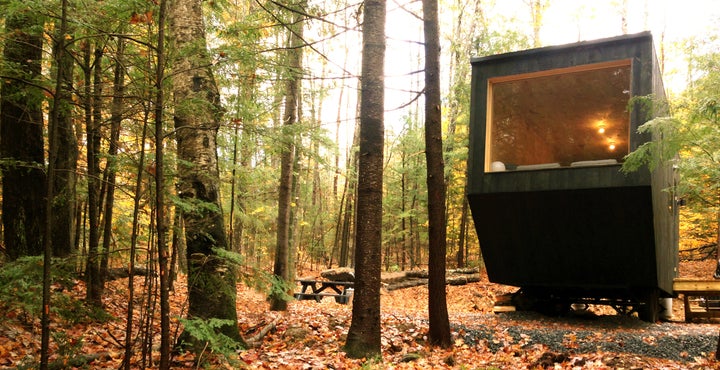 Sometimes, we just wanna swear off the crazy trip planning and actually breathe for once. Hostel hopping, wild tour itineraries and busy vacations are great, but an action-packed trip often leaves us feeling more drained than before.
In fact, until you book one, all you know about its woodsy whereabouts is that your cabin is about two hours north of Boston. The whole idea, Getaway says, is to keep things super simple so you can actually enjoy the nature and the people you bring with you.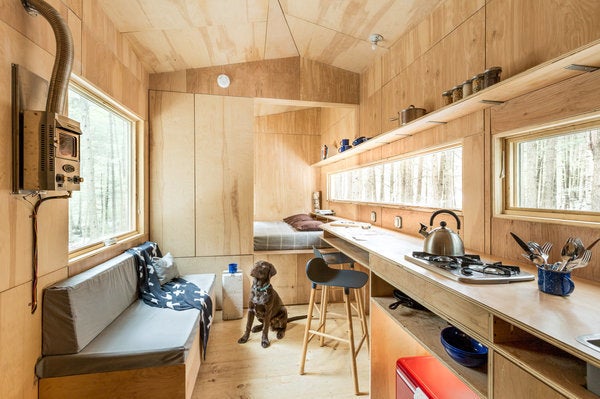 Speaking of Boston, Getaway is the first project launched by the Millennial Housing Lab, an "action lab" founded by Harvard business, law, and design students "with the mission of developing and realizing fresh housing ideas for a new generation."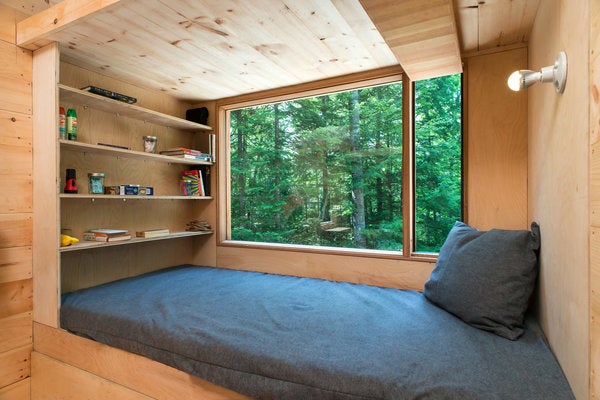 The Getaway cabins start at just $99 a night. They're also energy efficient with solar panels, electric toilets and 160 square feet of space to keep costs low, CEO Jon Staff told HuffPost.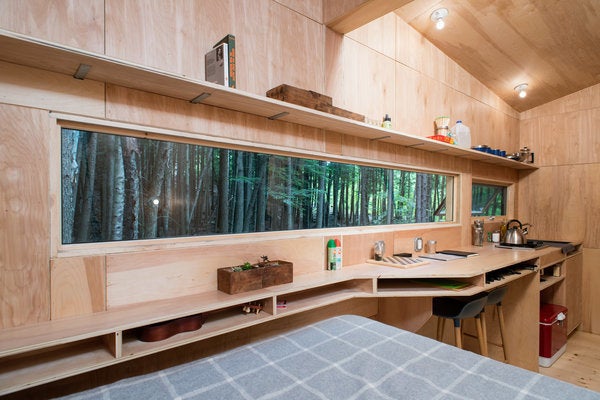 Each one comes stocked with bed linens, bathroom supplies and ingredients to make simple, hearty meals.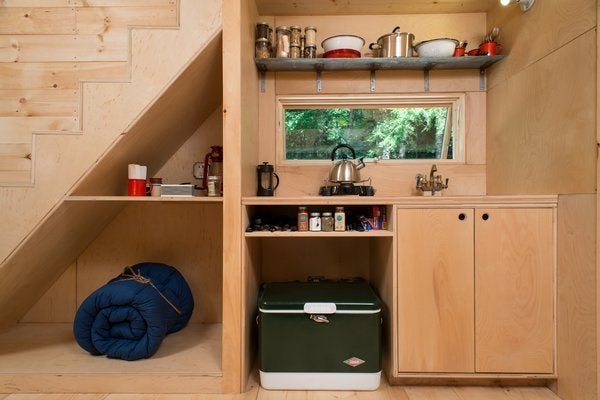 You can pay-by-the-jar for meal ingredients you use. It's like a wilderness mini fridge!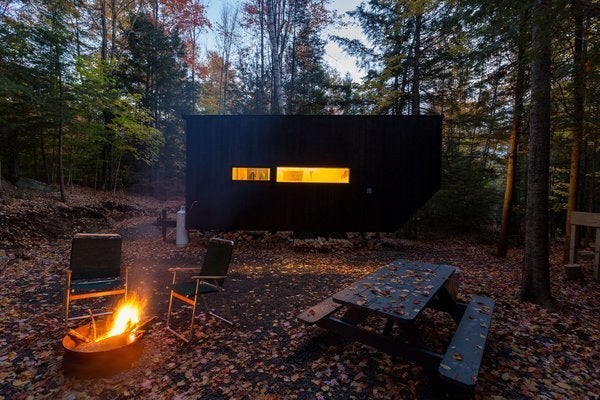 Marshmallow sticks are included, of course.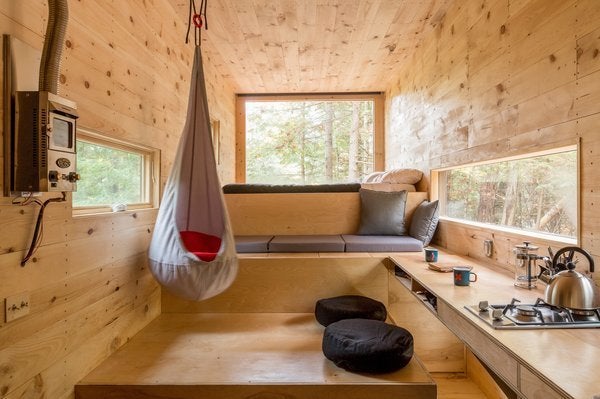 Each of the three cabins is a different design, but generally speaking, they sleep two to four people in cozy beds hidden in corners, alcoves, or even a loft above the kitchen.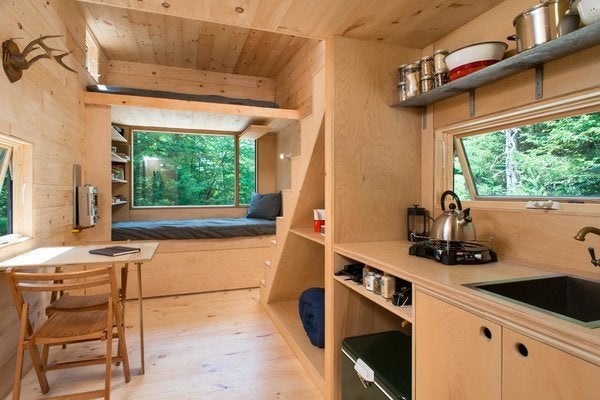 With no Wi-Fi and spotty cell service at best, the cabins are places to focus on the people you're with.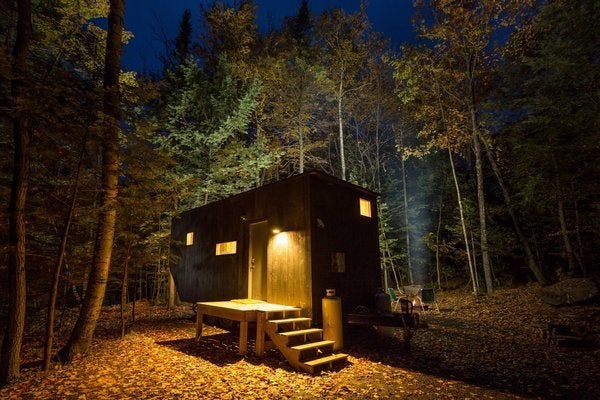 All you need is a group of friends or your favorite journal and a willingness to unplug from the world you've left behind.
Related
Before You Go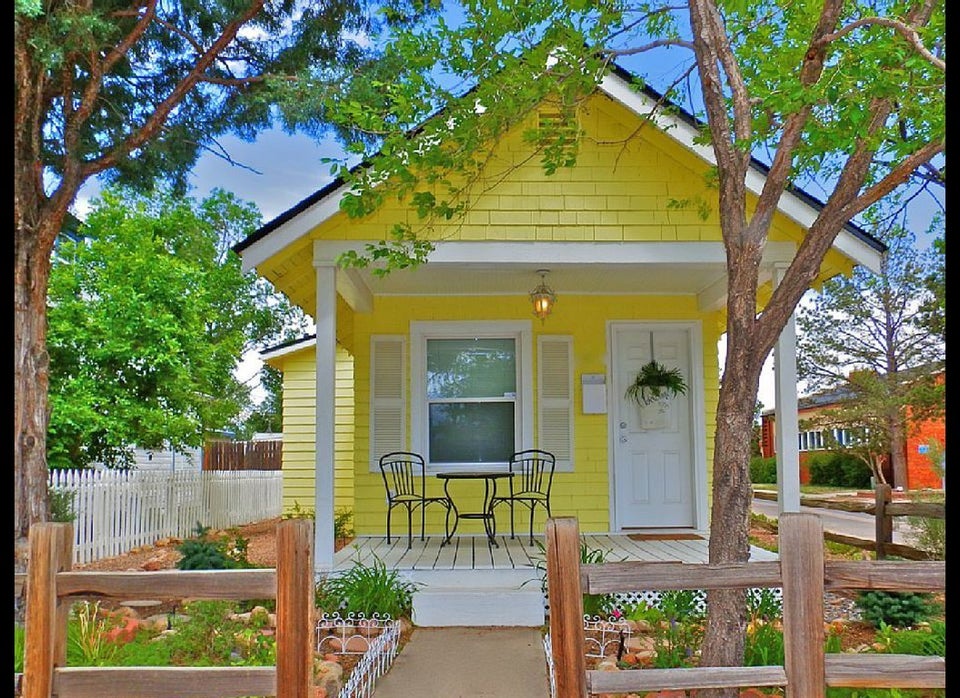 Tiny Vacation Homes