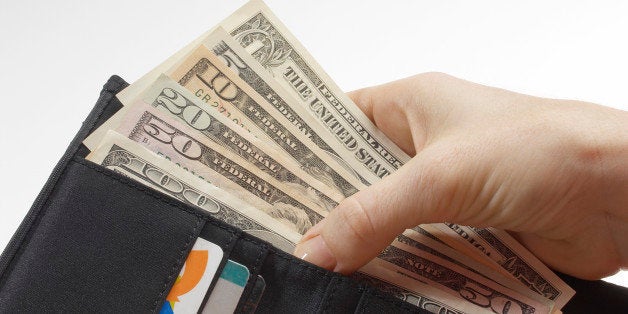 If you ask for a raise, you have a pretty good chance of getting one.
According to a survey released Wednesday by the compensation research company PayScale, 75 percent of workers who asked for a raise in their current field got some kind of bump in pay. The survey found that 44 percent of workers who asked for a raise got the amount they wanted, and 31 percent got something, but not the amount they asked for. Only one in four workers who asked for a raise got nothing in return.
One big problem is that people aren't asking for raises. Only 43 percent of the 31,000 workers PayScale surveyed last year had even asked for a raise in their current field. And the lowest-paid workers (i.e., those who need a raise the most) are often the least likely to ask for a pay bump.
Generally speaking, the more money you make, the better chance you have of getting a raise. Seven in 10 workers making $150,000 or more said they got the raise they asked for. Only 8 percent of these top earners got nothing after asking for a raise. On the flip side, workers making $10,000 to $20,000 had just a 25 percent chance of getting the raise they asked for, while 51 percent got no raise at all. Higher earners also tend to be more likely than lower earners to ask for raises in the first place.
Unsurprisingly, women are worse off than men when it comes to getting a bump in pay. And the gap is most startling among women with MBAs. Of men with MBA degrees who asked for raises, 63 percent got the amount they asked for. Just 48 percent of women with MBAs could say the same.
This is especially unfortunate because women with business degrees already start out making a lot less than their male peers. According to a recent Bloomberg Businessweek survey of people graduating from business school in 2014, women expected to make nearly $15,000 less per year on average than male graduates. On the whole, women only make about 77 cents for every dollar a man makes.
Women are falling behind men in getting raises partly because of their relative discomfort with haggling. According to PayScale, 31 percent of women say they are uncomfortable negotiating salary, while only 23 percent of men say the same.
There are a lot of tips out there about how to get a raise, but the bottom line is: The best first step you can take toward getting a raise is asking for one.
Popular in the Community