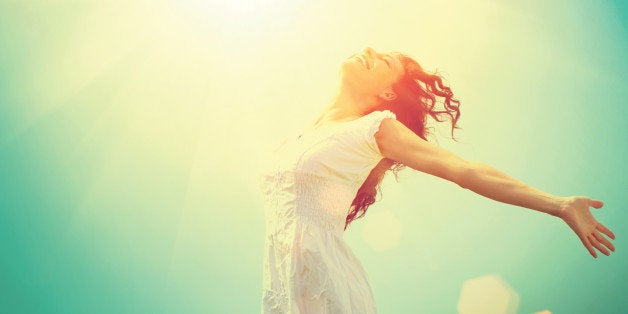 Like most women after a divorce, I jumped into a relationship right away. In retrospect I should have taken some time for myself, but I liked him and I decided to see where it went. It lasted 18 months and ended in him cheating on me. I was devastated by this and how he handled the breakup -- it took me about two months to fully process it all. Then came the serial dating -- I had more first dates than I could probably even recall. That lasted several months and when I came out of it, I was more determined about what I did and did not want in a relationship.
Love yourself first if you haven't worked on that already.
Have a life of your own that does not require the presence of a significant other. Kids can keep us busy with activities, but friends are the anchor to our sanity. Give yourself permission to have it all! Go on a weekend trip with your girlfriends. Join a Meetup group. Go to happy hour with coworkers. Go out and live life! Maybe by allowing some fun and adult activity into your life, you just might meet the next great love of your life.
If your "picker" is off, know what the hell you want first. Write out your must-haves and deal-breakers, and then revise your list to include where you can reasonably compromise. Your Prince Charming is not a super sexy, hyper masculine, uber sensitive, mind-reading bad ass. The perfect man you envision and "getting it right this time" with him, is the stuff of movie scripts. Be careful that you're not modeling your thoughts after a storyline that is crafted by screenwriters. Write your own damn happy ending, because the "perfect for you" man is nothing like what you think.
And you need a defining moment.
Have you had yours yet and how has that changed your standards for the people you date? Perhaps that ah-ha moment hasn't come for you just yet -- but you will know when it does. It is an action, a word, a silence that really blows you off your feet. In that moment your standard changes. Maybe you are like me and will need a serial dating spree to set you straight -- just be open to the possibility that there is a person worthy of your heart out there. You need to believe that you will not dismiss that person when they present themselves to you.
Define who you are first and let people in when they have earned it. Build a life that is a reflection of positivity and how you see yourself, not how they see you.
So many women fear striking a balance with dating and family. Do I introduce them to my kids? When do I do it? The best thing to do for a solid nine months to a year is leave your kids out of it. Take your time to determine if this new relationship will even have the longevity to meld your families together. Moreover, this is dating and it is supposed to be fun. Certainly you have real-life responsibilities that you didn't have in your 20s, but it is still a time of discovery and newness. Don't ruin it with a lot of what ifs and by projecting fear of failure on it.
Don't be a walnut. Be a pistachio.
Do you know the difference between those two nuts? The walnut is sealed up so tight that it takes the physical force to open. The pistachio comes to you slightly opened and it is far less work to get to what you want, inside its protective shell. So you see, we're all nuts to some degree. It is merely a matter of which nut you want to be.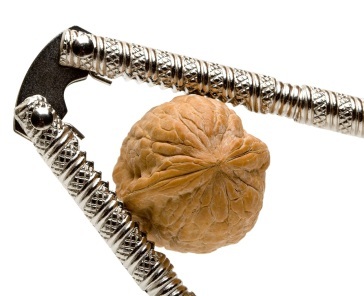 Knowing when to open up your heart again is the hardest choice to make sometimes. There is always fear in the unknown, but you will never know how brave you are if you never let anyone crack your shell. I am not saying that you will never be hurt or disappointed again by a relationship. I am saying that avoiding that perceived pain is a far worse fate.
Know what kind of nut you attract as well. If you are constantly "cracking nuts," you might just need to rethink your relationship choices. A relationship should never start with that much effort. There should be a certain amount of playfulness and mystery in those first few months. Getting to know a person should be fun, exciting and exhilarating---trade walnuts for pistachios, every time.
Lisa Schmidt is a Dating and Relationship coach in Detroit and the author of her own blog. She is a regular contributor to The SWexperts. Dating and relationship questions can also be sent to her directly Ask Lisa Here Grab this free resource to work on your own dating goals and dating checklist.