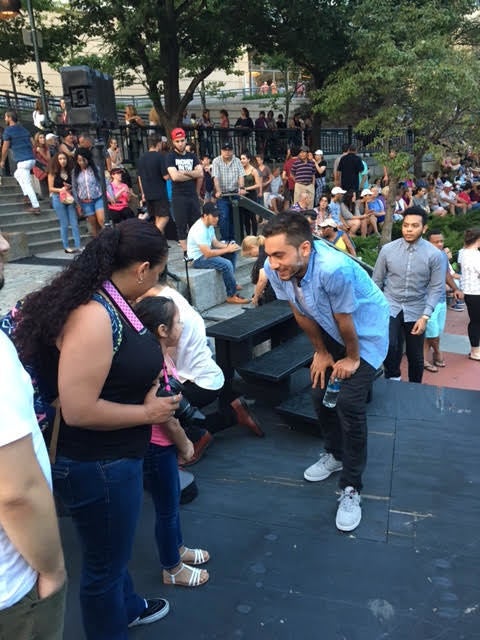 Last month Actors' Equity released data from a study regarding inequalities in acting and stage management opportunities that highlighted institutional and industry barriers to entry for women and people of color. Like other entertainment forms, as well as other industries, the artists, leadership and audiences of theatre in America do not yet reflect the diversity of our communities. (See the New York Times article, here.)
This study shone a spotlight on the main question that has been on many minds for some time, what does it take to finally make change happen?
At Theatre Forward, we are working on a funding initiative to address Equity, Diversity and Inclusion (EDI) at our nineteen major theatres located across the country. While diversity of programming has been a goal in the arts for many years, that has often been limited to the demographic background of the playwright or to casting choices. The profile of artists, staff, leaders and audiences are unchanged: older, whiter, more male and better educated than the community as a whole.
Many theatres are making efforts to break these patterns. New touring programs in communities, greater attention to workplace culture and to board and artistic diversity are being undertaken. How is this working? Are these changes enough?
One of the Theatre Forward theatres that has been very intentional in pursuing organizational change and progress in EDI is Trinity Repertory Company in Providence, RI (Website). With the support of The Doris Duke Charitable Foundation, the Rhode Island Foundation, the National Endowment for the Arts and others, Trinity Rep is in the second year of a programming and institutional initiative to engage the area's Latino community, which has grown greatly in numbers since the 2010 census.
Besides institutional work on its policies, its working environment and its artistic programming and selection criteria, Trinity has for two summers now presented Shakespeare en el Verano, a bilingual production of Romeo and Juliet in community locations across Providence. Last month, I attended a performance of a new production of Fuente Ovejuna, which featured some actors the theatre had first met through Romeo and Juliet, and its collaboration with the Rhode Island Latino Arts (Website), a nonprofit alliance of artists and organizations.
I touched base with Trinity Rep Executive Director, Tom Parrish about how these initiatives are working. He said one major artistic change has been to "pay more attention to "creative team" composition: the director, designers and the playwright." "Adding women and artists of color to our creative teams has made a big difference," Tom said. "We now consider our process is as important as our product."
To address its structure and culture, Trinity engaged Laurie Woolery, an activist and director who has worked with the Public Theater in New York, Oregon Shakespeare Festival and others. Her one-year residency focused on internal and external change, including internal culture, board composition, and policies.
As for audiences, that is a longer term story. Shakespeare en el Verano is reaching about 2,500 people in locations across Providence with bilingual performances. This year it includes a few surrounding cities, as well. And now, the Spanish translation will shift from a classic Castilian to a more modern Caribbean-based dialect. Trinity's upcoming regular season also includes Native Gardens by Latina playwright Karen Zacarias.
"We are building a tradition of theatre-going and engagement by creating work that interests new audiences," Tom explained. "We are rethinking everything. This process makes us reflect on who we are, and makes us better listeners. So much of what we do is because we've always done it that way. To engage and build a new community in theatre just takes a lot of time."
This statement is reinforced by Marta V. Martínez, founder and Executive Director of Rhode Island Latino Arts, the principle community partner for Trinity's initiative. "We want to do this right and take time so people do not feel it is a lot of talk and nothing is happening," she said. "People are suspicious of institutions that have not previously programmed for Latinos because they are afraid the institution wants to take rather than give. They are still leery of Trinity Rep, but that is breaking down."
Marta said that the community's interest in theatre is growing, starting with the circles of Latino actors and aspiring actors who auditioned or got parts in Trinity Rep shows like Fuente Ovejuna. These actors and their colleagues are becoming engaged. This year's touring locations for Romeo and Juliet also align better with where many Latinos live.
"Trinity Rep has great resources for Latinos interested in theatre: classes, mentors and so on," Marta said. She said casting Latino actors and at least some spoken Spanish onstage are key components that attract Latino audiences.
Rhode Island Latino Arts itself is located in the church facility where Trinity Rep began, and from which it takes its name. "We talk to Trinity about doing theatre here again, in South Providence," she said. The downtown location of Trinity Rep's theatre is a barrier to many Latino audiences.
It has been challenging to assess whether more Latinos came to Fuente Ovejuna after the groundwork was laid the previous summer. As Marta and Tom both caution, change takes time.
For me, the clear take-aways are the need to think in 360 degree terms. Foster change throughout the culture and composition of the theatre institution; listen closely to the community; and commit for a long period of time. Funders may be excited about launching programs like those at Trinity, but they and the theatre leadership need to be aware of the long term commitment and support needed to truly connect and engage new audiences.
It is fittingly ironic that Trinity Rep, now a Rhode Island institution and its largest arts organization, is engaging with a Latino community partner based in the very church where it started. One could almost say that a theatre needs to re-found itself, to reprove itself, to each new community it wants to engage. Only by finding true common ground can authentic, long lasting ties be built that will make theatre better reflect our rapidly changing communities.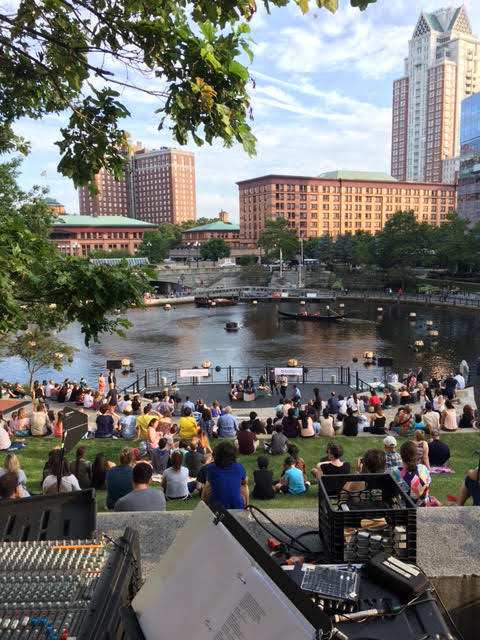 Related
Popular in the Community