Guest post by CEH Research Director Caroline Cox
Recently I had the privilege of spending an evening with Rachel Carson. Well, not really. But I was with Kaiulani Lee who has been presenting her one-woman play about Rachel Carson for over 20 years. I have seen the play countless times but it never fails to inspire me and it's as fresh and true as ever. How does a single professional woman (in the 1950s, when such a thing hardly existed), supporting her ill mother and parenting her orphan nephew, take on the chemical industry and win? I know I don't have all the answers but a combination of true love of natural beauty, observant eyes and ears, and poetic prose gave Carson incredible power.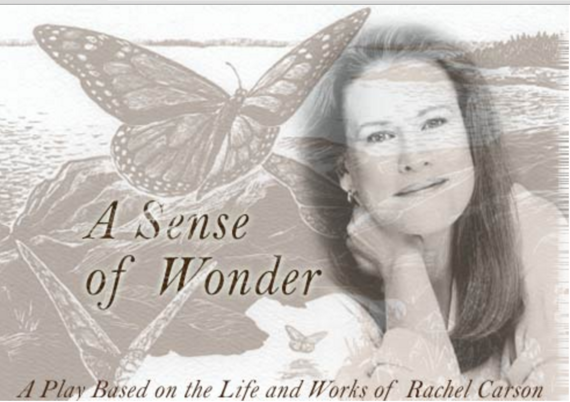 A Sense of Wonder, Lee's play, kicked off the 34th National Pesticide Forum in Portland, Maine. Lee shared the spotlight at the conference with a long list of pesticide experts:
Author Kristin Ohlson, whose recent book "The Soil Will Save Us" describes a pathway to a cooler planet through healthier soils;
Aaron Blair, the epidemiologist who headed up the recent international evaluation of Roundup and cancer;
Jonathan Lundgren, a USDA scientist who blew the whistle about pesticides, bees, and Monarch butterflies;
George Leventhal, Montgomery County, Maryland, councilmember and author of a bill to eliminate cosmetic pesticide use from the county; and
Long time organic farmers JIm Gerritson, Will Allen, and Kate Duesterberg.
I also co-led a session on "Pesticides 101." Pesticides are toxic chemicals that are designed to kill or damage living things and are marketed by mega-corporations. Almost by definition discussions of pesticides are filled with darkness. But starting with Carson and ending with people who are growing great sustainable food, this conference was full of light and optimism.
If you've never seen A Sense of Wonder, you can purchase a DVD, filmed in the Maine location where Carson spent her beloved summers, here.
REAL LIFE. REAL NEWS. REAL VOICES.
Help us tell more of the stories that matter from voices that too often remain unheard.