"Success is walking from failure to failure with no loss of enthusiasm." - Winston Churchill
A crucial element to being a successful entrepreneur is being comfortable with failure.
So how do you set yourself up to effectively handle failure and overcome obstacles?
Today, I interview Sami Inkinen, Co-Founder of Trulia, a 1000+ employee online real estate marketplace, where he head-on addresses how to handle failure.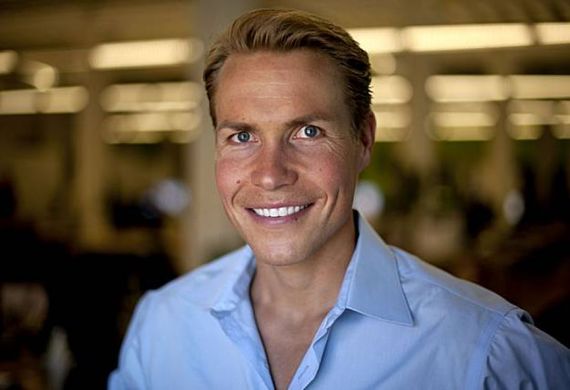 (Photo credit via Chad Ziemendorf, The Chronicle)
Sami's successes in the entrepreneurial landscape enable him to invest, mentor, and advise early stage companies directly and via prominent startup accelerators such as Rock Health, Blueprint Health, 500 Startups, and The Founder Institute. He has been an outstanding role model and Coach to 2013 Global Good Fund Fellow, Gene Gurkoff, Co-Founder and CEO of Charity Miles.
In our interview, Sami shares how he embraces failure with enthusiasm and how getting uncomfortable is key to his success. I trust you'll find his story inspiring and valuable to your journey as an entrepreneur.
On your blog, you mention that you are an "incurable data geek and serial entrepreneur." What besides data and entrepreneurship make you excited to get out of bed each morning?
I'm truthfully just excited to wake up every morning. Living life in the moment is a privilege. Professionally, I'm driven by advancing human health and performance. I also think everyone, especially entrepreneurs obsessed about their companies, should find outlets and hobbies outside work to keep happy and refresh our minds. My my non-work outlets include endurance sports, particularly triathlons.
I'm exhausted just thinking about how you and your wife, Meredith, recently completed the Fat Chance Row, a 2,750 mile row from California to Hawaii! It wasn't enough to row all that way - you did it to raise awareness about the dangers of sugar. Why was this row important for you both to complete and what motivated you to raise awareness about the dangers of sugar during this race?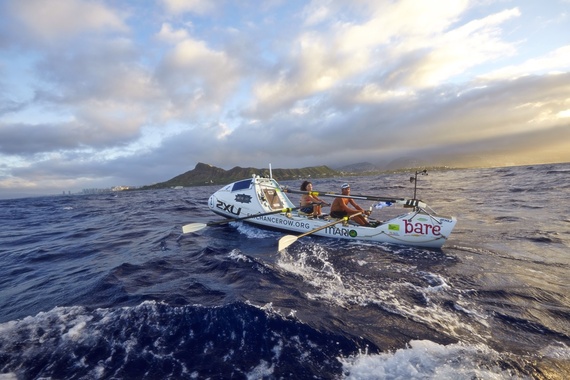 I have a very personal connection to this cause. I'm frustrated that policymakers (with special interests) and CEOs of food companies advise people to eat less and exercise more as a means of achieving optimal health (and to combat obesity) while simultaneously promoting food products that make people sick, no matter how much you exercise.
When I heard this advice, I was exercising a lot (training for triathlons at a world-class level, etc.) and thought that I was taking good care of myself. However, I soon discovered that I was pre-diabetic. This was a wakeup call: if I was getting sick with all my exercise and "healthy low fat diet," there was more to the equation that I needed to understand.
I learned that the problem around diabetes and most of the obesity epidemic is really about people's exposure to sugar and processed carbohydrates. I wanted to bring awareness to this reality as compared to what the public hears through the media.
I understand you recently attended a meditation retreat in Thailand. How has meditation been beneficial to your work as an entrepreneur and growth as a person?

Most people live their life as primal animals vs. intelligent human beings. Many people think that mediation is weird, new-agey, and that it doesn't have a practical use. The reality is, meditation is simply the practice and training of our most important muscle in the body - the brain. Meditation allows me to focus and be able to solve problems better. It makes me smarter and a better decision maker. With meditation, you can rewire your brain to serve yourself better, more of the intellectual human, less of the primal animal behavior.
Between selling your company, Trulia, Inc., participating in the Fat Chance Row, and participating in a Thai meditation retreat, you seem to gravitate to situations that test your vulnerability. Why do you keep putting yourself in vulnerable positions and how do these experiences help you grow as a leader?
The moments when I am uncomfortable mentally or physically are the moments when I am growing and learning most. The moments when I am growing and learning are the most fulfilling long term. This is the full human experience. I'm always striving to learn new things, as I feel most fulfilled in these situations.
From the outside looking in, it seems you've had smooth sailing (or smooth rowing, in your case). It'd be great to learn about the bumps along the way - What was your biggest failure as an entrepreneur and how did you evolve from the experience?
Many entrepreneurs get painted as having always been successful. But the reality is that every day, every week, and every month is a series of struggles. There is a massive number of obstacles to overcome as an entrepreneur. But these obstacles are the fun part - or if it isn't, you should be doing something else. Success in itself is very quick and fleeting. You spend 99.99% of the time in the journey. The journey of overcoming obstacles and learning something in the process is more satisfying to me. My first company was a big failure, as we raised $1MM Euros and we weren't able to return much to our investors. But I learned from this and grew from there.
Who is your role model and why?
I have many role models in my life.
My grandmother is one. Her advice, which continues to resonate with me, was, "You build your reputation over years and you can lose it in a moment. Your most important asset to protect is your reputation."
My second role model is Teddy Roosevelt. He had strong conviction in what he wanted in life and he didn't care about what others thought of him. He took risks and tried many new things - he was a president, soldier, policeman, etc.
The Global Good Fund supports the leadership development of young social entrepreneurs. What is your advice for young emerging entrepreneurs?
As a founder, the number one reason a startup company fails is that an entrepreneur stops trying. My advice is to not give up. You won't fail if you refuse to stop trying.
You have grown Trulia into a 1000+ employee company. What personal and professional qualities do you look for when you hire your team?
Integrity comes first. But beyond that, the two crucial qualities I look for are passion and motivation. These two things go way beyond any professional experience and proficiency. There's a lot of focus on intellect especially in the Silicon Valley. Of course I look for intelligent people, but personal drive and passion for the cause will always trump pure intellectual horsepower when building a high growth company.
What is next on your bucket list?
I would like to bring the sugar awareness cause to other countries across the globe. We will start in the U.S. and then grow from there. And definitely more MacBook Air than rowing this year.
REAL LIFE. REAL NEWS. REAL VOICES.
Help us tell more of the stories that matter from voices that too often remain unheard.