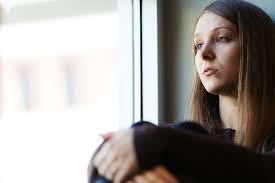 By: Ashley Tate Cooper, Esq.
At Weinberg & Cooper, LLC, we represent all different types of clientele at all different stages of their divorce litigation. Some clients are fearful of the process. Some clients are empowered by the process. Some are confused by the process. Some are enlightened by the process. But one unifying question that often presents itself with the majority of our (employed) divorcing clients is: how will this divorce affect my job status? Here in Hackensack, New Jersey, we are all too familiar with the lackluster job market and litigants often are frightful of the prospects of becoming unemployed, especially if their own familial situation is in a state of flux or upheaval. Not knowing your future financial circumstances if you should commence a divorce litigation is scary enough, let alone losing your job on top of that situation.
Sometimes litigants weigh the pros and cons of pursuing a divorce if they believe their job status will be affected or impacted in any fashion. We have heard one too many times of how a divorce trial can take several days, if not weeks or months, and the time away from their own jobs can cause understandable worry and concern. However, in the context of discrimination, New Jersey has recently ruled that the 1945 Law Against Discrimination does apply to employees getting divorced or are divorced. If you are getting divorced in New Jersey, this cannot be the sole basis to fire you so long as your marital dispute has not become so contentious that it interferes with his or her ability to carry out their work.
Recently, in June 2016, the New Jersey Supreme Court rendered a ruling in the matter of Robert Smith v. Millville Rescue Squad, 225 N.J. 373 (2016). The Supreme Court reviewed a challenge against the New Jersey Law Against Discrimination ("LAD") whereby Mr. Smith alleged that this employer terminated him based upon his separation and impending divorce from his co-employee wife, after he began an extra-marital affair with a colleague. Judge Cuff, writing for a unanimous Court, opined, "LAD also protects all employees who have declared that they will marry, have separated from a spouse, have initiated divorce proceedings, or have obtained a divorce from discrimination in the workplace." Id. Judge Cuff continued, "The LAD prohibits an employer from imposing conditions of employment that have no relationship to the tasks assigned to and expected of an employee. It also prohibits an employer from resorting to stereotypes to discipline, block from advancement, or terminate an employee due to a life decision, such as deciding to marry or divorce. The LAD does not bar an employer from making a legitimate business decision to discipline or terminate an employee whose personal life decisions, such as a marital separation or divorce, have disrupted the workplace or hindered the ability of the employee or others to do their job. However, an employer may not assume, based on invidious stereotypes, that an employee will be disruptive or ineffective simply because of life decisions such as a marriage or divorce." Id.
The import of the Smith decision is quite clear: "the LAD prohibits an employer from discriminating against a prospective employee or current employee because they are single, married, or transitioning from one state to another." Id. at 385.
Gregg Salka, Esq., Founding Partner of Salka Law LLC, a Labor & Employment Law Firm in Hackensack, New Jersey, cautions that while familial status is a protected category, it does not provide for absolute protection: "New Jersey still fully recognizes employment at-will, meaning employees can be terminated for any reason or no reason at all, so long as the termination is not for an illegal reason … However, relying on 'familial status' can be a risky proposition, especially if an employee's performance is not up to par."
In sum, getting divorced can be a stressful and difficult time in a person's life. The State of New Jersey has now taken steps to ensure that those New Jersey employees who are in the process of getting divorced or will be divorced will be protected in this context so long as they are able to continue doing their job.
For more information on your divorce rights in New Jersey, contact Ashley Tate Cooper, Esq. at www.weinbergcooper.com. For more information on New Jersey workplace rights, visit Salka Law LLC at www.salkalaw.com.
Related
Popular in the Community