Getting dressed up and ready to go out on the town can get a bit overwhelming at times. What should you wear? Do you have the right shoes? Should your hair be curly or straight? Ugh.
But it doesn't have to be a struggle. Rather, we like to think of that it as the party before the party.
By throwing on tunes that get you pumped about the festivities to come, it not only makes the process a ton of fun but it can also give you the confidence you need to step out feeling as good as you look and looking as good as you feel.
We've built a bangin' playlist to get the party started. And tell us what your favorite confidence-boosting song is in the comments section below.
Girl on Fire -- Alicia Keys
Schoolin' Life -- Beyoncé
I'm In Control -- AlunaGeorge
Phresh Out The Runway -- Rihanna
Show You The Money -- Wizkid
Let's Hear It For The Boy -- Deniece Willams
Jump (For My Love) -- The Pointer Sisters
Let Me Blow Ya Mind -- Eve feat. Gwen Stefanie
Diamonds On The Soles -- Paul Simon
Esa Nena Nunca Regreso -- Davila 666
Heart Of Glass -- Blondie
Fashion Killa -- ASAP Rocky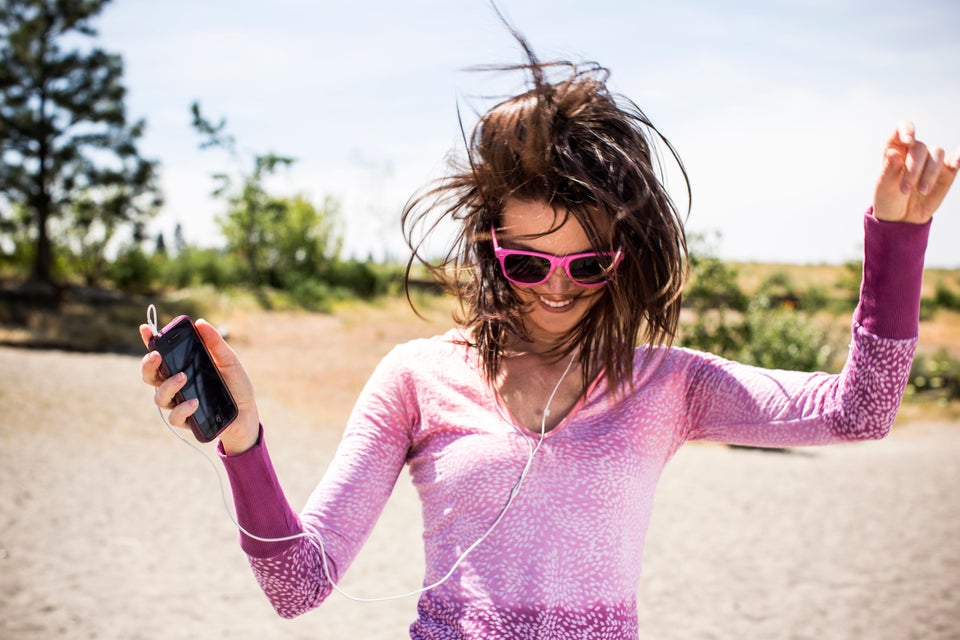 Health Benefits Of Dancing
Are you ready to start taking better care of yourself? Sign up for our newsletter and join our Look Good, Feel Good challenge to supercharge your beauty and grooming routine and develop healthy habits. We'll deliver tips, challenges and advice to your inbox every day.
Use our challenge calendar below to stay on track -- it can even sync to your own schedule and send reminders to your phone: