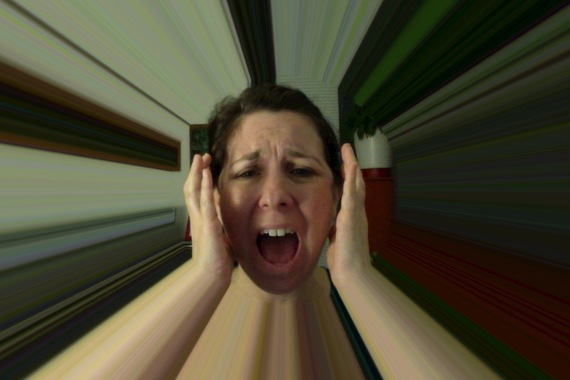 In the spirit of laughing at the outrageous, and misery likes company, I thought I'd share the three most common stories of how people get fired in this day of Fear Based Management and one totally new approach that will make you fall off your chair.
These are summaries of stories told to me by the people who were fired. The bottom line is this - I know these people and they are absolutely happy in their current jobs!
1. After 12 years of dedicated and successful service, she was asked to come to the meeting room on the 4th floor. She left her desk on the 7th floor, walked in and was told she was longer employed. She was not allowed to go to her floor to say goodbye to her colleagues, email the vendors she had long standing relationships with or collect her personal items. While she was being released, her email and phone were swiped clean and disconnected. Someone else brought her pocket book and coat to the meeting room and she left straight from there. Someone packed up her belongings and mailed them to her.
2. It was a conveyor belt of people going in and out of the corner office. They walked in employed and walked out unemployed. It was about head count. Reducing headcount made Wall Street happy. For a short time, at least. Apparently, those with shares were thrilled and made a lot of money that month. There were 3 more rounds of layoffs within the year, all to make the Street happy. The company is still struggling. (Said with a bit of Schadenfreude!)
3. "We're right-sizing." This phrase is incredibly insulting. It left her feeling that she was the "wrong size." The fact is, she was smart, experienced, and expensive. But you get what you pay for so they replaced her with someone at half the price and are getting half the experience.
This is my all time favorite; I'd never heard of it before:
4. He had been working there for 6 years. He did a fine job and got good reviews year after year. One day he was called in to a meeting where he was told that they were eliminating all VP positions. He said, "Have I just been promoted to VP?" They said, "Yes" and fired him.
Again, these people are HAPPY in their current jobs and can look back and laugh at the outrageousness of it all.
Calling all HuffPost superfans!
Sign up for membership to become a founding member and help shape HuffPost's next chapter