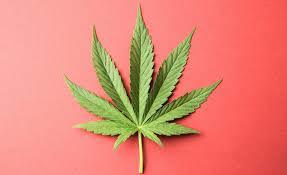 Marijuana is now legal in 26 states, and the drug is getting great PR. The visual of the high school stoner with red eyes and munchies is no longer the face of pot. It's becoming as acceptable as alcohol, across age groups and social classes for medicinal and recreational use. This post prohibition-like era is creating an opportunity for investors to profit in the early stages.
Moreover, an influential cadre within the United States Congress is attempting to loosen the grip on criminal marijuana laws. In February, several members of congress launched the Congressional Cannabis Caucus, a bipartisan group dedicated to promoting and protecting the legal cannabis industry. Congressman Jared Polis (D – Colorado) introduced a bill titled the Regulate Marijuana Like Alcohol Act, which is more-or-less what it sounds like. The bill also contains plans for a cannabis tax, and to allow research without restriction. In a statement on the matter, Polis explained the benefits of legalizing Marijuana at the federal level;
"Colorado has proven that allowing responsible adults to legally purchase marijuana gives money to classrooms, not cartels; creates jobs, not addicts; and boosts our economy, not our prison population,"
From an investment standpoint, there is a lot to be gained here. You have a drug that is relatively inexpensive to grow, is not physically addictive, and has no risk of overdose. Arcview research estimates that legal marijuana sales in the US should reach $22 Billion by 2021, with an estimated growth of 27% annually.
The current state of Marijuana in the US is tricky. While the drug is legal in some 26 states at the state level, it is federally considered a Schedule 1 substance. You cannot cross state lines, and it is difficult for a distributor to open a bank account or rent retail space. A company that sells pot, whether it be medicinal or recreational, cannot go public on any of the US exchanges. So how can an investor get in on the green rush?
One way is to buy foreign securities. Though US based Marijuana distributors are not able to go public on US markets, they are able to sell their companies to companies where the drug is federally legal.
Another option is to buy companies that provide research or insurance in the Cannabis space. For example OWC Pharmaceutical Research Company (OTCMKTS:OWCP) does research on medicinal marijuana.
If you don't want to be burdened with the risk of federal government interference, Cannabidiol, best known as CBD, is the non-intoxicating compound of the Marijuana plant. CBD can be consumed, or used as a cream, and has been found to have numerous benefits, including anti-ageing properties, preventing the growth of bacteria, slowing inflammation, reducing blood sugar levels, controlling seizures, and reducing risks of nerve damage. Because CBD is federally legal, there are no research restrictions, and it doesn't have the same banking or shipment issues that are typically associated with the federally illegal THC products. There are a number of public companies in this space available for investment.
There is money to be made in the marijuana industry, but individuals need to be very careful when considering these investments. Other than comparing it to alcohol prohibition, there is no real model to follow, or past performance to analyze. There is no one we can turn to that has been in the industry for decades and can pass their experience and knowledge onto us.
Most of the public companies are highly volatile. Though the administration has made it clear that they intend to leave marijuana regulation in the hands of the states, the government could meddle in the marijuana business if they were inclined to. Additionally, the tax burden is a significant one. Legal marijuana businesses have to pay the standard federal and state taxes, as well as a 15% excise tax.
Opportunities are vast in legal marijuana investment. There is large upside potential, but a large amount of risk.
This article is provided for informational and educational purposes only. The information contained herein should not be construed as personalized investment, tax, legal, or accounting advice. Before making decisions with legal, tax, or accounting ramifications, you should consult appropriate professionals for advice that is specific to your situation. Past performance is no guarantee of future results. There is no guarantee that the views and opinions expressed in this article will come to pass. Investing in the stock market involves gains and losses and may not be suitable for all investors. Information contained herein is subject to change without notice and should not be considered as a solicitation to buy or sell any security. Additionally, this article contains certain forward-looking statements which point to future possibilities. Due to known and unknown risks, other uncertainties and other factors, actual results may differ materially from the results portrayed in such forward-looking statements.
Articles that were prepared by independent third parties contain general information that is not suitable for everyone. We make no representations as to the accuracy, timeliness, suitability, completeness, or relevance of any information prepared by any unaffiliated third party, whether linked to this article or incorporated herein, and take no responsibility therefore. All such information is provided solely for convenience purposes only and all users thereof should be guided accordingly.
Popular in the Community