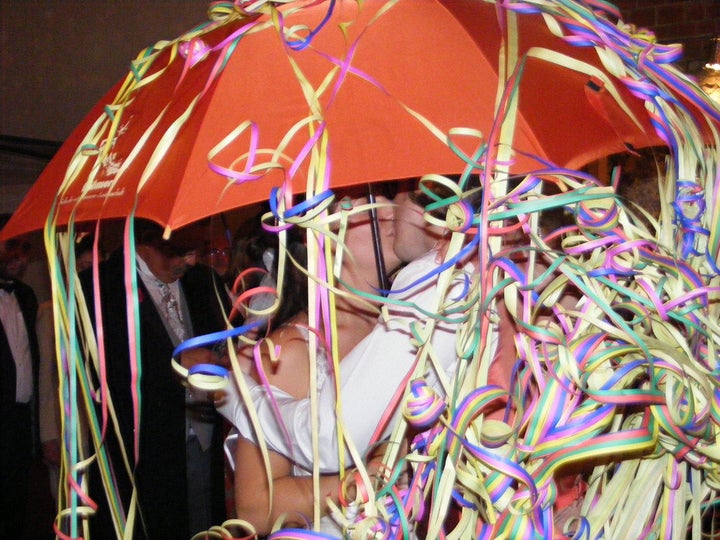 Some couples are content to tie the knot at the courthouse down the road. But for those who are more adventurous, a destination wedding -- and an international marriage -- are a must. The Huffington Post's guide to international marriages will tell you everything you need to know to get legally married in Germany. Read on to ensure all of your paperwork is in order before booking your ticket. --Marnie Kunz
Residency Requirement And Waiting Period
There are no residency requirements to wed in Germany. German localities have different requirements regarding waiting periods, with some including up to
once all documents have been filed. Applicants should make an appointment with the local registrar's office -- or Standesamt -- to find out specific regulations regarding waiting periods. American applicants should contact a
.
Intent To Marry
Marriage applicants in Germany need to file a notice of intended marriage with the local registrar's office. Applicants should call to make an appointment. If both applicants can't attend the appointment, the absent partner
to act on his or her behalf. Specific time frames and proceedings for intents to marry vary by Standesamt. Applicants should call to find out what documents to bring to the appointment.
The Ceremony
Marriages must be performed at a Standesamt in Germany. Spouses can hold a religious ceremony later in a church. Wedding officiants are registrars of vital statistics, or Standesbeamters. U.S. consular offices are not authorized to officiate ceremonies. If both partners do not speak German, a translator will be needed for the ceremony.
The Marriage Certificate
After all of the paperwork is completed and the marriage ceremony is held at a Standesamt, a marriage certificate is issued. The U.S. recognizes German marriages, so no more requirements need to be met.
Legal Documentation
American marriage applicants will need to provide a valid photo ID, birth certificate, an
(an agreement stating that documents from either Germany or the U.S. are valid in both countries) and a Certificate of Free Status. The Certificate of Free Status guarantees that each partner is free to marry and not obligated to any past marriages. To obtain a Certificate of Free Status, Americans can go to the
or any
except Munich. Applicants who have been previously married will need to provide a divorce decree, certificate of death or annulment decree. Germany requires that all identification documents be issued in the past six months. Applicants can obtain new issues of
. such as birth certificates.
Same-Sex Marriage
Same-sex marriage is legal in Germany, and has been since
. The 2001 gay marriage law granted same-sex couples most of the same rights as opposite-sex couples, but withheld some benefits such as adoption rights. In
, the federal Constitutional Court of Germany ruled to grant same-sex couples all of the same marriage benefits as heterosexual couples.
Additional Information
Individual requirements for marriage vary by locality, so applicants should check with the office where they will be wed for the most accurate fees and details.