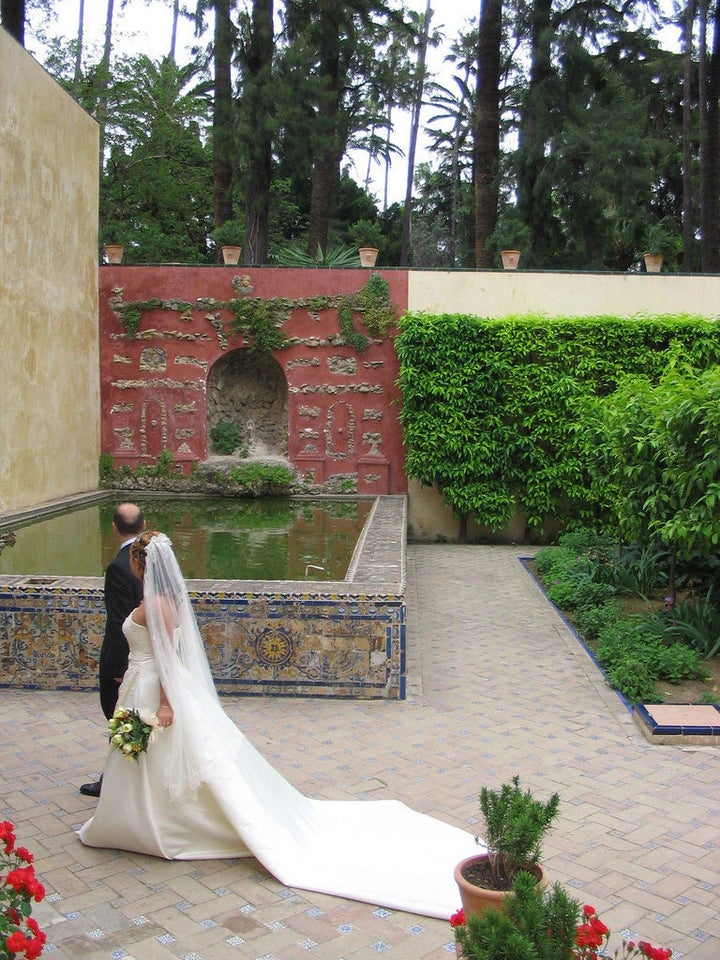 Some couples are content to tie the knot at the courthouse down the road. But for those who are more adventurous, a destination wedding -- and an international marriage -- are a must. The Huffington Post's guide to international marriages will tell you everything you need to know to get legally married in Spain. Read on to ensure all of your paperwork is in order before booking your ticket. --Susan Ory Powers
Residency Requirement And Waiting Period
There is no residency requirement for marriage in Spain, but civil registry officials may take up to 45 days to green light an application for marriage. The U.S. Department of State indicates that it's not clear whether non-Spanish residents may marry in Spain, but Article 50 in the
explains that if both parties are foreigners, then the marriage may be held in accordance with Spanish form. It is dependent upon the Spanish communities to determine the law. The waiting period varies.
Intent To Marry
Intents to marry in Spain are required and take the form of "posting of banns" for a civil ceremony, explains the
. Banns, or intent to marry, may also be required by a religious organization before a ceremony can take place. Most religious ceremonies in Spain are Catholic; couples should check with any authorized clergy for exact requirements.
The Ceremony
Ceremonies may be either civil or religious and include rites for many religions. Because of the inconsistencies in local requirements for ceremonies -- both civil and religious -- couples should investigate customs and requirements in the locality where they plan to have the ceremony.
The Marriage Certificate
The
is called a
Libro de Familia
and may be obtained after the ceremony from the civil registry, or
registro civil
, where legal requirements mandate the couple return to register the wedding.
Legal Documentation
provides a list of all required documentation. Required documentation includes the following: an application form from the civil registry or district court, proofs of freedom to marry (statements that both parties are free to marry that have been signed before the American Consul), certificates of residence (which, for Americans, may take the form of affidavits from the American Consul), posting of banns or a statement from the American Consulate that this is not required for the U.S., Certificates of Consular Inscription from the American Embassy indicating that either or both of the parties are U.S. citizens, and legal proof that previous marriages have been terminated. Proof of previous marriage terminations "must be original, bear the Apostille of the Hague, translated into Spanish and the translation authenticated." Catholic ceremonies may also require very specific, official documents.
Same-Sex Marriage
Same-sex marriage is legal in Spain and includes the same rights and privileges as male-female unions. As reported by Renwick McLean for
in 2005, "The Spanish Parliament gave final approval today to a bill legalizing same-sex marriage, making Spain only the second nation to eliminate all legal distinctions between same-sex and heterosexual unions, according to supporters of the bill." However, all is not secure.
reveals that the landslide victory of conservative Mariano Rajoy to Spanish prime minister "could pose a serious threat to the nation's same-sex marriage legislation."
Additional Information
In Spain, parental consent is necessary for marriage for those younger than 18. Also, according to the
, "Under U.S. law, only state-designated officials can perform marriages: Diplomatic and consular officers are federal officials."
Related