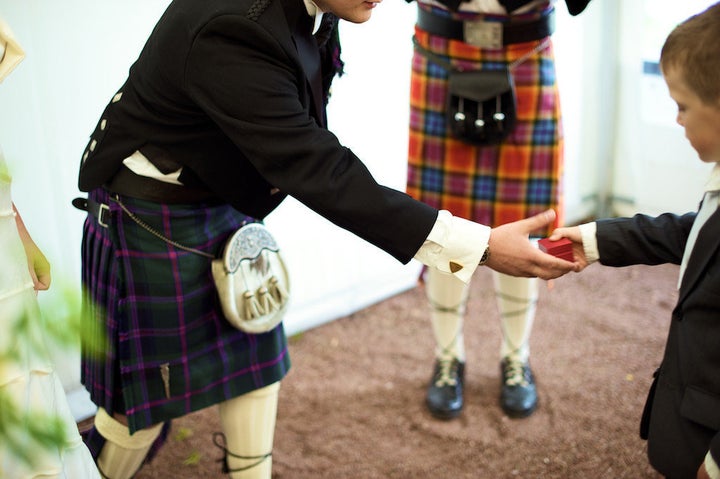 Some couples are content to tie the knot at the courthouse down the road. But for those who are more adventurous, a destination wedding -- and an international marriage -- are a must. The Huffington Post's guide to international marriages will tell you everything you need to know to get legally married in Sweden. Read on to ensure all of your paperwork is in order before booking your ticket. --Susan Ory Powers
Residency Requirement And Waiting Period
Marrying in Sweden requires no residence, but arranging and getting approval for marriage in Sweden may take time. Some marriage licensing criteria may slow the process.
Intent To Marry
According to the
in Stockholm, "Publication of Banns of Marriage is voluntary." Reading the banns must occur on three successive Sundays. Marriage through the Church of Sweden is only possible if at least one party is a member. Other religions may carry different requirements for intent to marry, and these requirements should be addressed with the appropriate clergy.
The Ceremony
Both civil and religious ceremonies are permitted in Sweden. While the Lutheran Church of Sweden has the largest membership, Sweden
for weddings. Anyone considering marriage in a religious venue should investigate options long before the wedding date. About 40 different religious organizations have been granted authorization to perform wedding rites. For civil ceremonies, local county administrative boards authorize civil officiants. The
provides a list of officiants.
The Marriage Certificate
After the wedding, the document from the ceremony must be handed over to the Swedish tax authorities so the bride and groom may get an authorized registration of the marriage. That means that the couple returns to the agency that originally issued the marriage license with evidence that a union has taken place.
Legal Documentation
To receive a marriage license, couples must submit legal documentation to the Swedish Tax Authorities (Skatteverket). Swedish laws require documents that state the marital status of the prospective bride and groom. As explained through the
in Stockholm, "Since there is no national registry in the U.S., no equivalent national document can be obtained from the U.S." Some states or counties in America may accommodate issuing such a document or at least provide a "Record of No Record." Swedish authorities understand this dilemma and some will waive this requirement. Other necessary documentation includes divorce decrees or death certificates proving the termination of previous marriages, a consent affidavit from parents or guardians for a bride or groom younger than 18, a picture ID such as a passport and evidence of permission to marry for U.S. military. Couples should call the tax authorities in Sweden in advance to check on other requirements.
Same-Sex Marriage
Same-sex marriages have been legal in Sweden since 2009. As early as 2003, the Cohabitees Act allowed registered partners the benefits of legal union, but when The Marriage Code was broadened to include same-sex couples, the Cohabitees Act was repealed. The Church of Sweden followed suite and initiated gay weddings, according to a report by
in October 2009.
Additional Information
The
provides information on marrying in Sweden, and further details are available through the Swedish government pamphlet "
."
Related