The word "cripple" makes me cringe. It's uncomfortable. So when Andrew Gurza, a disability consultant and podcaster from Toronto, suggested "Getting Naked With A Gay Cripple" as a title for our upcoming video... I was horrified.
Andrew delighted in my horror, and explained how he's reclaimed the word - and how he uses it as a shield of sorts. Moreover, the discomfort that non-disabled people feel around the word is a great conversation starter.
As it turns out, most of us have a difficult time talking about disability. The topic, in a lot of ways, is still very taboo and disabled people are largely under-represented in the images we consume. We're not forced to understand disability in a deeper way, and so most of us... don't.
Similarly, talking about sex isn't easy. So when you add sex into the equation of disability, it's a real double-whammy for most people. Which is exactly why I made this video. And thus, sans clothing, we started our juicy conversation about the intersections of disability, body image, queerness and fucking.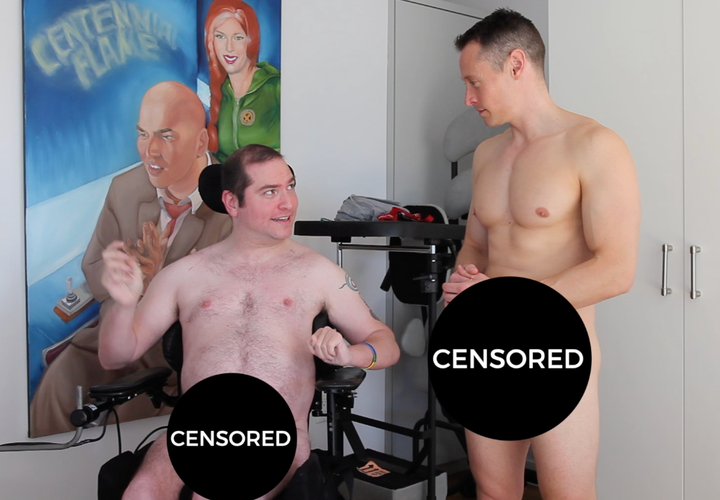 REAL LIFE. REAL NEWS. REAL VOICES.
Help us tell more of the stories that matter from voices that too often remain unheard.