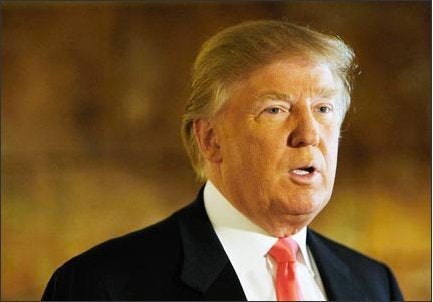 Reality shows have become a mainstay on TV. Sure, they still feature the occasional insect-eating and usual reality nonsense, but a flip through the channels these days reveals a surprising number of shows that feature small businesses -- providing them 15 minutes of fame and and a valuable marketing platform. Take the proprietors of the Gold & Star Pawn Shop, who star in The History Channel's "Pawn Stars." Or Matt Paxton, owner of Clutter Cleaner, who is routinely featured on A&E's "Hoarders." And if you're a fan of The Food Network, maybe you like watching "Private Chefs of Beverly Hills," which follows six on-call chefs who work for the private chef-placement agency, Big City Chefs.
How did they land spots in primetime? And more importantly, how can you get in on the action? Becoming a reality TV star involves a lot of networking and, well, sheer luck. After all, anyone can write a marketing plan, but the reality (pun intended) is that not everyone will get to appear on a TV series. But you can also make your own luck, of course. Think you (and your business) have what it takes to become the next breakout star? Here are five things you need to know.
1. You don't need an agent. Reality shows are looking for real people -- larger-than-life real people, yes, but authentic ones. And most "real" people don't have agents. So if you don't have formal representation, don't sweat it, says Tyler Barnett, owner of a Beverly Hills, Calif.-based Tyler Barnett Public Relations. Barnett has managed to get himself and his business on two reality television shows so far -- "The Millionaire Matchmaker" on Bravo and "Party Monsters Cabo" on E! Surprisingly, Barnett says, "Reality shows are often cast through social networking sites like Facebook and Craigslist."
In other words, as with everything in business, you need to network. Robert Galinsky suggests you check out the website RealityWanted.com. Galinsky, founder of New York Reality TV School (which he claims is "the world's only reality TV school"), says RealityWanted.com has "a growing reputation as the first stop for casting directors and casting producers when seeking reality talent. Once you make it with the casting director, it's all about if you fit into the puzzle they are assembling."
2. You need footage. If you want to get cast, you need to show who you are. Barnett says this is called a sizzle reel. "You need two to three minutes of video and audio, showing exactly what your story is about. So for me, it might be footage of me walking into my PR firm, and then taking a meeting and then driving up and down throughout Beverly Hills on some nice street." And you need to consider the honest truth. Your business may not lend itself well to a reality TV series. If most of your day is comprised of you sitting at your computer, where the only visually interesting thing is you eating a bologna sandwich at lunch or dropping a box of Post-It notes on the floor -- well, you're going to have a problem. Ultimately, it's about the characters, according to Barnett. "The entrepreneur has to have a great personality," he says. "You know how some people are said to have camera presence? Well, that's what they mean. So much of it all comes down to energy. Some people get in front of the camera and freeze up, and others will have this whole new personality."
3. Be authentic. "The biggest mistake people make is they think they should be something that they are not," says Galinksy, whose clients include Jorge Bendersky, a celebrity dog groomer who has been featured in the Animal Planet's "The Groomer Has It." "People think they should be what the audiences want to see, and that's the mistake -- not being honest and authentic. Reality TV makes stars out of nobodies, because those star nobodies were themselves on camera and audiences responded to that. American TV audiences have doctorates in television viewing with decades of eyeballs glued to the screen, and those doctors of viewing can spot a fake or a phony pretty easily."
4. Do your homework. If you're excited about the prospects of getting your business exposure on TV, keep in mind that you or your business could be on a reality TV show without being the star of it. For instance, Frank Graff, an account executive at 919 Marketing, was able to get his client's product on NBC's "The Biggest Loser." "I gathered about 100 e-mail addresses of people at NBC and sent them a pitch," Graff says. "One person replied and gave me the name of a producer at Reveille, the company which produces the show. Multiple e-mails and phone calls later, we arranged a meeting in Los Angeles." "The Biggest Loser" featured Graff's client's product, Know Your Number, on an episode in January and is expected to appear again in September.
Rodger Roeser, CEO of The Eisen Agency, a Cincinnati-based PR firm, reports similar strategies. He has managed to get one of his bigger clients, Roto-Rooter, featured on a number of reality series. Roto-Rooter's CEO, Rick Arquilla, was featured on the hit CBS series "Undercover Boss," and he has frequently landed Roto-Rooter bit parts in series like "Ghost Hunters" on SyFy and Fox's now-defunct "The Simple Life" with Paris Hilton. And theoretically, anyone can do what Roeser says he does: Scour the Internet for names of production companies that make reality TV shows and look for phone numbers and contact information, then compile everything onto a spreadsheet and decide which shows seem like a good match for your business.
5. Be upfront. If you do reach a producer, whether via e-mail or phone, "Be honest," Roeser advises. "Get to the point. What most people hate when they get a phone call from a stranger is when that person dances around why they've called. I wish there was something more mystical to this, but the God's honest truth is that you should call the show's producer and say something like, 'Hi, my name is Bob Jones, I make cupcakes. They're really good. And we thought it would be interesting for us to bring cupcakes to your crew the next time you're in the city doing a remodeling project.' See what they say."
It all comes down to the old chestnut, Roeser says. "The harder I work, the luckier I get -- there is no substitute for that."
The original version of this article appeared on AOL Small Business on 9/9/10.
Calling all HuffPost superfans!
Sign up for membership to become a founding member and help shape HuffPost's next chapter