It is the letter that military families know in advance is coming, but dread getting -- the orders from headquarters informing a servicemember that it is time to pack up and move to the next installation.
Given the average time on base for a military family averages somewhere between 18 and 24 months, most families come to rely on checklists and routines to get them through the moving process. These tools help them navigate through the chaos that inevitably comes when they prepare to move to their next adventure, courtesy of Uncle Sam.
For example, whenever the Ham family moved, the first thing my husband and I did when we arrived in our new house was set up the stereo. Next came our kids' rooms. We also put our tchotchkes in the same place. As a result, our home looked the same whether we were living in California or Germany.
While many of us have similar checklists and routines for moving our households, not all of us have a guide for choosing the school that's right for our children or getting them prepared for that new school in a new state (or country).
With the advent of the Interstate Compact on Educational Opportunity for Military Children and more recently, the Military Student Identifier, things have changed in the last few years in regard to what needs to be done to prepare to move your child from one school to another. These two initiatives are designed to make life for military-connected students easier.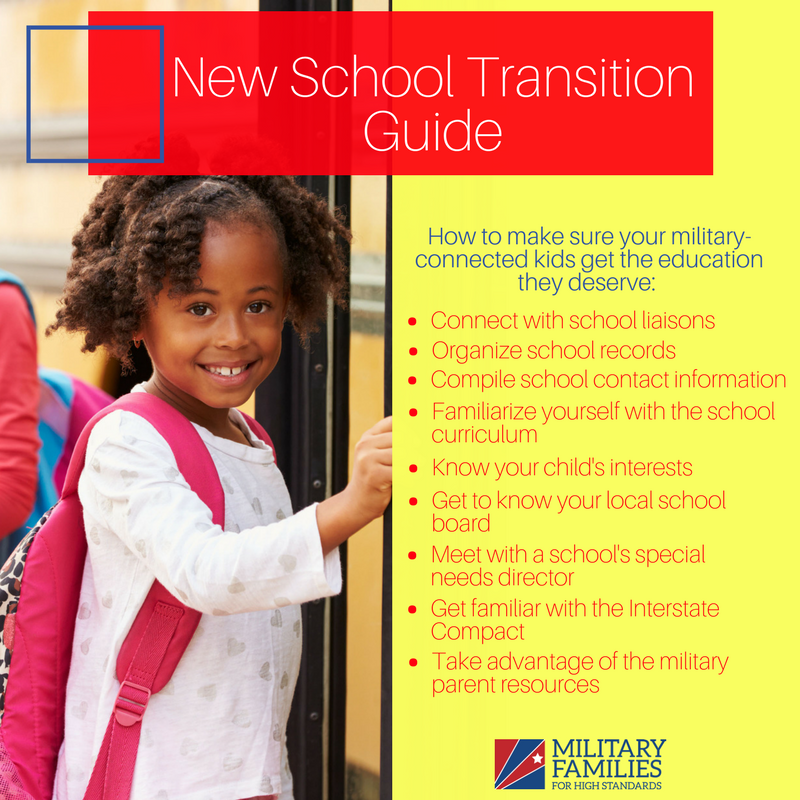 The guide contains several time-tested chestnuts, such as connecting with school liaisons and collecting school records. It also includes some newer must-dos, including informing your school of your child's military-connected status and familiarizing yourself with the work of the Interstate Compact and how it can help you solve issues that may arise over placement, eligibility and graduation.
If you are part of a military family, I hope you find our Guide to School Transitions a useful tool as you navigate the shoals of new school system. And if you are not, I trust that the guide will provide another dimension to the sacrifice and commitment military families make so that servicemembers might safeguard the nation.
Christi Ham is chairwoman of Military Families for High Standards.
REAL LIFE. REAL NEWS. REAL VOICES.
Help us tell more of the stories that matter from voices that too often remain unheard.
This post was published on the now-closed HuffPost Contributor platform. Contributors control their own work and posted freely to our site. If you need to flag this entry as abusive,
send us an email
.