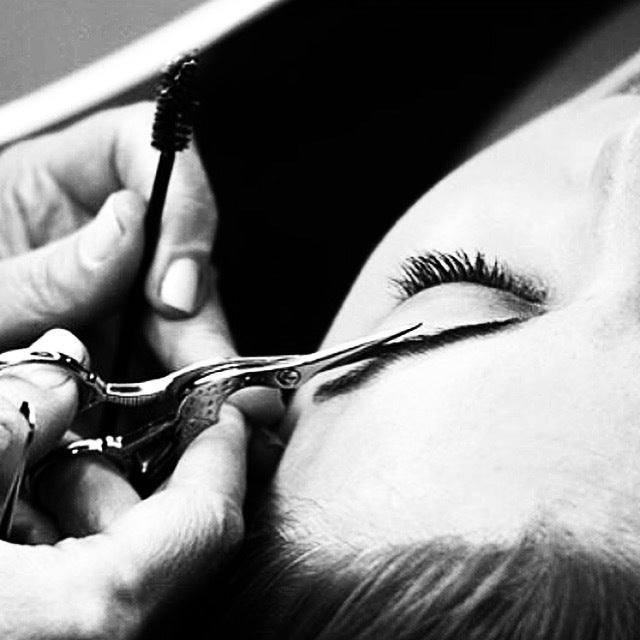 Having turned 40 this past summer, I've noticed that my eyelashes are becoming a bit sparse. To that end, I have been on the hunt for a product that would not only spur hair growth, but also condition my lashes.
There are prescription eyelash serums available like Latisse. Though they work for some, many are hesitant to go this route due to the numerous side effects that can arise including eye infections, allergic reactions or even the changing of one's eye color. For brows, semi-permanent tattooing is available. This is a great solution if you can find an experienced practitioner, but they are difficult to come by and can be prohibitively expensive.
Lash extensions are also an option but can be a struggle to maintain and care for. I decided early on that they are just not practical for me - they seem like way too much work. I tried a reputable, over-the-counter lash serum only to have an allergic reaction. I have extremely sensitive skin to begin with, let alone the skin around my eye area.
Jessica Johnson is the founder of — you guessed it — Jessica Johnson Classic Beauty and is known on the East and West Coasts as the woman to see for sensational brows. With over 25 years experience in brow shaping, makeup and aesthetics, she is an industry expert and innovator boasting a celebrity clientele (no surprise there). She has her own studio in Portland, Maine and is the guest Brow Expert at the Yves Durif Salon at The Carlyle Hotel in New York City. Her Brow & Lash Serum launched in Spring of 2016 and has quickly gained recognition and endorsements by top physicians and prestigious salons and spas countrywide.
I sat down with Jessica to learn more about the story behind the brand.
Many years ago Jessica came across a small book on personal style called Simple Isn't Easy by Amy Fine Collins. The book's message was women don't need more clothing, just the right clothing.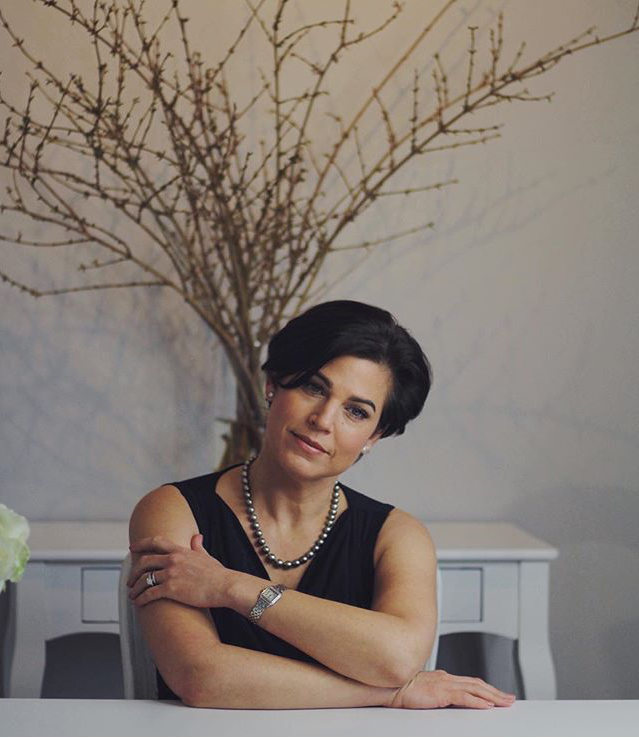 "There are staples every woman should own, and from this she can build a style that is unique and timeless. The same is true for beauty. Women are buying more services and products than ever, but are frustrated with the results. Why? Because they've lost sight of the key staples every woman needs to celebrate her individual beauty. In 25 years of practice working with thousands of women, I realized that the two critical elements to looking great are beautiful brows and healthy skin. You can have perfect skin and gorgeous makeup, but if your eyebrows don't look good, everything is thrown off. I decided to open a special salon devoted to these two services and launch a simplified product line for lasting results at home."
Jessica completed much of her advanced studies in skin care in Germany and Vienna and noticed women received facials on a monthly basis as part of a healthy lifestyle, not a luxury. The specialized brow and skin services she offers at her studio are modeled after these classic treatment protocols, and are quick and affordable. Like a manicure or a blow dry, they offer instant, high-impact results.
"Our clients are now making brows and facials a part of their lifestyle and love that they need a lot less time to get ready."
ABW: What differentiates your Brow and Lash Serum from Latisse and other treatments?
JJ: There are lots of wonderful products out there. Latisse is a great product but you can only get it through doctor's offices or with a prescription and for some patients there are real side effects.
Our serum also has additional treatment ingredients to keep lashes intensely hydrated and strong, it can be used on brows and lashes, and the active ingredient is natural marine extract. It is clinically proven to be safe and work! My clients do not have the reactions that typically accompany other lash treatments. Plus it's been endorsed by one of the top Ophthalmologists on the Upper East Side.
What led you to focus on eyebrows and eyelashes?
JJ: I've been into beauty since I was 5 years old and I've always been drawn to the eyes. My mother was Greek. If you sat around a table with my Greek relatives, you'd want to go into the brow shaping business as well. But seriously, I've always been drawn to the impact that eyebrows have on the face. At my first studio in San Francisco, I shaped clients' brows as a complimentary service. I knew once they left my spa this would be the first thing people would notice. Their face was a walking billboard for my business and I wanted it to be beautiful. It worked ... I ended up with the largest brow clientele in San Francisco.
What is the most important piece of advice you can give with regard to lash & brow-centric beauty?
JJ: Don't over pluck ... especially when you're young. I have many clients who bring in their teen daughters because that's when girls start to experiment and they end up with thin brows for life.
Also, brows aren't one size fits all. Don't use a stencil or make them too precise or dark. You want to work with and enhance your natural shape and texture. I see the industry moving away from the high-maintenance, over sculpted brow and towards a softer, fuller, natural look.
Related
Popular in the Community