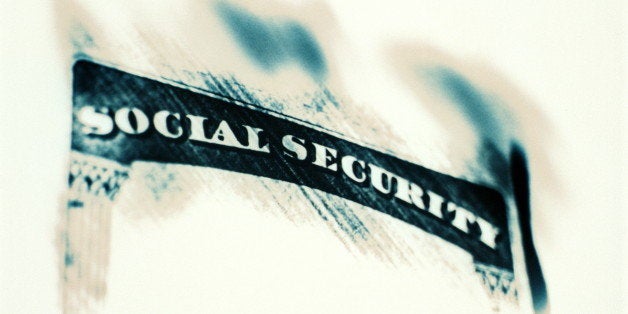 Recent discussions around Social Security cuts impact all elderly Americans, but figures show that elderly minority workers will be disproportionately affected.
Sixty-five percent of whites rely on Social Security for a significant share of their income compared to nearly 75 percent of blacks and Latinos. But even as blacks and Latinos disproportionately rely on Social Security, their benefits tend to be less than the average benefits received by white Americans.
Several factors contribute to this trend. Minorities tend to earn lower lifetime earnings, have higher disability rates, and those who have immigrated to the United States may not have lived in the U.S. long enough to be eligible for these benefits.
Moving forward, Social Security must evolve to address the needs of lower-earning workers. However, future retirees can also take steps to ensure they have the resources to maintain their standard of living through old age.
First, remember to invest in your own retirement by looking into your company's 401(k) plan, if they offer it. If you don't have access to a company retirement plan, you can also consider an individual retirement account (IRA). If you're struggling to save enough money in your retirement account, consider putting your retirement savings on autopilot so a specified amount is deducted automatically from your paycheck or checking account -- you won't spend what you can't see.
If you're married and looking to maximize your benefits as a couple, wait until you're both at full retirement age, when you have more options to collect Social Security benefits. If both spouses have worked and earned the right to receive benefits, each spouse may be eligible for two different types of benefits -- one based on personal work history and the other based on the work history of the spouse. If you're filing for Social Security before the full retirement age, you have no choice in what benefit you receive -- the agency chooses for you.
Also consider that it may pay to wait before collecting your benefits. For example, anyone born between 1943 and 1954 may collect benefits starting at age 62, but you would only get three-quarters of those benefits earned if you waited until age 66. And if you wait until age 67, you'd be entitled to 108 percent of your monthly benefit at age 62.
It is crucial that we strengthen our Social Security program to better protect vulnerable families and strengthen opportunities for workers to build wealth and save for retirement. But as we work toward this goal, it is important that we all begin planning early for our eventual retirement.
REAL LIFE. REAL NEWS. REAL VOICES.
Help us tell more of the stories that matter from voices that too often remain unheard.