Amid the worst El Niño-induced drought on record, there are seeds of hope. Like the story of Phillip Tshuma, a 67-year-old farmer from Zimbabwe that has grown a bumper crop of maize, sorghum, millet and peanuts in a season when many farmers in Zimbabwe have been forced to abandon their crops. The weather-monitoring and climate-smart agriculture techniques he has learnt cushioned him against the blow El Niño has dealt. Phillip's story has much more hope than the headlines of famine throughout previous droughts - and for that we have agricultural research to thank.
We know that agri-food science can play a major role in combatting some of the world's most pressing development challenges, from drought, to floods, to rapid population growth and urbanization. Improved crops, that have built-in resistance to diseases or resilience to hot temperatures can boost not only food supplies, but also incomes. Flood forecasting systems can help rural communities protect themselves against natural disaster. And biofortified food, bred to be high in the vitamins and minerals that the undernourished need, can help provide nutritious diets for all.
But we don't have long to transform our food systems to become sustainable and provide healthy diets for all.
A recent research report from our International Center for Tropical Agriculture (CIAT) estimates that in sub-Saharan Africa, approximately 30 per cent of areas growing maize and bananas and approximately 60 per cent of areas growing beans will become unsuitable for growing these crops by 2100. Transformational changes need to be made, such as taking steps to improve the resilience of these crops to the changing climate. This could include introducing heat-tolerant beans, as CIAT researchers are doing in Ethiopia, or improving irrigation systems. To beat the heat, some countries require this transformation to take place as soon as 2025. Given that it typically takes up to 20 years for research to move from discovery into a product, and from a product to broad-scale adoption the field - we essentially have just one more research cycle to get it right.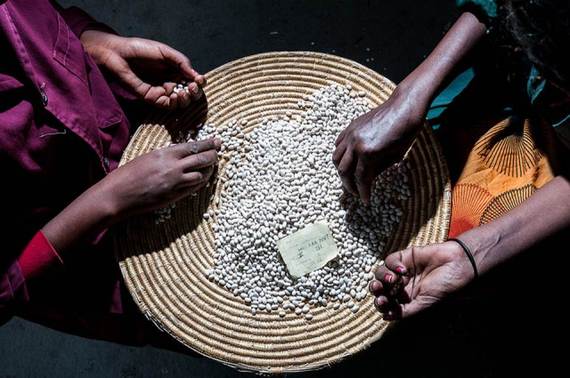 The Third Global Conference on Agricultural Research for Development could not come at a more opportune moment. In Johannesburg this week, the event has convened major players in science and society to determine how the global agricultural research community can best respond to farmers' needs, following a year-long consultation process, through 20 national and 5 regional consultations. We engage in this process to ensure that we listen to farmers, governments and other stakeholders and that our research is well aligned with the priorities of our partners.
A number of priority areas have been determined. At the top of our list is making the food we produce more nutritious - providing healthy diets for all - and making agriculture more climate smart, making agri-food systems sustainable.
Meeting in Africa, another high priority is providing employment for young people. Agri-food systems are still the only realistic employment option for an estimated 60 per cent of the next generation of Africans coming into the job market. That is another 200 million jobs. Catalysing agribusiness in the developing world will be key to achieve that. We need to make the business of producing food attractive, and make it profitable. CGIAR has been working with partners to set up "business innovation platforms" and to train young graduates to become "agripreneurs". The agribusiness hubs aim to develop efficient manufacturing methods that can be replicated by the private sector. In Africa, new technologies that are being tested include a mechanical sheller can shell 18 times more groundnuts in one hour than hand shelling, and processors that can turn cassava peels into high quality animal feed.
Agribusiness also needs to be made less risky for vulnerable farmers. As Phillip in Zimbabwe can attest to, access to climate information can make a great deal of difference to a farmer's yields. It helps them make crucial decisions such as when and what to plant, and when to fertilize their crops, or weed their fields. CGIAR is collaborating with the National Meteorological Services in Madagascar, Rwanda, Ethiopia and Tanzania to channel this information into farmers' hands. Partnering with the private sector, to bring farmers adequate insurance products, that will pay out when disaster strikes, are another important step to making agribusiness less vulnerable to unexpected weather events.
Above all, the GCARD process enables us to keep our ear to the ground, to listen to our clients, and to continually refine the partnerships we need to put in place to make sure that farmers can access the tools and services they need to prosper, and produce healthy food sustainably.
The drought persisting in southern Africa should serve as a wake up call, for just how important it is to get the research response to hunger and malnutrition right. We are making progress - but need to ensure investment in agricultural research stays a core component of national development agendas. Research is the engine that drives innovation. We need to rev up the innovation engine to beat the heat and adapt to climate change, and ensure agri-food systems provide jobs and healthy diets for the next generation. It may be our last shot to get it right.
Popular in the Community