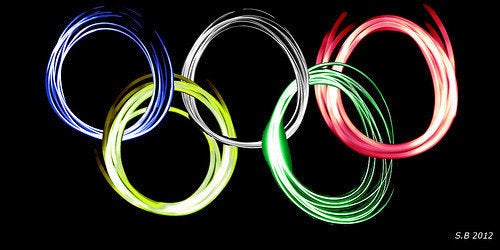 As the world geared up for the Olympics last week, I learned a startling fact at the XIX AIDS conference: by 2015, diabetes will be more prevalent in Africa than HIV. In fact of all the worlds' deaths caused by heart disease, respiratory illness, diabetes and cancer (collectively termed non-communicable diseases as they are not transmitted from person to person) 80 percent occur in the global South.
I know this not because I studied it, but because I have lived it: working as a Physical Therapist in health settings around the world, I have come face to face with hospitals full of people with these maladies.
I came to think about this sentiment this week. I wondered how does the Olympic movement, encapsulated by athletes at the peak of fitness, reach out to influence the lifestyles of populations who by and large don't share the same sporting ambitions? And how can they reach out to low and middle-income countries as well as the often targeted high income ones?
The benefits of exercise are well documented, and indeed the Lancet just published a series on physical activity going into detail on the importance of impressing this to populations. For a faster and easier to digest overview, the video by Dr Mike Evans that suggesting that physical activity is the single best thing we can do for our health is compelling viewing. Physical activity is the only risk factor which is encourages an increase or uptake of a habit. Smoking, drinking and diet (on the whole) are all targeting reductions or cessation.
A major philosophy behind the Olympic movement is that "it is not the winning, but the taking part that counts". In sending out messages to be more physically active we do well to remember this sentiment. Sport and physical activity are not necessarily the same thing and whilst motivational quotes do inspire, I wonder if they reach the ears mainly of the fit hoping to be fitter. To have a healthy level of physical activity does not necessarily require a sporting endeavor.
It might surprise many to learn that the diseases that are so often considered a symptom of rich lifestyles is affecting developing nations even more so than it is developed ones. In terms of physical activity, traditional rural active lifestyles and jobs in the developing world are being replaced by more sedentary urban ones. At times, these are a result of positive development such as new sector jobs through emerging businesses, it is also often driven by desperation and poverty. As development progress hopefully continues to occur throughout the world -- improved infrastructure and transportation, for example -- these will continue to have consequences for the populations. Beginning to address these issues early and introduce active lifestyles alongside development progress especially amongst populations where undertaking purposeful activity has never before been required to stay healthy and active.
In Namibia I used to go for occasional runs. The reactions I got from people as I passed suggested that running for running's sake was not a usual sight for most. However sports and sports stars are certainly followed and emulated in the global South: Sachin Tendulkar, the Indian cricket player, is a national hero in his country; or visit any African city and it will not be long before a Manchester United, Chelsea or Barcelona soccer shirt is spotted. The Paralympic sports seems to be very active (along with Special Olympics), with many persons with disabilities engaged in regular sport. In Namibia, groups were well-organized, motivated and managed to compete several times a year in different national competitions despite very minimal funding.
In India I saw yoga camps used effectively to promote healthy living. With both ashrams and yoga being a core part of Indian culture, establishing these processes seemed an innovative way of promoting regular activity within cultural norms. Perhaps tapping into other innovative approaches for promoting physical activity is a way forwards globally?
Four years ago I recall catching glimpses of the Beijing Olympics on the TV in the waiting area of Outapi District Hospital in Northern Namibia. The Olympics hold a particular place for many of Namibians with the achievements of Frankie Fredericks still in such recent memory.
Three years later, in September 2011, I was fortunate enough to see the president of the Olympic Committee Jacques Rogge deliver the fourth speech at the opening of UN High Level meeting on Non-communicable diseases. During the speech Mr. Rogge committed the International Committee's support noting that "sport is the primary gateway to physical activity and healthy lifestyles".
The sport for all campaign run by the International Olympic Committee is their flagship approach to encouraging access to physical activities through populations. When the dust settles on London and the legacies begin, I hope that the meaning of the five Olympic rings -- representing the union of the five continents -- ensures that all corners of the globe are supported in increasing physical activity.
You can find out more about Handicap International here.
Popular in the Community