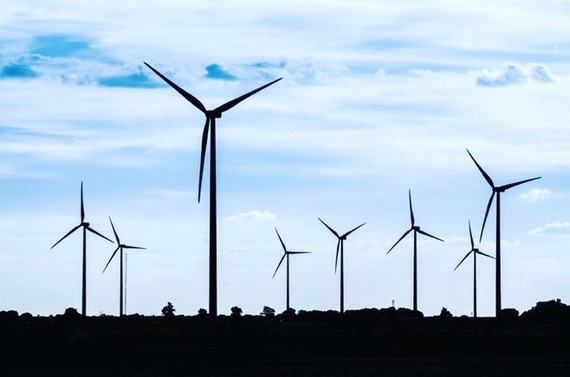 How Denmark and other small nations can help the rest of the world to deliver on the climate promises made in Paris last year.
Denmark has long been committed to stem climate change. That, perhaps, is not surprising, being a small, coastal, low-lying country vulnerable to rising sea levels, and enthusiastically engaged in international affairs.
But no single nation - not even the United States of America - can stop climate change single-handedly. Doing so requires increased international collaboration, more climate finance and continued development of renewable energy technology.
The good news is that prices on renewable energy have dropped dramatically in recent years. As well, we now have an international agreement that can put us on the path to limit climate change. But how do we get to a greener energy sector? How do we keep focus on climate change in a world beset by a multitude of other pressing challenges?
The Paris agreement was a milestone in the fight against climate change. Firstly, it pushed all nations to deliver national goals to mitigate climate change by lowering emissions. Secondly, it created an "ambition mechanism" which will allow nations to increase their national goals over time. The latter is of particular importance as the collated national goals fall short of preventing a 2 degree global temperature increase, which would cause irrevocable and disastrous climatic changes.
In the United States, Superstorm Sandy was a shocking reminder of the havoc that climate change can cause. But as New York City is one of the richest cities in the world, it recovered and is currently working with the Danish capital Copenhagen, as well as Danish businesses to create a more resilient city. In many developing countries however, there simply isn't the funding or capacity to adapt to climate change. In turn this is expected to create waves of climate refugees, fleeing drought, superstorms and rising sea levels.
While the consequences of climate change are worrying, it is important to remember that the Paris agreement has given the world a window of opportunity. So how do we move forward? How do countries, both rich and poor, not only implement their current goals, but also increase them over time?
At the moment, COP22 is in full swing in Marrakech, Morocco and diplomats from all nations are gathered to discuss these issues. But the question of "implementation", that is how to deploy renewable energy, is on everybody's lips.
Denmark was a first mover in deploying wind energy. And for decades we have worked to collaborate with other countries to share the know-how and get the technology to market. In the US, the impact has been particularly powerful and wind farms are now cheaper to build than coal, nuclear and most gas plants. In other words, technology that was originally developed in Denmark has been improved by American ingenuity and competition in the market.
Furthermore, the drop in prices has made Texas - hardly a state run by environmentalists - the US leader in wind energy, with more than three times the capacity of California. The fact of the matter is that renewable energy has become good business, and is creating jobs on both sides of the Atlantic.
But while wind energy on land has succeeded, it requires the right wind conditions and areas with low population density. In some places, it will only be possible to build wind farms offshore. Earlier this year, Denmark signed an agreement of cooperation with the US on offshore wind. The agreement will create a unique platform to share our three decades of technology and regulation experiences with our American friends. And even though there are several offshore wind projects in the pipeline in Massachusetts, there remains ample scope to improve the technology and push down prices.
President Obama has argued that Denmark and the other Nordic countries "punch above our weight" in the fight against climate change. Domestically, Denmark has transformed its energy sector since the oil crisis, working towards becoming fossil fuel independent by 2050. We are on track to meet that goal, as wind energy provided 42 percent of our electricity consumption last year.
Furthermore, Denmark is a global leader on other technologies that are relatively unknown in the US, but have tremendous potential to decrease emissions. We have developed a national system of district heating , which secures a stable supply of heating based on incineration of trash. Further still, we have deployed wastewater treatment solutions (which traditionally are very energy intensive) that are in fact producing energy.
Denmark is also working with the US and 18 other countries to increase research in clean energy through the "Mission Innovation" initiative launched by President Obama last year. The fruit of Mission Innovation's labor holds great potential for developing countries, as it includes China, India and Brazil, countries that are both emerging economies and major emitters.
But to prevent the irrevocable and disastrous consequences from climate change, all nations need to increase collaboration on all levels and focus on a wide host of clean technologies. Having witnessed the remarkable development in renewable energy over the last decade, I am convinced we can accomplish it.
This post is part of a series produced by The Huffington Post, in conjunction with the U.N.'s 22nd Conference of the Parties(COP22) in Morocco (Nov. 7-18), aka the climate-change conference. The series will put a spotlight on climate-change issues and the conference itself. To view the entire series, visit here.
Calling all HuffPost superfans!
Sign up for membership to become a founding member and help shape HuffPost's next chapter