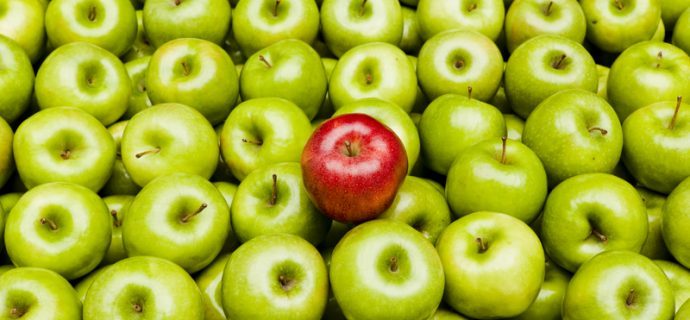 I don't know about you, but I am still in that weird part of the dawning year where writing the date seems like I am playing main stage in a Hollywood 'sci-fi' movie. Where the four numbers of 2 – 0 – 1 – 7 seem more of something I would associate with flying cars and robot servants, than the 'here and now'. But strange as it may seem we are well into the New Year and as the pace of the world reflects the pace of passing time, I can't help but wonder if we actually do live in the future. So to speak.
We now call for a cab via west coast America using a democratized application on a globally connected device no bigger than our palm, manufactured on another continent and possessing the technological potency we could never have even dreamt of just a decade ago – linked to another billion similar devices through millions of miles of fibre-optics spanning the entire planet. We conduct our banking without ever setting foot near a bank, or smelling the delicious odour of dollar bills – all approved with the verification of our individual fingerprint and from a lounge chair at home. We can investigate the history of the most obscure events from centuries ago, written and edited by our global peers and with accuracy and detail even the Brittanica team would be proud of.
But what about health? And more specifically, what about global health? What does the future look like, how is it changing and are we there already? Where are the next big areas for global health this year, and are some of the 'breakthrough' concepts already under our nose?
Here are just four main ticket items for global health for 2017 – and beyond. An 'apple a day' may have been the age-old-adage of health in centuries past, but could it also be the guiding morsel for a healthier, global future?
No exhaustive list, think of this as a tasting menu of four future trends. Like icebergs floating in the ocean, these apples are half baked and only slightly nibbled – with the full, core potential still very much in the making.
Without a doubt, food is going to be a leading hot topic in 2017 – and rightly so. The systems, sectors and impacts related to the ways that we produce, transport, process, market, consume and waste our food represent some of the most daunting threats to global health today.
As I write, an unacceptable 800 million people continue to end each day hungry, while a staggering 1.9 billion wake up overweight or obese. While progress is being made for those with too little, far too many still go without and increasingly large proportions are consuming the wrong foods in the wrong quantities with devastating results.
The outcome is that by 2015, unhealthy diet was the number one risk factor for the global burden of disease. The very thing we love, adore, Instagram and celebrate – food – is disabling and killing more people than infections, disasters and unclean water.
At the same time, these same food systems are (by some estimates) the leading emitting sector of climate change causing greenhouse gasses – more than all land, sea and air transport combined. If just the food we waste were a country, it would be the third largest emitting nation of greenhouse gasses in the world – after the USA and China.
Watch this space, because food will be a deliciously staple topic in 2017.
The second burgeoning and under-tapped opportunity to reduce global disease and ensure health for more in 2017 – is technology. mHealth might still be a sapling of an apple tree, but growth is strong and the potential is massive. What Uber has done for transport and AirBnB for hotels, disruptive technologies for global health are coming in their droves.
From mobile subscriptions what allow millions in Bangladesh to buy health 'micro insurance' when they top up their prepaid phone-bill, to deep learning technology that will see computers scan and diagnose medical imaging tests more quickly and more accurately than any specialist doctor, to a crowdsourced phone app that helps consumers make healthier choices at the checkout – these are not concepts but long-time realities.
The near future is going to be even more impressive - and disruptive.
For the first time in history, more people on this planet live in cities than not. A trend that shows no signs of slowing, the World Health Organization estimates that more than 80% of people living in these urban areas (where air pollution is monitored) are already exposed to air pollution levels that exceed international health limits.
Mass and rapid urbanization over the past century has been associated with an expansion and globalisation of both infectious disease and pandemic risks, but also the massive burden of noncommunicable diseases, like diabetes and heart disease. At the same time, the more proximal and less siloed governance structures of our cities lend well to tackling the complex, systems-based challenges driving global health and disease today.
In short, cities can be a major threat to human and environmental health, or they can be an opportunity.
Rethinking the apple completely.
The final apple for 2017 – comes in rethinking the apple itself.
If we are to truly make progress on the massive challenges facing our planet and our populations within 12 months, we will not only need to think in new ways – but rethink things entirely. Seek out and leverage new connections and interactions that are currently overlooked, yet also bring new actors and influencers into the global health fold. The days of health being simply an outcome of vector-born disease, of a lack of access to food or sanitation or water, or of inadequate healthcare are long gone. Far too many still suffer as a result of these persisting shortfalls, but increasingly many more suffer as a result of drivers and influencers not on our health radars just a few years ago.
We must link and focus in on the important connections between seemingly-disparate but overlapping global health domains such as climate change and heart disease, hunger and obesity, aquaculture sustainability and armed conflict, maternal nutrition and child obesity. The list goes on.
But we must also look to the deeper determinants of global ill-health, and adapt our conceptualizations of the global health field to better reflect the current day drivers. Economic trade and investment flowing counter to health and even population interests; the rise of fake news in a democratized information age; the shift and concentrations of global wealth and power with a related rise in post-democratic governance systems; the psychology of fear and how this influences macro health decisions.
One thing is clear. When it comes to global health in 2017 – nothing can be assumed, and "business as usual" is simply no longer a viable option.
Dr Alessandro Demaio works for the World Health Organization in Geneva. This post was written by Dr Alessandro Demaio in his personal capacity. The views, opinions and positions expressed in this article are the author's own and do not reflect the views of any third party. Additionally, those providing comments on this blogs are doing so in their personal capacity, and do not necessarily reflect the views, opinions or positions of the author.