HuffPost's Ryan J. Reilly captured a photo of photojournalist Scott Olson's arrest, which took place across the street from the press area:
Getty later confirmed Olson's arrest to NBC News.
In an Instagram video posted by journalist Amy K. Nelson, Olson said he was arrested because police "said the media is required to be in a certain area."
It's not Olson's first brush with the law while on the job. In 2012, Olson was one of several journalists injured while covering protests at a Chicago NATO summit. Olson was bloodied after being hit on the head with a police baton.
In a Saturday interview with NPR's "All Things Considered," Olson detailed his experiences covering the protests over the death of Michael Brown, the unarmed African American teenager killed by a Ferguson police officer on August 9. In the interview, Olson, a former Marine, said he was shocked by how heavily armed Ferguson's police squads were.
"Most of these protesters are peaceful," he said. "If you have several people there trying to disrupt the protest, you're not going to shoot at them with a rifle. Not in a crowd like that."
CNN's Don Lemon, also reporting from Ferguson, was pushed by police while he was filming a live shot Monday evening. Watch the video:
UPDATE: 9:58p.m. on Aug. 18 -- Scott Olson was released from police custody.
Below, a gallery of Olson's photos from Ferguson: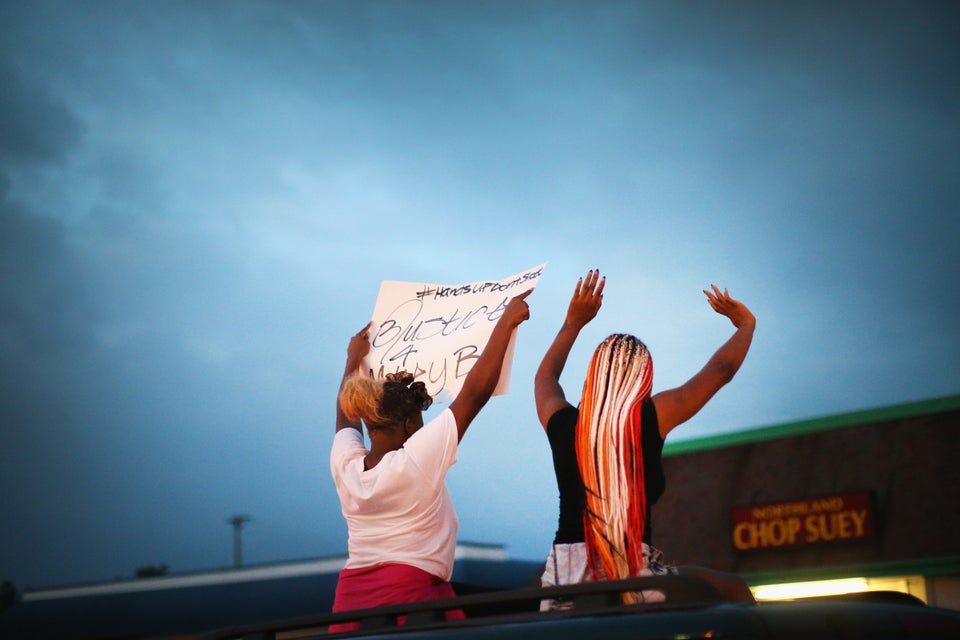 Ferguson Photos by Scott Olson
Related
Popular in the Community