Keep these attractions in mind to see after the 150th Anniversary hoopla dies down. Gettysburg will still be there, but the crowds won't.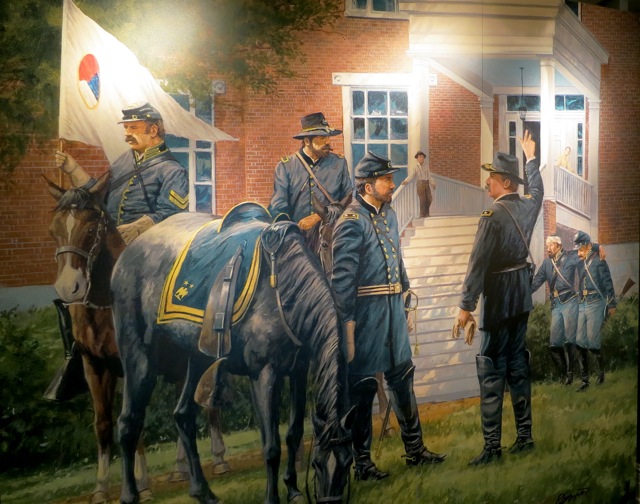 Seminary Ridge Museum. Civil War buffs have been "waiting a lifetime" for this museum to open. On the campus of the still-in-operation Lutheran Theological Seminary, the brand new (opening July 1, 2013) Seminary Ridge Museum is located within Schmucker Hall, a building that served as both field operations base and hospital during the Battle of Gettysburg. And it has one incredible draw. You can climb to the open-air cupola atop the roof, just as Union General John Buford did on the evening of June 30, 1863 when he saw the campfires of Confederate soldiers nearby, giving the Union Army some warning about their approach. The largest Gettysburg artifact in itself, Schmucker Hall contains the only museum that focuses on the First Day of the Battle, Caring for the Wounded and, because it is situated on the campus of a religious seminary, the role of Faith and Freedom during and following the Civil War. Warning -- some dioramas and images are jarringly gruesome, so use discretion when bringing children.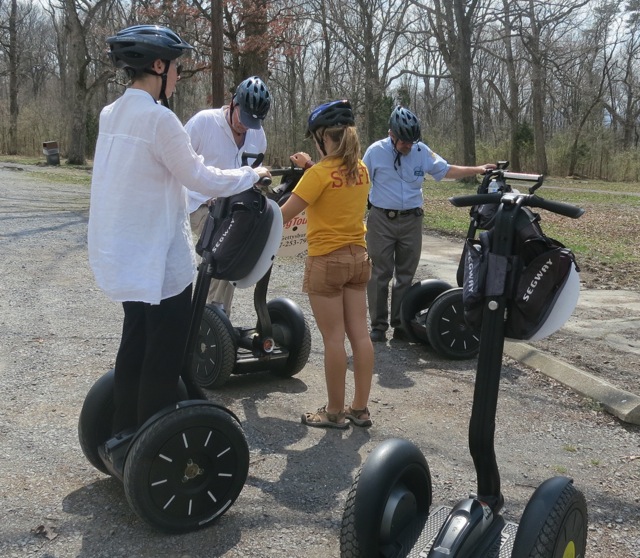 Take a Segway Tour of Gettysburg National Historic Park. There are plenty of ways to "do" the Gettysburg Battlefield; in your own car with taped audio-tour or step-on guide, via narrated Park bus, on foot or by bike. But in my opinion, the best way to really understand troop movements, skirmishes and the individual players on a human, sometimes humorous, most times harrowing level is through the wind-on-your-face, out in the elements, "walking tour in fast forward" Segway Tour. You'll spend about half an hour getting familiar with this unique device, and that includes a few practice runs inside a pretty tight obstacle course (which in my estimation is more difficult than the real route outside). And then, you're off, with a Segway staff member and your very own licensed Gettysburg Battlefield guide, who narrates as you move along and listen through Bluetooth headset. You stop frequently, can ask questions, and will learn little-known stories about the real heroes of Culp's Hill, the strange journey of General Daniel Sickles leg, and the fact that on the final day of the conflict, during the two hours of Pickett's Charge, 11,000 rounds of cannon-fire generated the loudest sustained sound ever produced (before or since) in the Western Hemisphere which was heard 80 miles away, in Washington, D.C.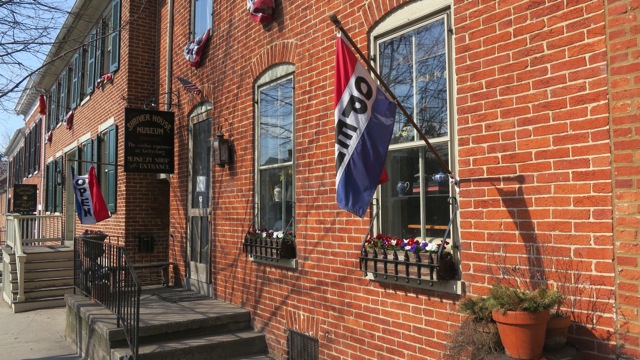 Shriver House Museum. What happened to the townspeople when 170,000 soldiers came to Gettysburg? Of course tourists visit to see where the battle occurred, but most are oblivious to the fact that Gettysburg was a thriving, crossroads town. The Shriver House looks at the war's effect on one family. A costumed guide will lead you throughout the home, where you'll hear about the young couple who married at 18, sold their farm and bought this place on "Baltimore Hill" for $290 in 1860. George Washington Shriver did set up a saloon in the cellar and a bowling alley in the back yard but apparently never opened them for business. (A NY soldier wrote home, "there was a saloon, but no whiskey to be had.") Volunteering instead to serve in the Union Army when Abe Lincoln called for 75,000 troops, George left his wife, Hattie, to manage the house and their two young children. Their next-door neighbor, Tillie Pierce, kept a detailed diary from which the Shriver story is drawn. I won't give anything away, but suffice it to say that the room-to-room narration has twists and turns and involves Confederate troops, forensic reports and curious artifacts found in the house and walls. It was said that after the battle, with hundreds lying dead and amputated limbs decomposing in the streets, the odor was so horrendous it could be detected in Harrisburg 30 miles away.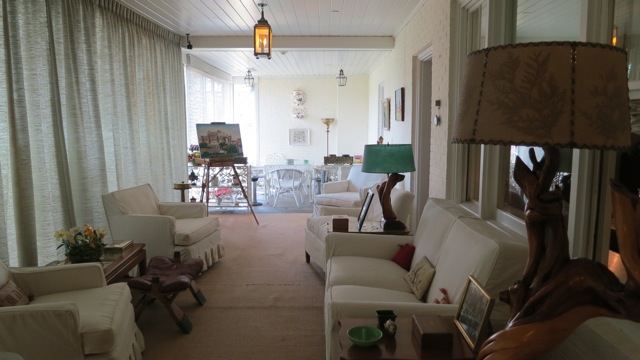 President Eisenhower National Historic Site. Though a different era, President Dwight Eisenhower was connected to Gettysburg in a couple of ways, and it's worth a few hours to discover his first and only real home.. A few years after graduating from West Point, in 1918, Dwight Eisenhower was given his first command -- a 10,000-men Tank Corps (with no tanks, during the challenging Spanish Flu epidemic) at Camp Colt in the area of Pickett's Charge on the Gettysburg Battlefield. Eisenhower returned to Gettysburg in 1955 with his wife, Mamie, to settle into his first and only house on a 182-acre farm adjacent to the Battlefield. After a brief property orientation, your guide will bring you first into the Eisenhower's formal living room, pointing out some of the many gifts showered upon him during and after his presidency, such as a mother-of-pearl inlay cocktail table from Korea and a rug from the Shaw of Iran. But the most interesting space is the very casual Middle-American style enclosed porch where Dwight and Mamie took their TV dinners to watch I Love Lucy and Gunsmoke. It was in this room that Eisenhower entertained the likes of Winston Churchill, Charles De Gaulle and Soviet leader Nikita Khrushchev to "take their measure," in an atmosphere much more relaxed than at Camp David, just 20 miles away.
Stay at the Federal Pointe Inn, Gettysburg. The coolest new lodging in town, with 18 tasteful high-ceiling rooms, Federal Pointe Inn was once Gettysburg's first High School, built in 1896 and just gutted and renovated into boutique-hotel-luxuriousness. Owner Peter Monahan, who has been in the hospitality business for a couple of decades, kept some of the more interesting features, like blackboards, rich wainscoting, and stainless steel banisters in the two-story stairwells that are sure to bring back public school memories. Stay in the former Boys or Girls room -- floodlit second-floor corner rooms with 12 foot ceilings, granite bathroom, and sinfully soft bedding.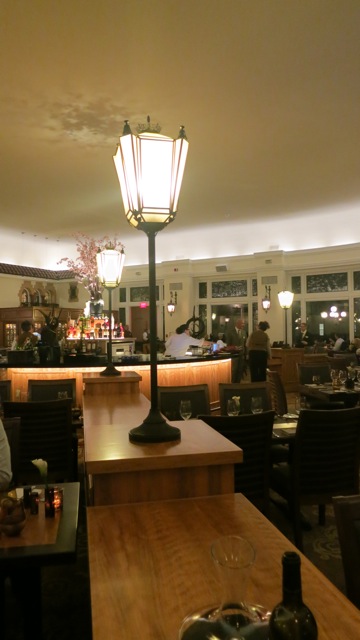 The Circular Dining Room, Hotel Hershey. Reopening on April 23, 2013, and rebranded The Circular, the Hershey Hotel's iconic round dining room has been updated to reflect the tastes of today's food-wise traveler. "People don't spend hours 'fine dining' anymore," says Hotel Hershey General Manager, Brian O'Day. "So we changed the menu to address that." A hopping O-shaped cocktail and baking station takes up the center of the whitewashed room (no more mural). Gas-light-style lamps illuminate wood furniture made in the USA, accented in various chocolate hues. Gone are "bartenders" and in their place inventive "mixologists" who use house-made infusions in artful (and delectable) cocktails. Chefs and managers who have been culled from the kitchens of several Four Seasons Hotels are adept at satisfying a cosmopolitan clientele. Sit at the circular bar or by the intact stained glass windows (those didn't change) overlooking the magnificent gardens, and graze on terrific "Wild Mushroom Wellington," Pretzel-Crusted Rock Shrimp -- the PA Dutch version of Popcorn Shrimp and infinitively better -- or go full-tilt for the 18oz "Prime Cowboy" steak, big enough for at least two). End, of course, with the Chocolate Fondue for Two.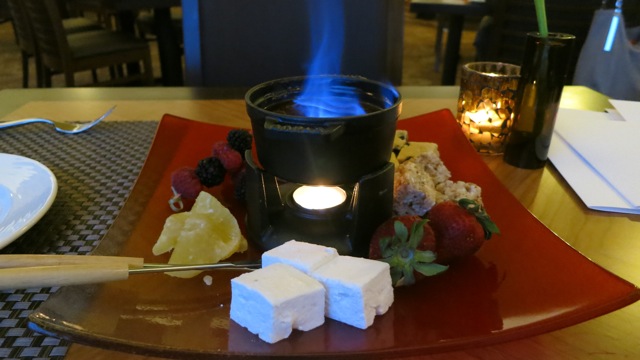 Related