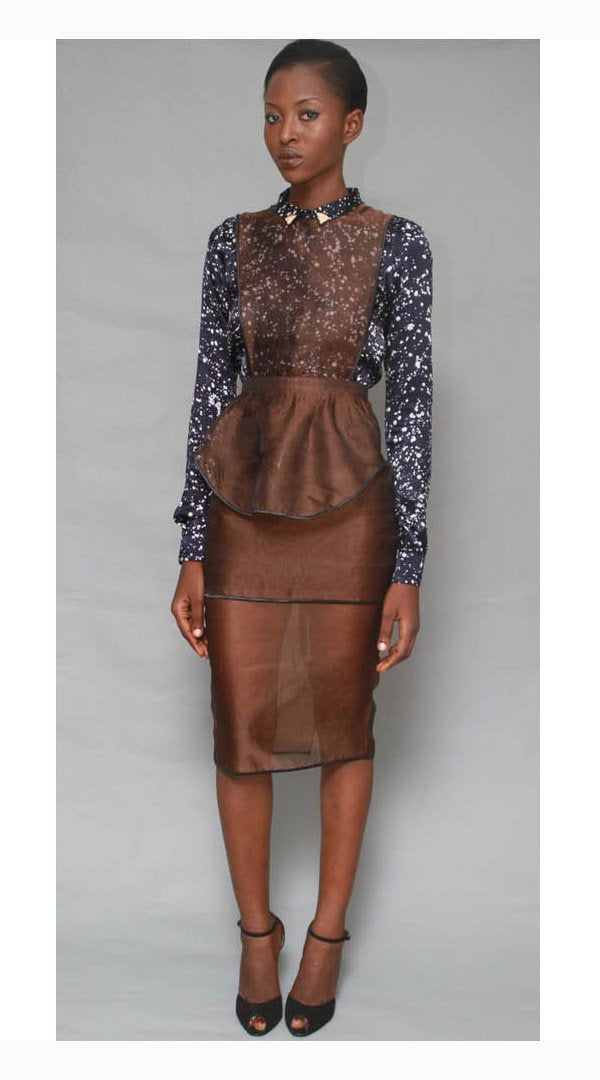 This is the seventh blog in my series, The Pulse of Africa talking with Global Africans working in Africa and across the Diaspora. It takes an inside view on Africa's progress, issues on arts and culture, technology and opportunities in this decade. See the series here.
I began this blog on the day Ghanaian president John Atta Mills died. I was shocked by his sudden passing but concerned for the future of the country until I heard that the vice-president as taking over peacefully. Ghana was in my spirit that day, so late night, I wrote the first few paragraphs of this blog and sent off a series of emails to Joyce Ababio, founder of the Vogue Style School of Fashion and Design.
I had heard about Vogue Style from my South African friend, Nii Botchway, who was in Accra two summers ago and got into an interesting bind. Even Africans have issues when there are in another African country. I received an email from my Chicago friend about him and reached out to introduce him to another Ghanaian I knew of - Joe Osae-Addo, an architect who another friend calls "the Mayor of Accra". Joe is indeed that. He immediately stepped in, talked with Nii and promptly introduced him to Joyce Ababio who got him working to develop her Graphic Design program. Ironically, it was why Nii was in Accra in the first place (he was there for another school) after leaving his life in South Africa. This connecting and reaching out is the Global African way. This is the Africa I know, we collaborate and work together.
By the end of the summer, Nii was done and decided to return to South Africa but called me via Skype to have an extensive 2 hour conversation about the school and what additional help Joyce needed. I was intrigued. After spending six years at Parsons New School of Design (formerly called Parsons School of Design), I knew what it would take to develop a solid design program and curriculum. I arrived to Parsons to help execute an entirely new curriculum in Product Design and helped change its program direction. It took extensive work and was challenging; but as I attended an exhibition last week of one of my students - I stood amid about 10 of them in awe. And I boldly say: I am proud. The results are phenomenal; we (alongside Tony Whitfield, the chair) helped develop fascinating designers, creative design entrepreneurs, risk takers and really good people.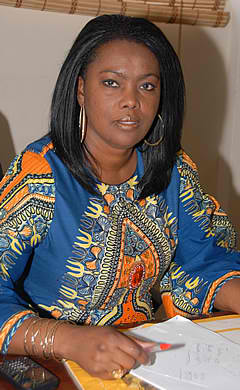 Joyce Ababio, source: Vogue Style School of Fashion and Design
For Joyce, I could see her challenge: the stoic and bold idea to create another Parsons, RISD, or Art Center in the middle of Accra, Ghana. Could she do it? Wholeheartedly, I knew, without a doubt, she could, given time and resources. That was my instinct before I meet her in New York last year. Why? She is a risk taker, bold and daring. She is the kind of Global African I keep talking about. And if you really got a chance to walk in her shoes - you would understand.
Ababio was educated in the US and returned to Accra to focus on fashion design with particular attention to Kente cloth. She is best known for winning Best Formal Evening Wear Award at Miss World 1995, Sun City, and is considered the designer of choice when it comes to designing kente, bridal and evening wear. She is clear about one thing: Ghana needs a good design school to not only teach production skills but to teach fashion design. Her idea came from her experience of seeing poor quality work from some of the "renowned" Ghanaian designers. It was unacceptable to her.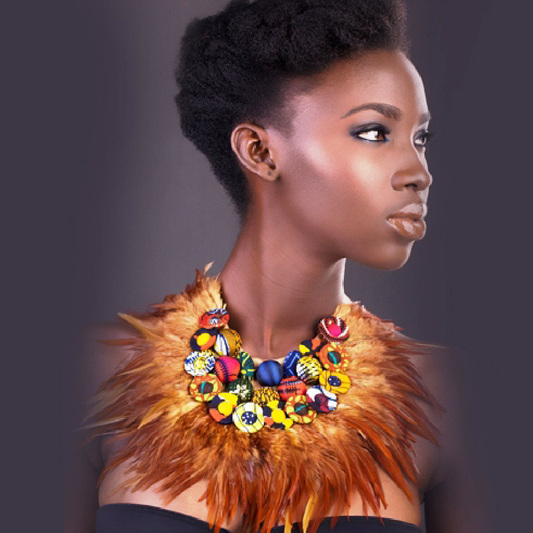 Designed by Christie Brown, source: Christie Brown
Our meeting in New York last summer was short and limited - but like most of my "crash-course" meetings or phone calls, it was timely and full. Joyce was clear on her mission - she came to recruit me and work on global design relationships. I was clear on what I needed to know: information gathering and to see if we could work together to achieve her mission on creating one of the best design schools in West Africa. I listened and was hooked.
The week before meeting with Joyce, and as luck would have it, I had been posting the work of one of her students Aisha Obuobi whose line Christie Brown is one of the most innovative of the new African Designers. Obuobi studied at Vogue Style, see her testimonial here, is one of the breakthrough Ghanaian designers and with just two years in the fashion industry, she won the Emerging Designer of the Year Award in 2009 at the inaugural Arise Africa Fashion Week in Johannesburg, South Africa. She is indicative of what Vogue has to offer in its teaching.
Time in New York went by terribly fast for us but I was clear that I would work with Joyce down the line. We attempted this Spring to put together a short intensive program for established designers in Accra but put it off as it was time to refocus on getting the school accredited. And, happily, the school got its accreditation and will start running next August as a 2 year program offering options in Fashion Design, Graphic Design, Accessory Design, Jewelry Design and Interior Dean. In the meantime, I am assisting in structuring and adding finesse to the curriculum.
Vogue Style School of Fashion and Design is being marketed to reach the whole West African market, and also seeks to attract students in the US and Europe. For a student interested in African Design, this is the place to come to. There are no schools like Vogue in West Africa and there is a demand for quality design training, and when it comes to innovation, a close competitor is Yaba College of Art in Lagos, Nigeria which produces very innovative artists and is starting to do the same in fashion but is marketed only to Nigerians.
What makes Vogue special. Joyce Ababio does. Her relentless energy to achieve her goal and continuously seeking to increase standards and quality for Ghanaian designers is key. The Vogue Style School of Fashion and Design is dedicated to providing competent, professional instruction in fashion and design in friendly, pleasant surroundings while catering for the varying needs of different target market groups.
Popular in the Community