Poet Shadab Zeest Hashmi Transforms Ancient into Modern with the Brushes of Her Pen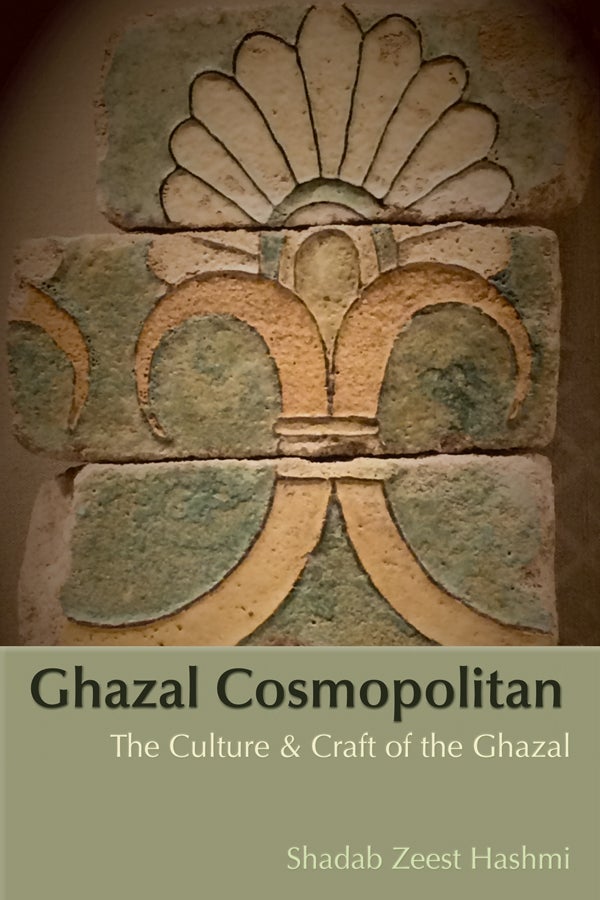 "The ghazal fuses the old with the new, the friend with the stranger — reflecting, refracting, and constantly reminding us that America too is a convergence of sorts, a cultivation of diversity — at least the promise of it... The ghazal fuses the old with the new, the friend with the stranger — reflecting, refracting, and constantly reminding us that America too is a convergence of sorts, a cultivation of diversity — at least the promise of it." Ghazal Cosmopolitan by Shadab Zeest Hashmi
Hip hop is not the first and only form to use words by which the wold sways. How we forget the different melodies, rhythms and times.
There is a space... a place in the world where pure poetry - serious poetry will sift light from dark, steep reality thick with dreams and visions and form new consciousness. There is a place in this existence where the utterance of words with certain intention, composition and musicality will shift reality, change being; places where the mendacity of life is lifted and words reveal all of the beauty that is the balance to our unbearable pain. There is a place where poems are part of dreams, reality and every utterance in between; places where the wealthy bathe in poetry and words are currency; and, yes, places where poems are better, more powerful, than any movie ever produced. Somolia is one such place. I remember my friend poet Ladan Osman speaking to the wonders of a land where serious poetry is central to life, not a marginalized place as within Western cultures. In fact, most of the Arabic world is that way.
Pakistan is another such place. There are all sorts of poems and poetry forms - its like Universities of poetry- in Pakistan. There is Urdu written in the calligraphy style of the Perso-Arabic script. There is Nazm poetry and it is wild, except where philosophy is concerned and written in rhymed verse. Then there are Hamd (a poetic piece in praise of God), Naat... and Ghazals.
"Poetry is of course a universal art, but is it possible for a particular poetic form to be not only universally (or largely) adaptable but also act as a vessel for the mercurial shifts that define the cosmopolitan?" Shadab Zeest Hashmi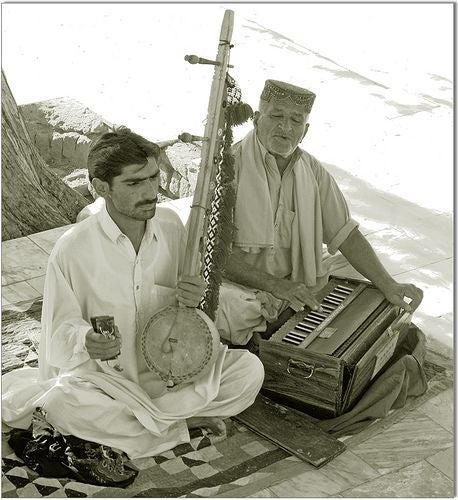 "Ghazal" is a word in Arabic that means talking to women.  However, both men and women sing and recite Ghazals. Ghazals were famous in the 18th and 19th centuries. The purpose of a Ghazal is to make a point in two lines and each "Sher" is considered a complete poem in an of itself. Minimally, a ghazal is composed of five couplets of shers, typically no more than fifteen. This ancient form of poety originated in Arabia and traveled to the Middle East and India. Ghazals can be set to music but are, often times read as poetry. According to Wikipedia, "a ghazal may be understood as a poetic expression of both the pain of loss or separation and the beauty of love in spite of that pain."
With sections titled as "Silk Road Sherbert", "Have I Taken Language as a Loan" or "Ghazal, Sufism, and the Birth of a Language", 'Ghazal Cosmopolitan' (Jacar Press) is transportation to a different time, place and space in the world, one where beauty and pain are given equal billing. Shadab Zeest Hashmi's 'Ghazal Cosmopolitan' is its own magic, or as its publisher Richard Krawiec has noted:
"What is brilliant about this book is that it works equally well as a collection of superb ghazals, a scholarly analysis of the history and form, and a riveting memoir. When has anyone ever done that with a poetic form?" Richard Krawiec, Publisher of Jacar Books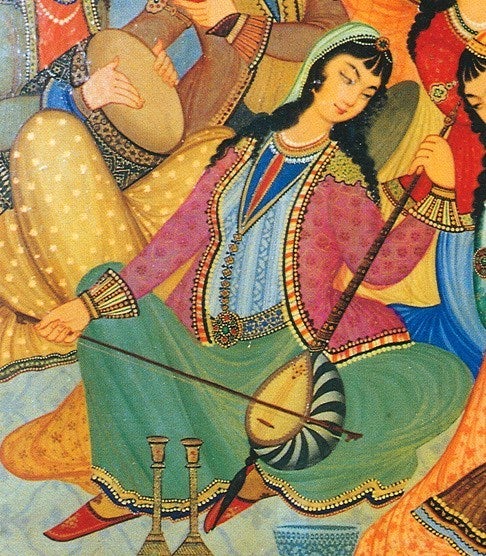 I had the opportunity to join Shadab Zeest Hashmi for a book event for GHAZAL COSMOPOLITAN; a five part event that included a book-signing, an hour-long program of Urdu Mushaira-style poetry reading, introduction of and live music performed by world renowned poets and musician friends. There was also high tea and dessert. However, the Ghazal, was the main thing. Some of the Ghazals were read by poets, other sung by world class Ghazal musicians. Below are a couple of the Ghazal's read by Shadab: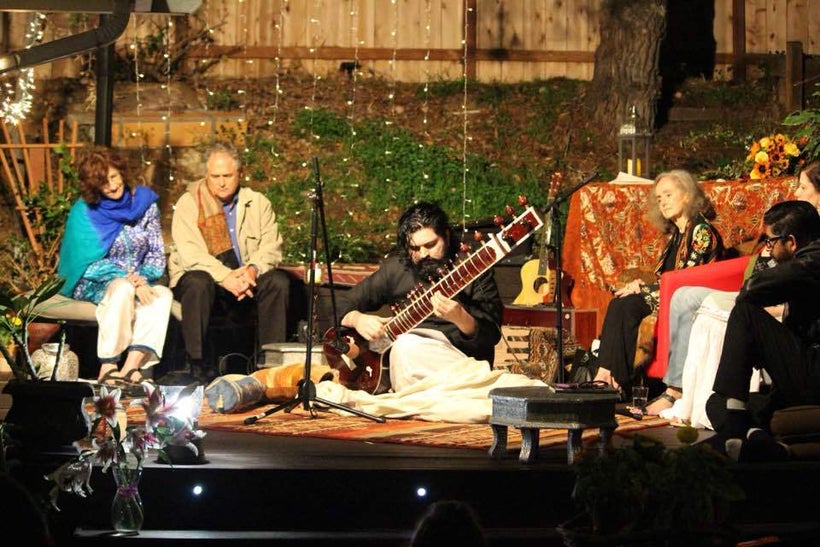 "Your august birth, my taking oath as an American, were only weeks apart. The most I can remember is your rocking to a dull ache before we were apart.
Our hill was plush, the whole place soaked up the scent of raisin pulao. On the last day of July the umbilical cord was cut, yet still we were barely apart.
I had sworn to bear arms for this country. A cat prowled between the young apple tree and dry lobelia; camouflaged, I couldn't tell her parts apart.
I acted mother first when I frantically covered you, half-dreaming you were the tender bird of prey and a feline form was the country of which I was a part.
Bear arms? Kill like a predator? In other dreams I bore you through the cold months, through snow in Julian, rain in Sedona. Not for a single minute were we apart." Ghazal for the Ninth Month by Shadab Zeest Hashmi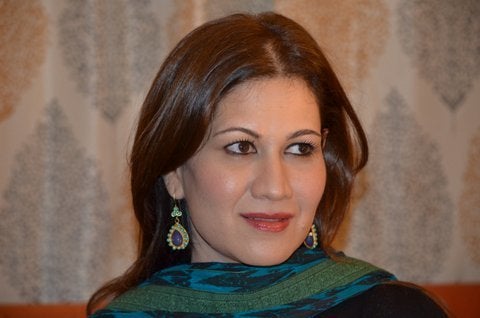 "…a bridge between the eastern and western traditions of literature…" Raza Rumi on Ghazal Cosmopolitan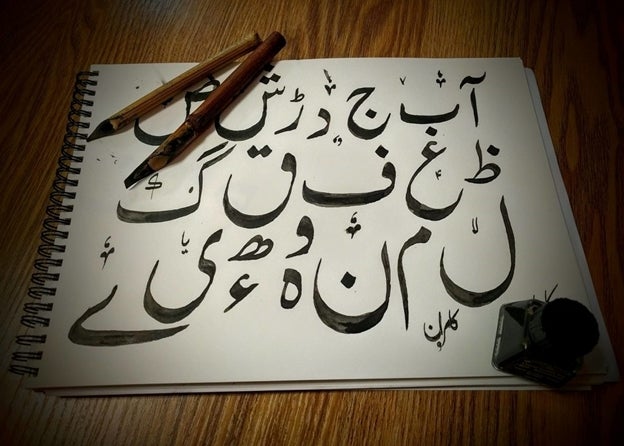 "Nights spent mulling, dipped in the inkwell— developed into a song You made confetti of my composition, sent an envelope with a song
When no one was looking, lies were tossed into the cauldron of history What stayed raw, what rang true, became the honeyed dollop of a song
Glue some feathers on these walls, paint them scarlet macaw, blue jay In this desolation, may your flightless wings break the lockup with a song
A Mongol mother sprinkles milk in the direction of the darkest valley: a road is lit for the child who returns on horseback, gallops with a song
The last of your days, Zeest, were splintered, cut short by the axe of words On your prosaic deathbed you pray for someone to pour the syrup of song"
Ghazal: Song by Shadab Zeest Hashmi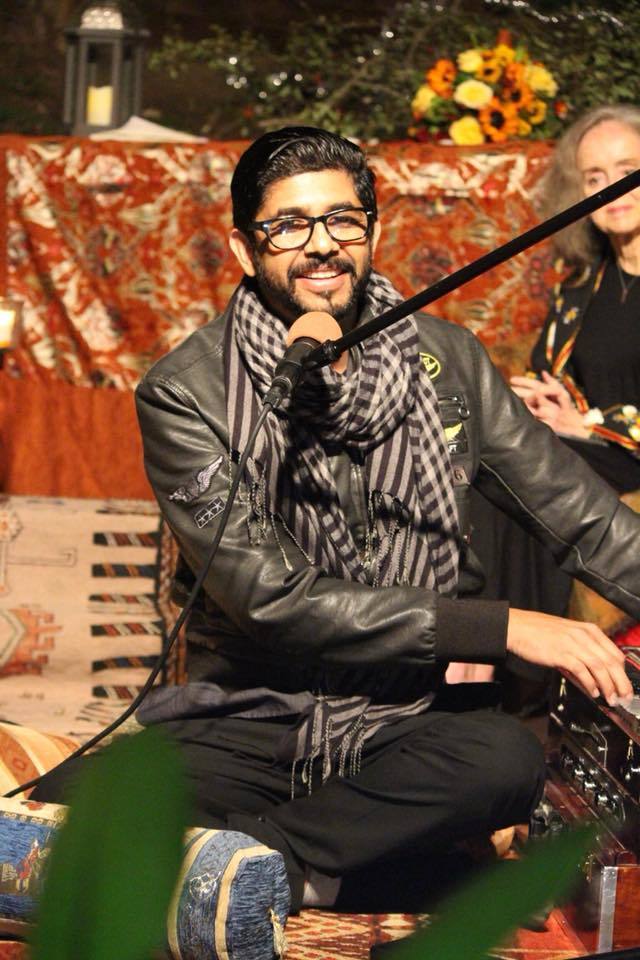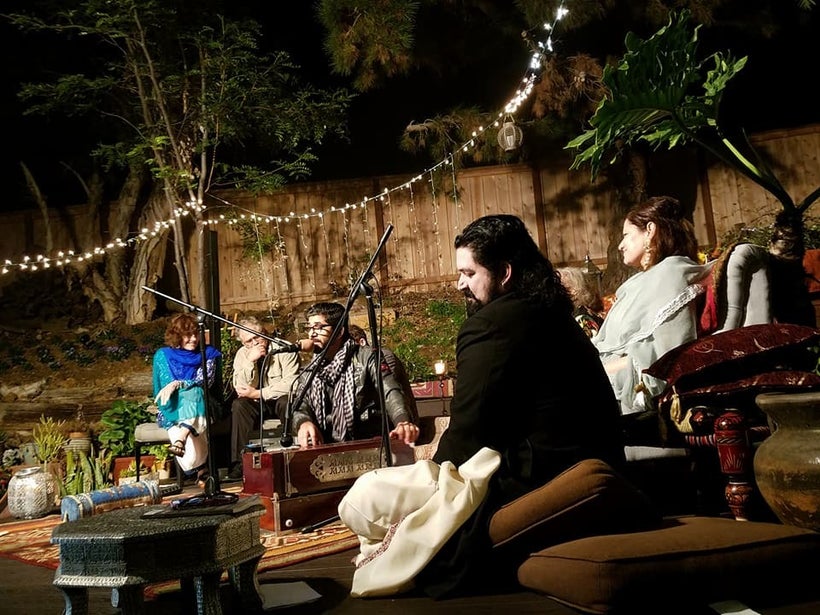 A Ghazal is magical space, a spirit from within words, a place where the stars gather on the ground that is earth, spirits leave their bodies, finely attuned to the frequencies of love, hope and sharing as harmonies played by world renowned sitar and harmonium players. A Ghazal is a place where poetry connects to the heavens aided only by waterfalls and candle lit fires.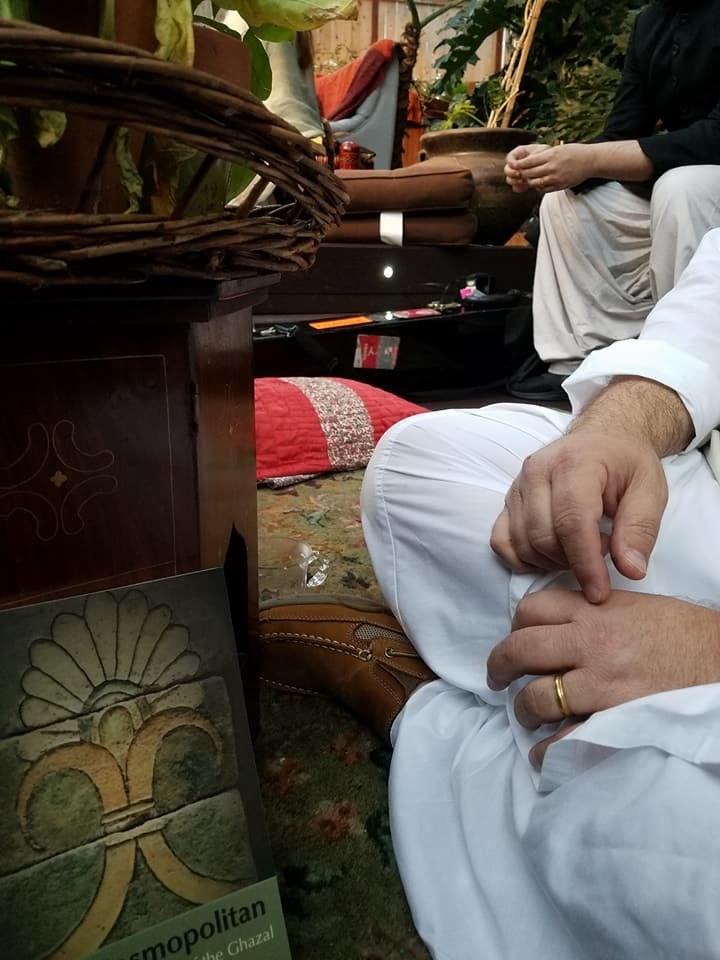 So, imagine Ghazal artists gathered for the enjoyment of a small intimate group for an evening. Imagine a sitar player with a wild black mane and a sharp black mustache that is particular to another era. Imagine on that stage, another master playing a Harmonium, a small organ, and singing a hymnal in which his voice leaves his body and becomes a soul in air. Imagine a space where the lights dim around a garden and waterfalls, an a gentle spirit of remembering, knowing and love crowds a space under the stars, where mist falls upon little boys who recite their Ghazals as almost a coming of age. Around this soft, undulating light people are lying and sitting Persian carpets and pillows. Littered everywhere are pearl and crimson rose petals. There are ceramic bowls with pools of fire flames. Imagine this because Ghazal's are real. A Ghazal is majesty. Ghazal is the sound of community;
Ghazal is a new American sound from the ancient.
Video below: "Quintessential Ghazal Cosmopolitan moment: Poet-musician Brandon Cesmat sings my ghazal "In the raven luster of this moonless night, you must lose the key" to the acoustic guitar" Shadab Zeest Hashmi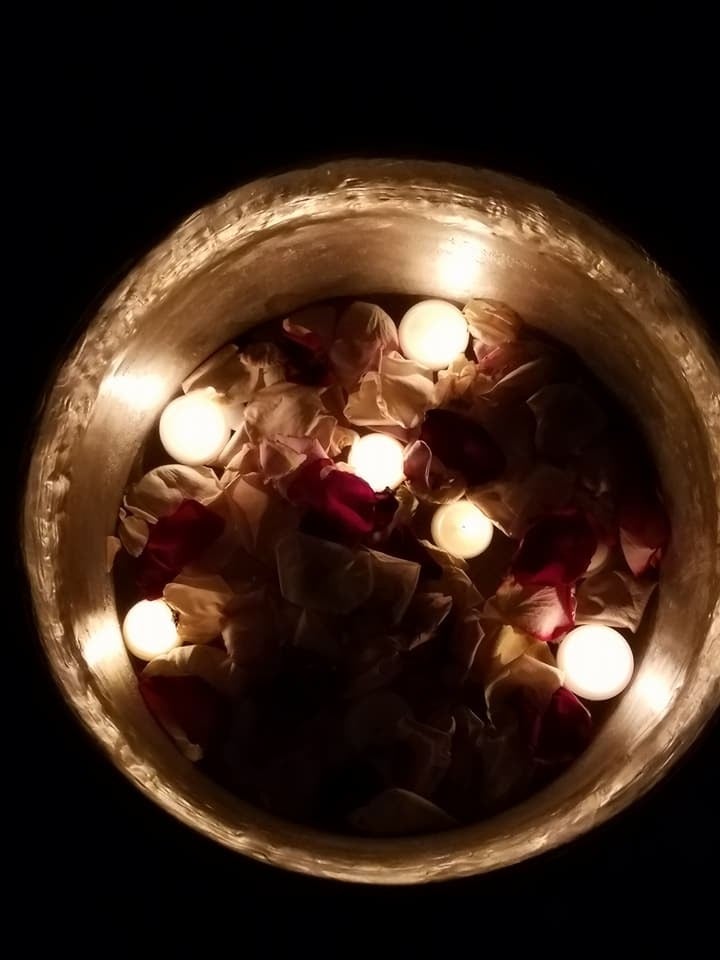 "…a smorgasbord of aesthetic pleasures viewed through the prism of the majestic Ghazal…" Azra Raza on Ghazal Cosmopolitan
Shadab Zeest Hashmi, author of Kohl and Chalk and Baker of Tarifa, is the recipient of the San Diego Book Award, the Nazim Hikmet Prize, and multiple Pushcart nominations. Her work has been translated into Spanish and Urdu, and has appeared in Prairie Schooner, Mudlark, The Cortland Review, Poetry International, Vallum, POEM, The Adirondack Review, Spillway, Atlanta Review, Journal of Postcolonial Writings, Wasafiri, Rhino, Nimrod, Drunken Boat, World Literature Today, Asymptote and other journals worldwide. She has taught in the MFA program at San Diego State University as a writer-in-residence and has presented in Turkey, Spain, Pakistan, Mexico and the UK.
Calling all HuffPost superfans!
Sign up for membership to become a founding member and help shape HuffPost's next chapter
This post was published on the now-closed HuffPost Contributor platform. Contributors control their own work and posted freely to our site. If you need to flag this entry as abusive,
send us an email
.