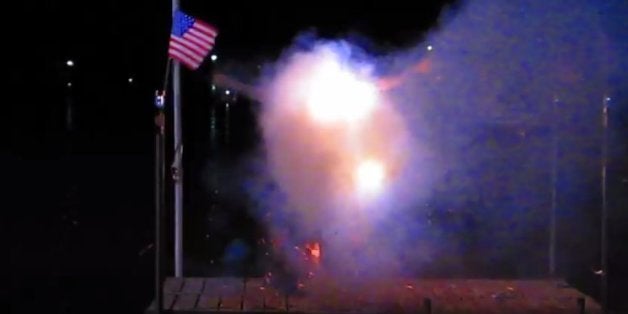 In small-town Michigan, an aging rocker with a pyro streak has a shtick that almost makes Johnny Knoxville look tame. He goes by "Ghengis [sic] John the Human Firecracker," and he says he's lit more than 600,000 fireworks off his body in years of performances.
A a biker rally last month in Coopersville, Mich., the human firecracker, real name John Fletcher, brought out the one-man show he's been doing for 16 years, according to the Detroit News. On stage, someone lit the fuse on his protective suit, and onlookers watched as more than 10,000 fireworks -- 90 pounds -- exploded all over the 51-year-old. Needless to say, it's not pleasant for the performer, and he said it's his last show.
"It's like a hundred midgets hitting you with baseball bats," he told the paper.
A spectator at Bike Fest on the Grand posted a video of Fletcher's performance on YouTube. Skip to 3:30 for the pyrotechnics:
Fletcher, who also performs in an Alice Cooper tribute band called Malice Cooper has received countless injuries, part of why he said he's retiring.
Breaking ribs and occasionally catching fire are part of the consequences of Fletcher's extremely unsafe method. The U.S. Consumer Product Safety Commission's recommendations include never placing part of your body directly over a firework device, backing up as soon as you light one and lighting fireworks one at a time. Nationally, fireworks played a role in about 11,400 injuries last year, according to the agency, and were the cause of eight deaths.
As dangerous as it is, Fletcher seems to be keeping the rock'n'roll spirit alive and doing something he loves -- even if that is essentially lighting himself on fire.
A recovering drug abuser, he told the Wall Street Journal in 2009 that since he's been clean, the firework show has been somewhat like a new addiction. He doesn't make money on his shows, but encourages audiences to donate to charities.
"I guess my firecracker suit is my drug, and it's a drug I can do that's going to help people," he said. He told the paper he started the act on a whim during band practice with a mere 100 fireworks, and just kept adding more.
Here he is in earlier performances:
"I guarantee you'll never see anything like this, ever," Fletcher said in first video posted above. "This beats anything Steve-O and those guys from 'Jackass' do."
Before You Go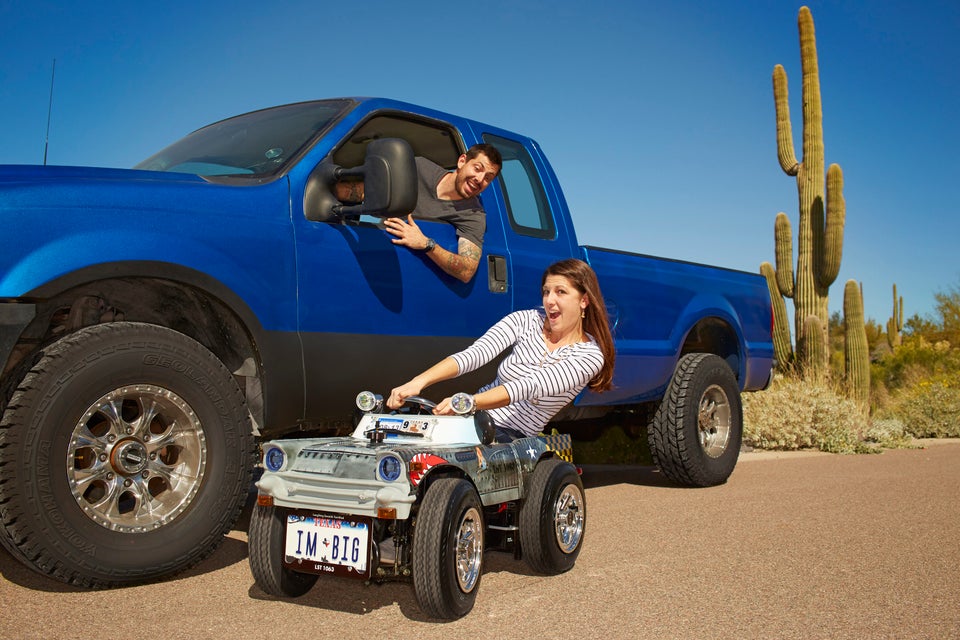 Weirdest Guinness World Records
Popular in the Community