 What's more unlikely? Telling police that a ghost stole your resume -- or valuing that resume at $5,000?
Debbie Michelle Zamacona, a 40-year-old woman from Winder, Ga., recently made the shocking allegation that an apparition swiped her curriculum vitae -- which she valued at a whopping $5,000.
During the Dec. 22, a thieving spook also stole a paper documenting her criminal history (including her terminated parole) and a black and blue blouse, according to a police report filed by the Barrow County Sheriff's Department.
The responding officer noted in the police report that there was no method of entry to the house, but he had a little problem getting the estimated value of the items from Zamacona.
"Mrs. Zamacona stated she was unsure how much the resume was worth because she was not good at math," the report stated. "I told Mrs. Zamacona that I needed a value for the report and that it just needed to be an approximation. Mrs. Zamacona stated that she did not understand what I was asking.
"At that point, I noticed a flat screen television mounted on the wall of her bedroom. I explaimed to Mrs. Zamacona that the value of the resume was like me asking her how much she would sell her television for. Mrs. Zamacona stated that she did not know how much she would sell the television for because she does not like television."
What kind of ghost would do such a thing? Well, Zamacona told the officer that she didn't want the officer to think she was crazy, but explained that the ghost of her dead mother often visits her.
Zamacona told the officer she didn't think her mom's ghost stole her resume, and instead placed the blame on "black spirits" that follow her from time-to-time. The officer didn't get her to pinpoint whether those "black spirits" were dark, malevolent entities or African-American ghosts.
THE COMPLETE POLICE REPORT (Story continues below)
Police currently have no suspects -- human or ghosts -- but paranormal investigator and Huffington Post blogger Alexandra Holzer said if the resume and other items were indeed stolen by a spook, it was most likely a poltergeist.
"If this would be a probable case to review then the Ghost would not be a robber as they would be more so a 'player.' A 'gamer.' A prankster to be more exact."
Holzer said ghosts have been known to move objects, and said their activities are usually accompanied by noise, which is why the term "poltergeist" means "noisy ghost."
However, Holzer said the woman's allegations are a bit "out there."
"The accused ghost would have had to have quite a bit of energy and reason to take any of her belongings," she said.
It's unknown whether the Barrow County Sheriff's Dept. will follow up paranormal-based lines of inquiry, but Holzer said any such investigation should include studying if the house where the items went missing have had any reported paranormal encounters previously as well as the mental state of the person making the allegation.
Still, there is a bigger mystery, according to Robert Dagnall, a professional resume expert: What kind of resume is worth $5,000 and why she can't get another copy of it.
"A resume for a Fortune 500 executive might cost $1,000, but for $5,000, she should expect same-day service -- or at least extra copies," Dagnall told The Huffington Post.
UPDATE: Zamacona's husband -- who wouldn't give his first name -- told The Huffington Post that he was able to find a copy of the resume on her computer. He had no idea about the blouse, or that she filed a police report. He explained that she suffers from a bi-polar disorder.
Before You Go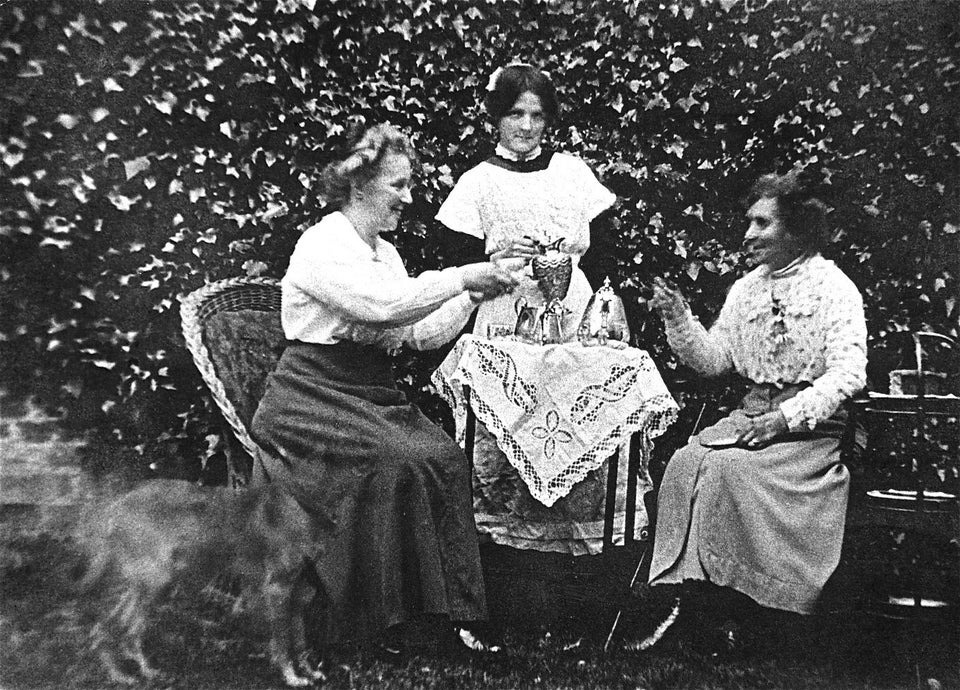 Ghost Images Through The Years
Popular in the Community