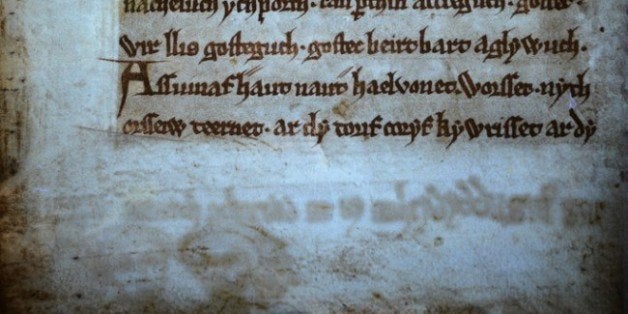 Written in 1250, the "Black Book of Carmarthen" is the oldest remaining medieval manuscript written solely in Welsh. It contains prophetic poems and stories of legends and heroes from the Dark Ages, including some of the earliest references to King Arthur and Merlin the wizard (referred to in the text as Myrddin the "wild man").
But a new analysis by University of Cambridge researchers using ultraviolet light and photo editing software shows the book once contained even more: pictures and text drawn in the margins, including ghostly faces that have recently captured the imagination of people around the world:
(Story continues below image.)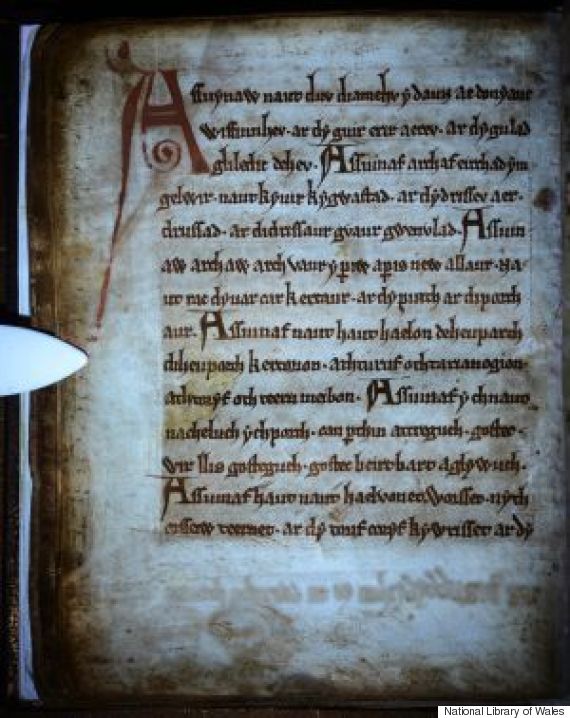 "The margins of manuscripts often contain medieval and early modern reactions to the text, and these can cast light on what our ancestors thought about what they were reading," Myriah Williams, a PhD student in Cambridge's Department of Anglo-Saxon, Norse and Celtic said in a news release. "The Black Book was particularly heavily annotated before the end of the 16th century, and the recovery of erasure has much to tell us about what was already there and can change our understanding of it."
It's believed that a cleric and manuscript collector named Jaspar Gryffyth, who acquired the book in the 16th century, erased all the drawings and extra writings in the margins of the book.
The researchers believe some of the poems found hidden in the margins are previously unrecorded in Welsh literature.
"It's easy to think we know all we can know about a manuscript like the Black Book but to see these ghosts from the past brought back to life in front of our eyes has been incredibly exciting," said Williams. "The drawings and verse that we're in the process of recovering demonstrate the value of giving these books another look."
The researchers plan to continue to examine the book in the hopes of uncovering more lost text and images.
"What we have discovered may only be the tip of the iceberg in terms of what can be discovered as imaging techniques are enhanced," Prof. Paul Russel, also of Cambridge, was quoted as saying. "The manuscript is extremely valuable and incredibly important -– yet there may still be so much we don't know about it."
Support HuffPost
The Stakes Have Never Been Higher
Related
Before You Go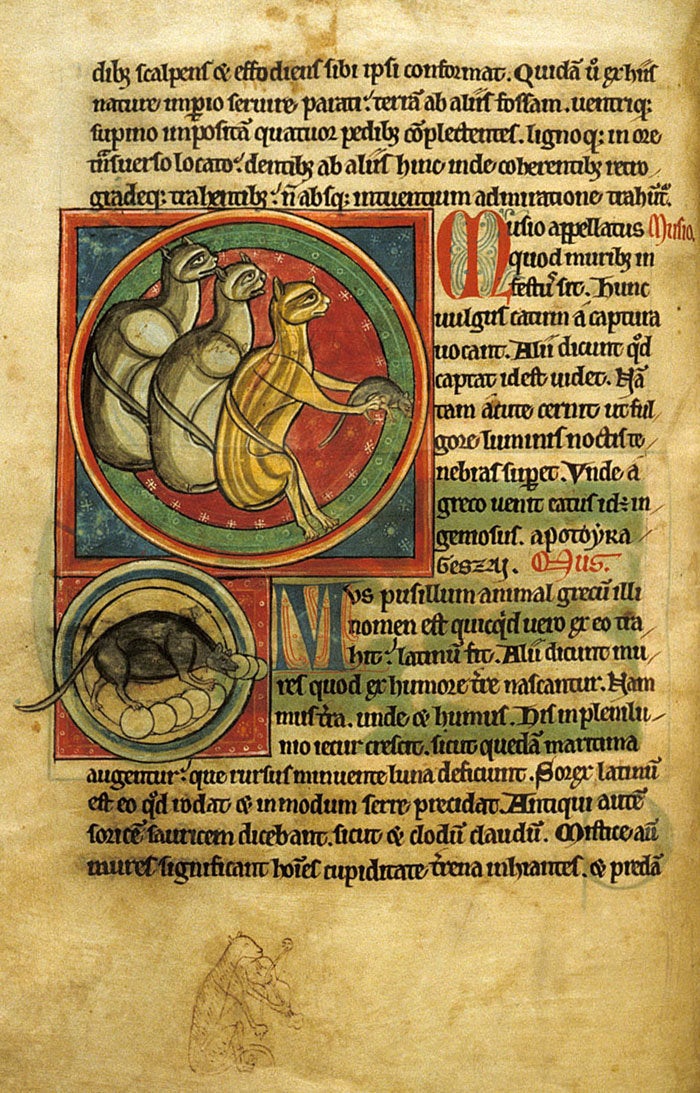 Medieval LolCats
Popular in the Community