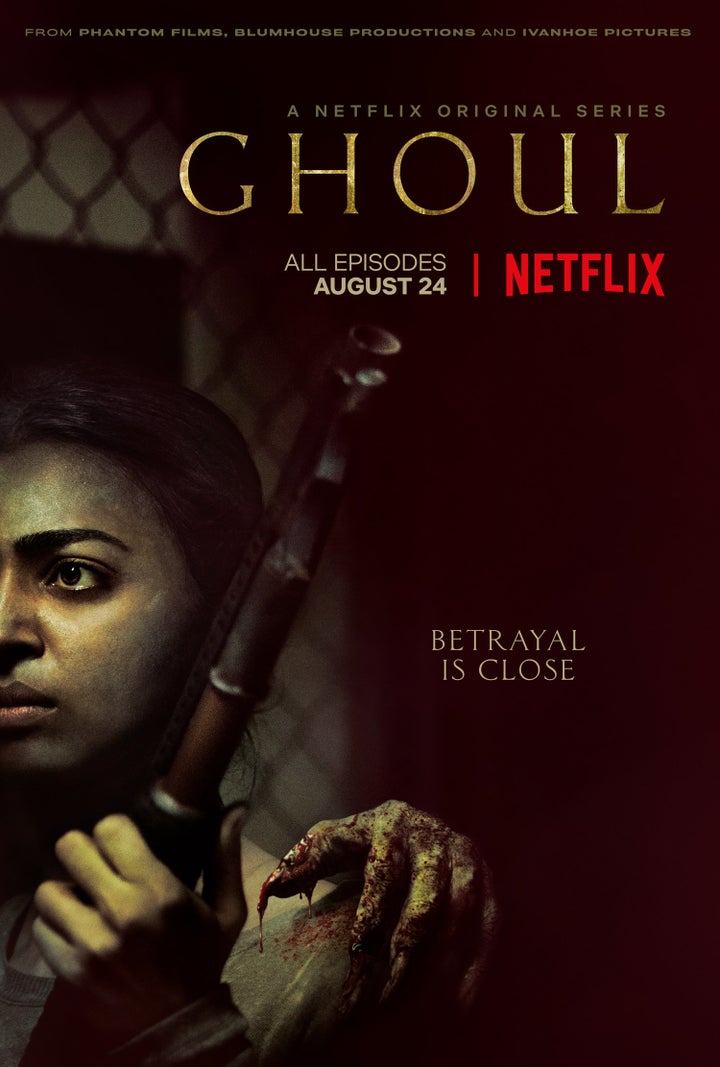 Streaming giant Netflix has launched the trailer for its first horror series out of India: "Ghoul," a joint production from the minds behind "Insidious," "Get Out" and the critically-acclaimed Bollywood film "Udta Punjab."
"Ghoul" is a chilling series about a prisoner who arrives at a remote military interrogation center and turns the tables on his interrogators, exposing their most shameful secrets.
The series stars renowned Bollywood star Radhika Apte ("Sacred Games," "Lust Stories"), who has been taking over Netflix's slate of original content from India with noteworthy performances in "Sacred Games," Netflix's first original series from India, and "Lust Stories," a Netflix original film featuring four short films by four top directors out of Bollywood.
Co-producing "Ghoul" is Blumhouse Productions, which has also produced "Paranormal Activity," "The Purge" and HBO's "Sharp Objects."
"It has been a great experience working closely with Netflix and our partners at Phantom and Ivanhoe to produce 'Ghoul,'" said Blumhouse owner Jason Blum. "This is Blumhouse's first foray into the horror genre in India and we're excited to share this project with horror enthusiasts around the world."
Netflix is beefing up its offerings from India, a prime market for streaming, amid heavy competition from the likes of Hotstar (owned by 20th Century Fox) and Amazon Prime Video. More original films and series from the country are slated to hit Netflix soon, including the recently announced adaptation of Salman Rushdie's popular novel Midnight's Children.
Simran Sethi, Netflix's director of international originals, described "Ghoul" as a "thrilling horror series, both frightening and insightful. Its high production value, a chilling performance from Radhika Apte, and quality writing are sure to scare Indian and global audiences alike."
Twitter users are also reacting positively to the creepy trailer:
All three episodes of "Ghoul" will hit Netflix worldwide on Aug. 24, 2018.
Popular in the Community