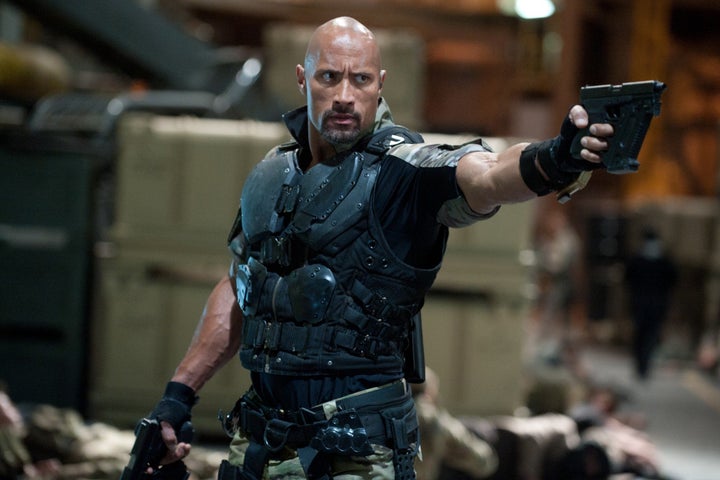 Last week the Children's Museum of Indianapolis revealed the results of its intensive search for the favorite toy of the past century. Dr. Jeffrey Patchen, President and CEO of the museum, made the announcement, saying,
The stories people have shared about inter-generational learning, family traditions and memories have been heartwarming and life-changing in some cases. Toys are a powerful tool for exploration and imagination as we learn and grow. They foster many shared memories across generations and across cultures, as we read stories from Germany Canada, Australia, Israel and others
. After eight weeks of voting, more than 24,000 votes, and 600 stores involved, the final results were announced, and it was determined that G.I. JOE was the favorite toy of the past one hundred years. It was followed by Transformers, Lego, Barbie, Cabbage Patch Kids and others. When I read the report from United Business Media, I placed a call to my brother, Stan Weston, who is living in the South of France, though preparing to move back to California in the coming months. He took the news with equanimity, though I could hear the smile of pride in his voice. You see, my brother invented G.I. Joe. When I tell that to people, I get a skeptical response. "How come we don't know about this?" Well, my brother (he is four years younger than me) has always been reluctant to blow his own horn, so the whole true story of this fantastic accomplishment has never been told... until now!
It all began when he graduated from NYU (also my alma-mater) in 1954 with a B.A. in Advertising and Journalism. The newly-married youngster was drafted into the Army and spent the next two years in Hawaii, returning to New York to join the training program at McCann-Erickson Advertising. Being the entrepreneur he was, he started a mail-order business called Quality House on the side, seeking quick results, and every lunch hour he would seek out quality mail order products for that business. It led him to an office on 57st street where they were doing something called 'licensing,' taking well-known properties and making logical tie-ins for them....you know, movies, personalities, athletes, TV shows, literary properties. And Stan fell in love with that business.
In '60, he went to work in that business for a fellow named Allan Stone. In six months he decided to go out on his own and, seeking a partner and working capital, he approached a guy he knew well, his older brother, who said, 'Yes' and became a silent partner. He set up Weston Merchandising Corporation and began looking for properties to represent. Since I knew a lot of people in show business, we began with my publicity client, The Kingston Trio, and arranged for a clothing line which featured their bold striped shirts, and it was an instant success. Then he landed all of the movie and television shows of the then-mighty MGM Studios, including Dr. Kildare and The Man From Uncle, followed by all of Universal Studios film and TV properties and their monster figures: Frankenstein, Dracula, The Wolfman, The Mummy, etc. In those days, apart from Disney, these studios didn't have their own licensing departments, which has now become a mainstay of their total income.
Stan became close to a man in California named Elliot Handler who, with his wife Ruth, had begun Mattel Toys -- then, as now, the largest toy company in the world. Elliot took a liking to Stan and always gave him an hour when he was in town, inculcating him with one main maxim: Sell 'em the razor first, then sell a lot of blades to go with it, a principle which had held Gillette in good stead for many years. Elliot and Ruth had done so with their Barbie Doll, named after their daughter, Barbara, followed by her boyfriend, Ken, named for their son. A huge best-selling doll line to this day.
But the breakthrough occurred when Stan was in Chicago, at the offices of the company which published the 23-volume Encyclopedia Brittanica, Great Books of the Western World and many other such reference books. In a meeting there, he made a side reference to a P.R. fellow next to him that when he was growing up, he never could afford these volumes and loved reading them. He landed their licensing account, and three weeks later a truck pulled up to his home in Long Island with boxes containing every book they published.
A light went off in his head. Now that he was in the toy industry in a way, he was always looking for new ideas for toys. And these books contained all of the ideas in the Western world. Stan began going through the Encyclopedia page by page on weekends and holidays. And in so doing, he became enamored with the vast world of the military. It was actually a different, less critical world for them then. The Army, Navy, Marines, Pilots, Military Academies of West Point and Annapolis, and the soldiers, sailors, vehicles and equipment all began germinating in his mind.
At the annual Toy Fair of '63, Stan ran into a guy named Don Levine, who was V.P. of Product Development for a toy company out of Providence, Rhode Island called Hassenfeld Bros., (now Hasbro). As everyone in the toy business does, Don said to him, "What's new?" and my brother told Don he was 'going into product development.' Don said to give him a call if he had anything for them, and a week later Don came into Stan's N.Y. offices to discuss new ideas. Before that meeting, Stan went to two places: visits that ended up changing many, many peoples' lives. He went to an Army-Navy Store on 42nd Street and bought paraphernalia from every service. Then he went to the souvenir shop at the United Nations and bought the miniature flags of many nations, spending a total of $52 on everything!
He mounted them all on large sheets of yellow cardboard and at the meeting pitched the idea of military figures and their vehicles and equipment. And he emphasized that the figures should be moveable, so they could be adjusted to get in and out of the vehicles. Don left the meeting and went to an art supply store, where he bought some of those flexible wooden figures used by artists to simulate poses. At a subsequent meeting, Don arrived with two packages containing four boxes picturing mock-up figures of a soldier, sailor, marine and pilot. He unveiled them and said to Stan, "You will make a fortune with these." He was caring enough to tell Stan, "Please send me a one-page letter outlining what you have proposed." (A copy of that letter is attached to this story.) Thank you, Don. That was my brother's first -- and best -- toy invention!
Then the negotiations started, and they were difficult and disturbing. Their lame first offer was an insignificant royalty if and when a toy was made. Stan rejected it and didn't talk to them for six months... until the '64 Toy Fair was upcoming. It was going to be The Year of G.I. Joe!
We are not sure who came up with the name of G.I. Joe for the toy line, although we think it was a woman at Hassenfeld who had just seen the movie G.I. Joe and suggested it. I hope she got a bonus. Three days before the '64 Toy Fair, Merrill Hassenfeld, the president of the company, called my brother and asked him to come in for a meeting. (Remember that one-page letter?) He began by saying, "Weston, half of the people say boys won't play with dolls, and half think it is the greatest idea since white bread. We'll guarantee you $75,000 win, lose or draw for the idea." Stan said, "Make it $100,000, and let me think about it." And Stan asked him if he could see what they developed from his idea. The boss said he would have that opportunity in about a week at the toy fair. After some deliberation he called Hassenfeld and took the deal. He did get a verbal commitment from Hassenfeld that he would be recognized as the inventor of the toy, and should G.I. Joe become licensable down the line, he would grant him the licensing agency rights. (Neither of which was honored.) He did admit that except for Stan and his concept, they never would have come up with "Joe."
Subsequently, three days later, in their showroom, Stan saw 'The World of G.I. Joe," a full line of action figures and their appendages. The rest is history. In Europe, it was called 'Action Man.' The toy company sold $7 million worth the first year and $28 million the second. Today, G.I. Joe had made hundreds upon hundreds of millions of dollars in profit for the Hasbro company. Should he have sold for that set amount, instead of taking a small royalty in perpetuity? Of course not. But remember he had not seen the toys they developed when making that decision. Who is to say? That's life.
Stan once told me a story, about how he was introduced at a convention as "The Father of G.I. Joe," and a young boy came up to him and said, "Thank you. Joe made me a better student and a better boy." That's probably worth more in the realm of heaven than any royalty. An interesting addendum: many years after this, Stan's son, Brad Weston, was President of Production of Paramount Pictures, and put the movie G.I. Joe into development and production. It has been a huge success and the second film will be out shortly. I suppose that's keeping it in the family.

To subscribe to Jay Weston's Restaurant Newsletter ($70 for twelve monthly issues) email him at jayweston@sbcglobal.net
Popular in the Community