New York-based photographer Giacomo Fortunato feels strongly about taking time each year to create a personal project. "Every winter I take on a personal project to stay sane," he says, and this winter, he was able to take on a personal project that matched one of his lifelong passions: heavy metal. Giacomo has always wanted to do a project involving heavy metal, a music and culture that's been an integral part of his life since childhood. So when he discovered 70,000 Tons of Metal, the world's largest heavy metal cruise, he got his camera and hit the high seas.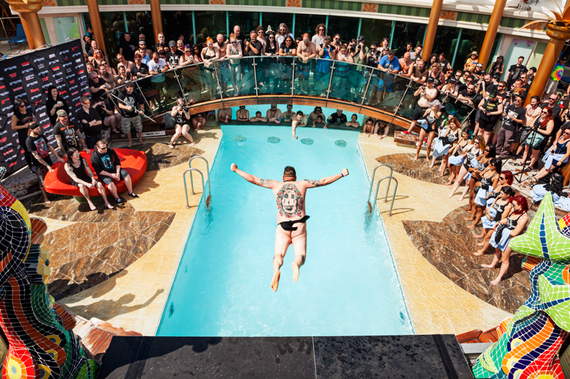 I attended the cruise as both a spectator and a photographer, intrigued by the premise of metal on a cruise ship. It seemed like a funny juxtaposition of 3,000 people wearing black in the Caribbean sun listening to what some might consider the least relaxing music ever.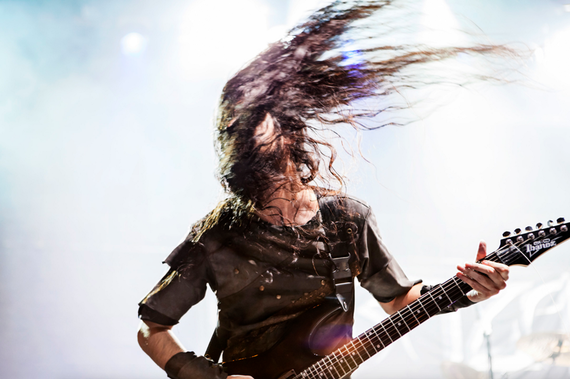 Giacomo has been a fan of metal since he was 8 years old, when his cousin introduced him to the genre. Since then, Giacomo has felt that the metal community is one that "venerates total liberation," and he was thrilled to try to capture that world in this photo project. With most of his photography, Giacomo aims to dive into some subculture and capture a snapshot of that world, so this project was no different, if not a little more close to home.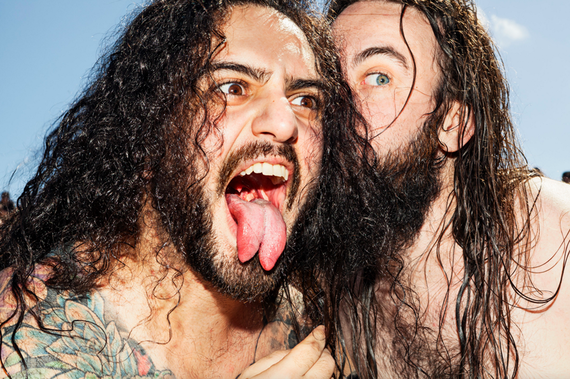 Giacomo was able to get a press pass for the cruise, which allowed him to access the photographers' pit at the front of the stage. With 60 metal bands on board, and three thousand fans from across the globe, he had a lot of visual content, but decided to focus mostly on the fans who really embodied the spirit of letting go.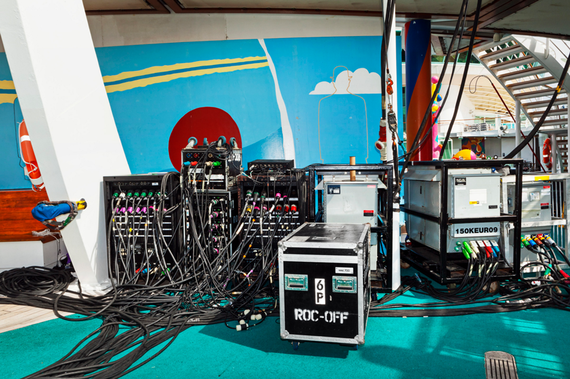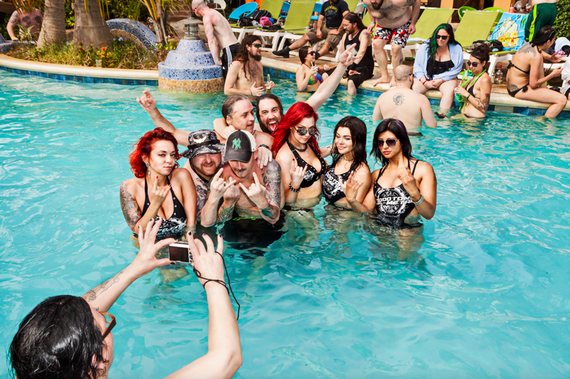 There is always a rawness and raucousness to what I shoot.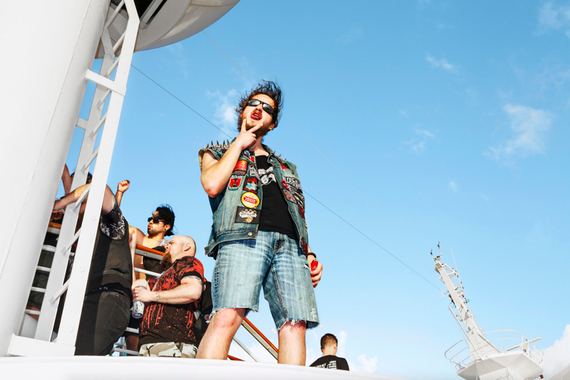 One thing that was great about attending in part as a photographer was that Giacomo was able to connect with people he might not otherwise have gotten a chance to. He interacted with a lot of people through his photography, and in turn, he was able to get more intimate portraits of them.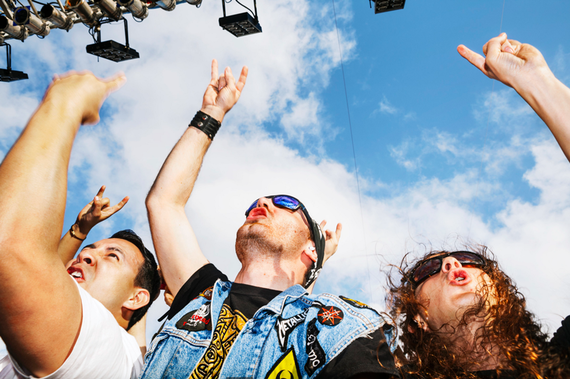 Giacomo says that overall, the cruise was a blast. The biggest challenge was lack of sleep, which he sites as a sign of having a good time. He gave the name "To Hell and Back" to this series to honor the idea of diving into this heavy metal experience with all the chaos and underworldliness, and then resurfacing good as new.
My images are a testament to engrossing myself in this seemingly hellish world, capturing the debauchery, and returning 'back' where the grit is more concealed.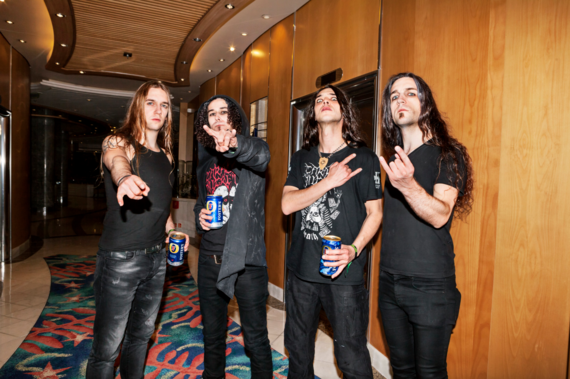 "To Hell and Back" has been featured on "It's Nice That," and Giacomo also plans to feature it in one of his biannual Zines.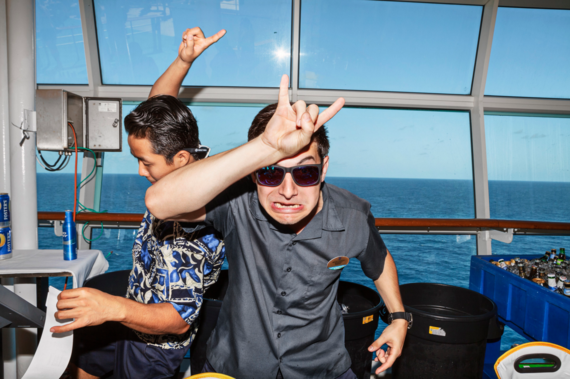 Wonderful Machine is a production company with a network of over 700 photographers around the world, and we love to share their stories. Check out more cool projects on the Wonderful Machine Blog!
If you're interested in this story for your blog or publication, contact anna@wonderfulmachine.com or call (610)260-0200.
Related
Popular in the Community